The highly anticipated release of Free Fire India has been met with a delay, leaving gamers eager for its launch in suspense. This battle royale game, which had previously faced a ban in India, has now made a grand return, bringing many intriguing updates and features. In this article, we'll delve into the reasons behind the postponement, Mahendra Singh Dhoni's involvement, and the exciting additions that await players.
The Delayed Launch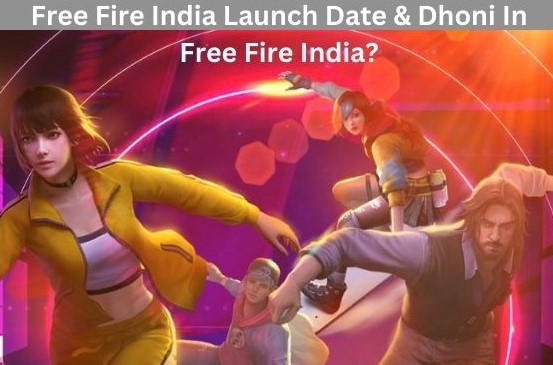 Originally slated for release on the Google Play Store, the launch of Free Fire India has been postponed by several more weeks. Garena, the company behind the game, made an official statement explaining the delay. They expressed their delight at the overwhelming enthusiasm from the Indian gaming community. To provide players with the best possible experience, they decided to refine the gameplay and complete the localization of Free Fire India. While this delay may be disappointing to fans, it's aimed at ensuring a top-notch gaming adventure.
Mahendra Singh Dhoni: The Face of Free Fire India
One of the most exciting developments is the involvement of Indian cricket legend Mahendra Singh Dhoni. Dhoni will be featured in the game as a playable character known as 'Thala.' This partnership adds a unique Indian touch to the game, allowing players to interact with one of their beloved sports icons.
What's New in Free Fire India
Free Fire India will introduce several exclusive features to enhance the gaming experience. Players striving to reach the coveted Grandmaster rank, awarded to the top 300 players in a region, will have access to tools that aid their journey. The game will also implement 'playtime limits,' ensuring players take breaks when needed. This feature aligns with Indian laws and promotes responsible gaming. Additionally, the game will emphasize its virtual nature and incorporate spending limits and toxicity reporting mechanisms to ensure a safe and enjoyable environment for all.
Pre-Registration and Download
The good news is that Free Fire India is open for pre-registration on the Google Play Store. The official launch date is September 5, and interested players can secure their spots by pre-registering. On the launch day, players can download the game on Android devices. However, it needs to be clarified if Free Fire India will be available on Apple devices. As searches on the Apple App Store have yielded no relevant results.
Data Security and Local Compliance
Garena has taken a comprehensive approach to address concerns about data security and user privacy. They have partnered with Yotta, a Reserve Bank of India-approved service provider, to manage Indian users' data on local servers. This move ensures data security and compliance with local regulations, assuaging concerns that led to the initial ban.
Boosting India's Esports Scene
Free Fire's return to India is expects to revitalize the country's esports industry. With over 1 million esports players in India, this game's relaunch is a significant boost. Garena has signed agreements with the Uttar Pradesh government. To support esports development in India, further underscoring its commitment to the local gaming community.
The delayed launch of Free Fire India may test the patience of eager gamers. Still, the promise of an enhanced gaming experience, the inclusion of MS Dhoni. And a strong focus on data security and local compliance make it a comeback worth waiting for. As India's esports scene continues to grow, Free Fire's return is set to play a pivotal role in shaping its future.