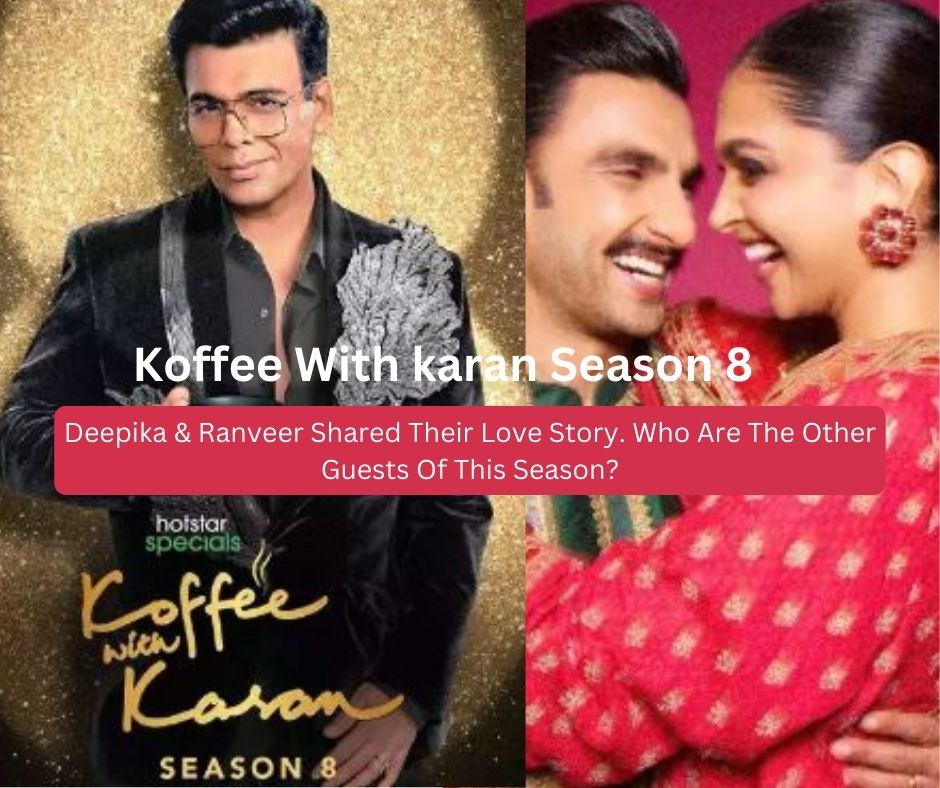 Koffee With Karan Season 8 – The latest season of the popular and most controversial talk show, Koffee With Karan Season 8 has started streaming. And it's already creating a buzz! The first episode, featuring Bollywood's power couple, Ranveer Singh and Deepika Padukone, aired at midnight on October 26th 2023. This was the first time the couple appeared in an interview together after their wedding five years ago.
Fans are calling it one of the best episodes ever, filled with candid moments and heart warming revelations. The episode was filled with candid moments and heart warming revelations. One of the major highlights was the unveiling of their wedding video. The couple shared their wedding video on the show, leaving fans and even Karan Johar emotional.
Deepika revealed that what attracted her to Ranveer was his vulnerability and emotional intelligence. Ranveer, on the other hand, shared their proposal story. He proposed to Deepika in 2015 in Maldives, just six months into their relationship. He popped the question on a secluded island, leading to an emotional 'yes' from Deepika.
Deepika also opened up about her battle with depression that started in 2014. This candid conversation added a layer of depth to the episode. The first episode of Koffee With Karan Season 8 has set high expectations for the rest of the season.
Koffee With Karan Season 8 Guest List
The guest list for Koffee With Karan Season 8 is expected to be star-studded. Here are some of the guests that are rumored to be appearing on the show.
Alia Bhatt and Kareena Kapoor Khan: The sisters-in-law are expected to grace the couch in one of the upcoming episodes.
Rohit Shetty and Ajay Devgn: The popular actor-director duo will add a unique dimension to the show.
Ananya Panday and Sara Ali Khan: These young actresses are also in talks to make an appearance. According to a source close to them, they have already shot for the episode.
Rani Mukerji and Kajol: These veteran actresses are also expected to join the show.
Sunny Deol: The veteran actor is also expected to make an appearance.
Please note that these are speculations and the actual guest list might vary. Stay tuned for more updates!