Lakes in Bangalore hold different meanings for different people. Some consider them ideal picnic spots, while others associate them with floods and challenges.
However, for the residents of Bangalore, these lakes are a much-needed respite from bustling city life. Bangalore is fondly known as the "City of Lakes" due to its landscape's plethora of natural and artificial lakes.
These tranquil water bodies are nature's gift to city dwellers, offering a peaceful escape for birdwatching, boating, or strolls with loved ones.
Here is My Enchanting Odyssey Through Bangalore's Lakes. Join me on a riveting expedition as we delve into the mesmerizing world of Bangalore's lakes. Where beauty, history, and tranquillity intertwine to create enchanting experiences. As I wander through the city's landscapes, I uncover the hidden treasures within these serene water bodies. Each is brimming with its unique tales.
Top 10 Lakes to Explore In Bangalore
Ulsoor Lake: Nature's Timeless Masterpiece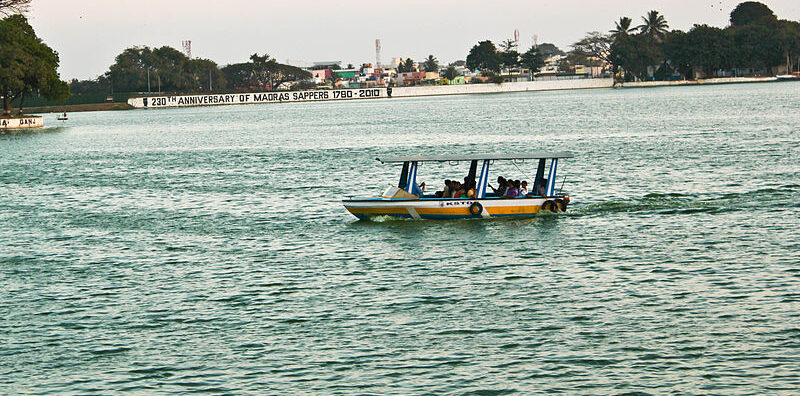 One of the oldest and largest lakes in Bangalore is Ulsoor Lake. Also known as Halasuru Lake, it beckons with its timeless allure. Created in the 16th century by the visionary Kempe Gowda, this expansive water body spans 120 acres. It invites visitors to lose themselves in its lush surroundings. The lake was built by creating bunds along natural valleys to collect rainwater. And provide irrigation for nearby agricultural lands. Over time, the lake has evolved into a beautiful water body surrounded by lush greenery and small islands.
The tranquil ambience and diverse avifauna have made it a favourite destination for visitors seeking moments of peace and serenity in the city's heart. The lake's importance extends beyond recreation, as it serves as a vital water source and a habitat for migratory birds.
As I stroll along the jogging track encircling the lake, I encounter fitness enthusiasts and celebrities seeking respite from bustling city life.
Location: Near Halasuru Metro Station
Entry Fee: Free
Timings: 6:00 am to 08:00 pm; every day (Closed on Wednesday)
Lal Bagh Lake: Where Serenity Meets Botanical Paradise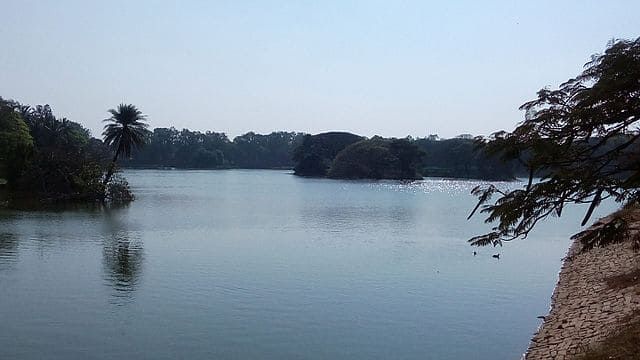 Nestled within the iconic Lal Bagh Botanical Gardens, Lal Bagh Lake unveils a captivating narrative of art and nature. She was harking back to the 18th century during the reign of Hyder Ali and Tipu Sultan. This serene lake was designed to complement the beauty of the botanical park while serving as a vital water source. Today, it is a haven for migratory birds, offering solace to birdwatchers seeking glimpses of Night Herons, Indian Pond Herons, and Egrets.
Today, Lal Bagh Lake remains a picturesque spot where visitors can witness the harmonious coexistence of nature and artificial architecture. As I indulge in fish feeding by the lake, I am amazed by the harmonious coexistence of artificial marvels and nature's wonders.
Location: Lal Bagh Botanical Garden
Entry Fee: ₹10 per person
Timings: 09.00 am to 06.00 pm; every day
Sankey Tank: Nature's Oasis in the Suburbs
Sankey Tank, formerly known as Gandhadhakotikere, holds a rich history dating back to the time of Sir Richard Hieram Sankey. A British engineer built the lake in 1882. The primary aim of constructing the lake was to address the water scarcity issues faced by the city during that era.
The lake was initially designed to collect rainwater from the nearby Dharmambudhi and Miller's tanks. And supply it to the surrounding areas for irrigation and other purposes. Today, Sankey Tank continues to be a tranquil retreat amid the city, attracting visitors for its serene environment, scenic beauty, and recreational activities.
Location: Kodandarampura, Malleswaram West
Entry Fee: ₹10 per person for adults, ₹5 per person for children
Timings: 06.00 am to 08.00 pm; closed on Fridays
Boating Timings: 10.00 am to 06.00 pm; Charges – ₹10
Hebbal Lake: A Timeless Beauty
Hebbal Lake is one of the oldest lakes in Bangalore, dating back to the 16th century. When Kempe Gowda, the founder of Bangalore, commissioned it. The lake was strategically built to serve as a water source for agriculture and domestic needs in the surrounding areas.
Over time, Hebbal Lake has become a natural habitat for numerous migratory bird species during the monsoon months. They are making it a hotspot for birdwatchers and nature enthusiasts. The lake's picturesque surroundings, especially during sunrise and sunset, have become a popular attraction for visitors seeking tranquillity amidst the city's fast-paced life.
Location: Bellary road, Outer ring road
Entry Fee: No entry fee; ₹20 per person for boating
Timings: 07.00 am to 08.00 pm; every day
Madiwala Lake: A Rejuvenated Gem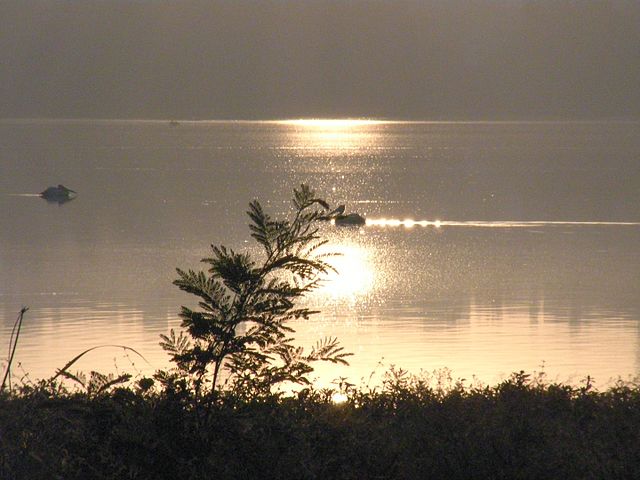 Madiwala Lake, with a history spanning over 300 years, is among the oldest water bodies in Bangalore. The lake's construction is attributed to the Chola Dynasty, with the primary objective of providing irrigation water to the agricultural lands in the region.
Over the centuries, Madiwala Lake has endured various challenges, including pollution from industrial waste. However, dedicated efforts by the government have restored the lake to its natural beauty, making it a haven for migratory birds and an inviting spot for visitors seeking a close encounter with nature.
Location: BTM 2nd Stage
Entry Fee: Adults – ₹5 per person, Children – ₹2 per person
Timings: 05.00 am to 09.30 pm; every day
Boating Timings: 10.00 am to 06.30 pm; every day
Kengeri Lake: A Resplendent Rebirth
For over a century, Kengeri Lake, located along Mysore Road, has been a crucial water body for the region's agricultural needs. The Bangalore Metro Rail Corporation rejuvenated the lake in recent years, which worked towards restoring its ecological balance and enhancing its recreational potential. With mini green islands and boating facilities, Kengeri Lake has become a favourite spot for families and nature enthusiasts looking for a peaceful escape.
Location: Kengeri Satellite Town
 Entry Fee: Free Entry
Timings: 24×7; every day
Varthur Lake: Nature's Ecological Guardian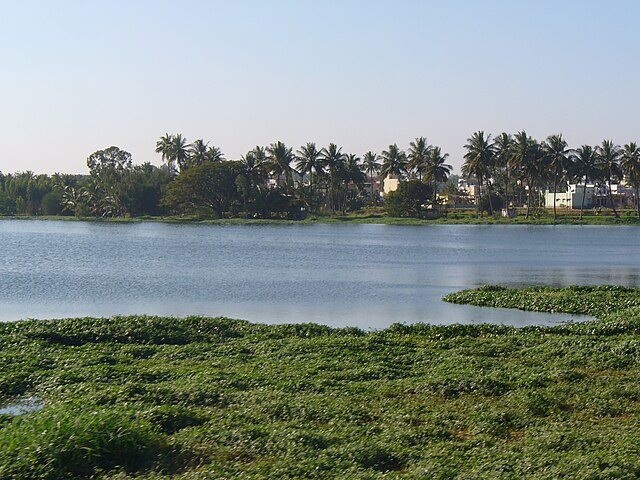 Built around a century ago, Varthur Lake was primarily constructed to maintain the ecological balance of the city's natural system and support agricultural activities for nearby farmers. The lake has faced challenges from toxic waste discharge from surrounding areas. Still, various restoration plans are being formulated to preserve its natural beauty and ecological importance. The captivating views of sunrise and sunset and the presence of nature's diverse flora and fauna continue attracting nature lovers and photographers to this picturesque lake.
Agara Lake: Where Nature's Charm Unfolds
Agara Lake, situated along HSR Layout, boasts a rich history dating back to the 8th century. The lake served as a vital water source for irrigation and drinking purposes for local villages until a few decades ago. Over the years, the lake's surroundings have become a favourite spot for joggers, fitness enthusiasts, and nature lovers. The lake's serene ambience and the presence of migratory birds, such as Spot-billed Pelicans and Coots, make birdwatching a prominent activity for visitors.
Hesaraghatta Lake: A Freshwater Paradise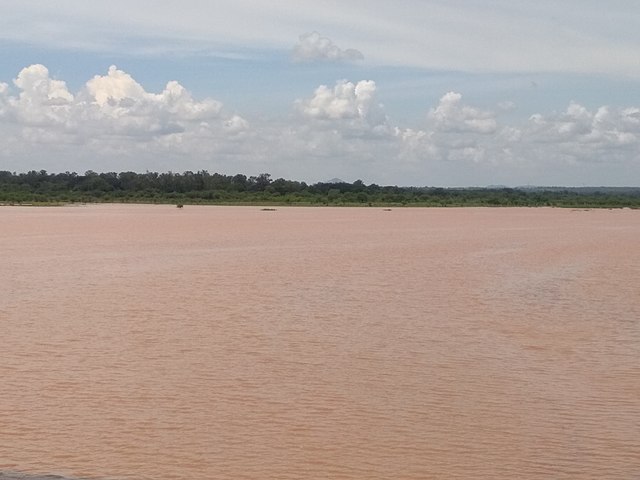 Constructed in 1894, Hesaraghatta Lake spans over 1000 acres and was primarily built to provide a water retreat for exotic birds during different migratory seasons. Over time, it has become a favourite destination for birdwatchers, offering a diverse range of avifauna to observe. The lake's surroundings starkly contrast the city's busy areas, providing visitors a serene environment to enjoy nature's beauty.
Entry Fees : None
Timings: 6:00 AM to 6:00 PM, No boating facility
Kaikondrahalli Lake: From Trash to Treasure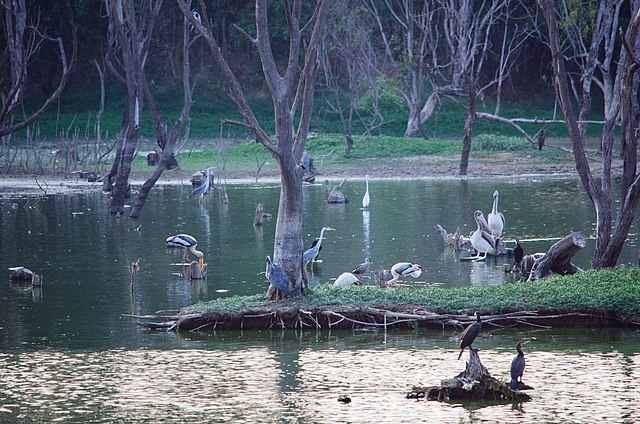 This lake in Sarjapur is a testament to successful restoration efforts transforming it from a dumping yard into an ecological biodiversity hotspot. The lake now thrives with reptiles, birds, and amphibians, providing a captivating landscape for visitors. With a dedicated area for walking, a play zone for children, and a beautiful landscape, Kaikondrahalli Lake offers an ideal spot for fitness enthusiasts, families, and birdwatchers alike.
Nagavara Lake: A Unique Blend of Nature and Leisure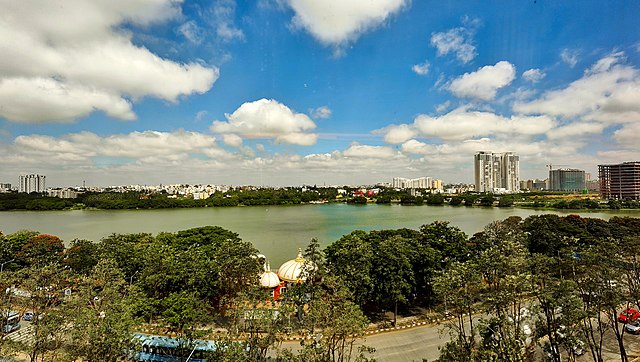 Located on the Outer Ring Road, Nagavara Lake has a unique appeal with its sprawling view of nature's magnificence. Lumbini Gardens, a water-front leisure park, adds to the lake's charm. And attracts families looking for a leisurely day out. Boating and water activities are popular among visitors here. And the floating restaurant and café offer delightful options for relaxation. The musical fountains and children's rides further enhance the recreational experience at Nagavara Lake.
As I conclude my exploration through Bangalore's lakes, I am humbled by nature's riches. And the resilience of human efforts in preserving these precious jewels. Each lake is a testimony to the harmonious coexistence of man and nature. And I am grateful for the enriching experiences that have left an indelible mark on my heart.
How many lakes are there in Bangalore? 
Bangalore, the City of Lakes, is home to 11 major lakes. Apart from that, there are many others. These water bodies, a mix of natural and artificial marvels, contribute to the city's ecological balance. And offer serene havens for residents and visitors alike.
Which is the best lake to visit in Bangalore? 
Determining the best lake to visit in Bangalore can be subjective, as each lake offers unique charm and experiences. However, Ulsoor Lake, also known as Halasuru Lake, is often considered one of the city's most popular and iconic lakes. Spanning over 120 acres, Ulsoor Lake boasts lush greenery, small islands, and a variety of birds. Boating, jogging, and enjoying nature's generous treats make it a favoured choice among visitors.
Which is the largest lake in Bangalore city? 
Madiwala Lake takes the crown as the largest lake in Bangalore City. This scenic water body spans an impressive area of 270 acres. With a history of over 300 years, Madiwala Lake charms visitors with its natural beauty. Offering boating facilities, walking paths, and a kids' play zone for a wholesome experience.
Which is the 2nd biggest lake in Bangalore?
Following Madiwala Lake, the second-largest lake in Bangalore is Hebbal Lake. Commissioned by Kempe Gowda I in the 16th century, this timeless beauty spans over 150 acres. During the monsoon months, the lake's lush bed of trees creates an Instagram-worthy backdrop. Joggers relish the well-maintained trail, while boating adds to the allure of this picturesque destination. The Hebbal flyover offers a mesmerizing view of this stunning lake, surrounded by large corporate buildings.