Almost every youngster dreams of going on a vacation to Goa. Well, it's because of many entertainment factors out there. Nightclubs, beach nights, romantic beachside ambiance, neon lights, delectable food, fancy drinks, rocking music, bars, and whatnot.
Goa is India's most fascinating tourist destination and one of the top honeymoon destinations in India. The capital Panjim, Old Goa, and Margao are major tourist attractions with vibrant nightlife in Goa. Beaches are one of Goa's most well-known and prominent tourist attractions. And today, I will tell you about one such beautiful beach I visit frequently.
Agonda Beach Goa – Popular South Goa Beach
Agonda Beach in south Goa is known for its clean shores and spectacular views. And is often referred to as India's best beach. It is quieter and less crowded than most other beaches in Goa. Making it ideal for a peaceful and relaxing getaway for the family.
It is a long, wide beach with soft white sand and clear blue waters. There are plenty of beach umbrellas and sun loungers for visitors to use, and there are also several restaurants and cafes nearby.
From idyllic beaches to natural rock formations and landscapes, they are perfect for hiking and camping. If you are looking for the ideal place to spend your vacation in Goa, then Agonda Beach is where you should stay!
Things to do during your visit to Agonda Beach, Goa:
You will not be disappointed if you are looking for something to do at Agonda beach. There are several activities to keep you entertained. Whether you want to go swimming, sunbathing, or surfing, you will find plenty to do at this famous Goa beach.
Swimming at Agonda Beach: The beach has clear and clean water, which makes it perfect for swimming. Depth swimming is not recommended due to its high winds and tidal surges.
Surfing: There are several surfing schools on the beach where you can learn how to surf.
Sunbathing: Another popular thing to do at Agonda beach is to sunbathe. The beach has many sun loungers and parasols that you can use to relax in the sun. Than any other goa beaches, you can see more foreigners sunbathing here at Agonda beach.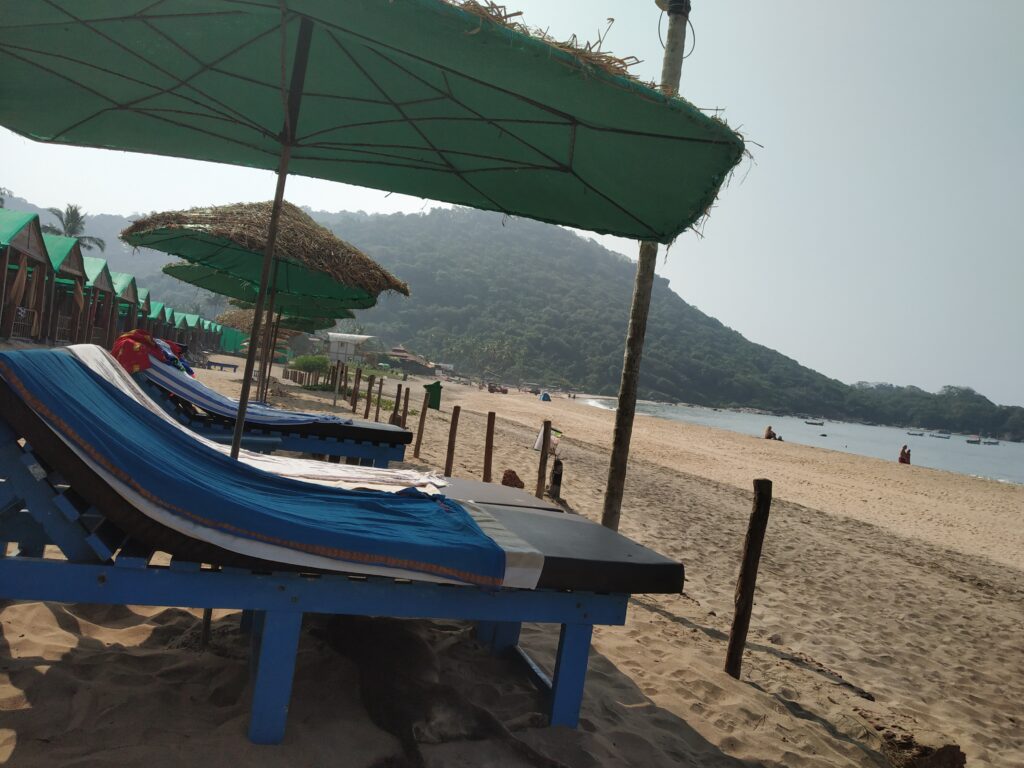 Like any other beach, Kayaking is a popular activity at Agonda beach. There are few clubs at Agonda offering Kayaking to tourists. Go Kayaking and explore the beach, water, and surroundings by paddling.
Cruise tour: Go on a cruise if you want to witness a distinct and distant view of the beach. You may enjoy the sun setting on the horizon on one side. The white beach with coconut palms on the other. As the boat slowly moves you away from the edge and towards the middle of the water.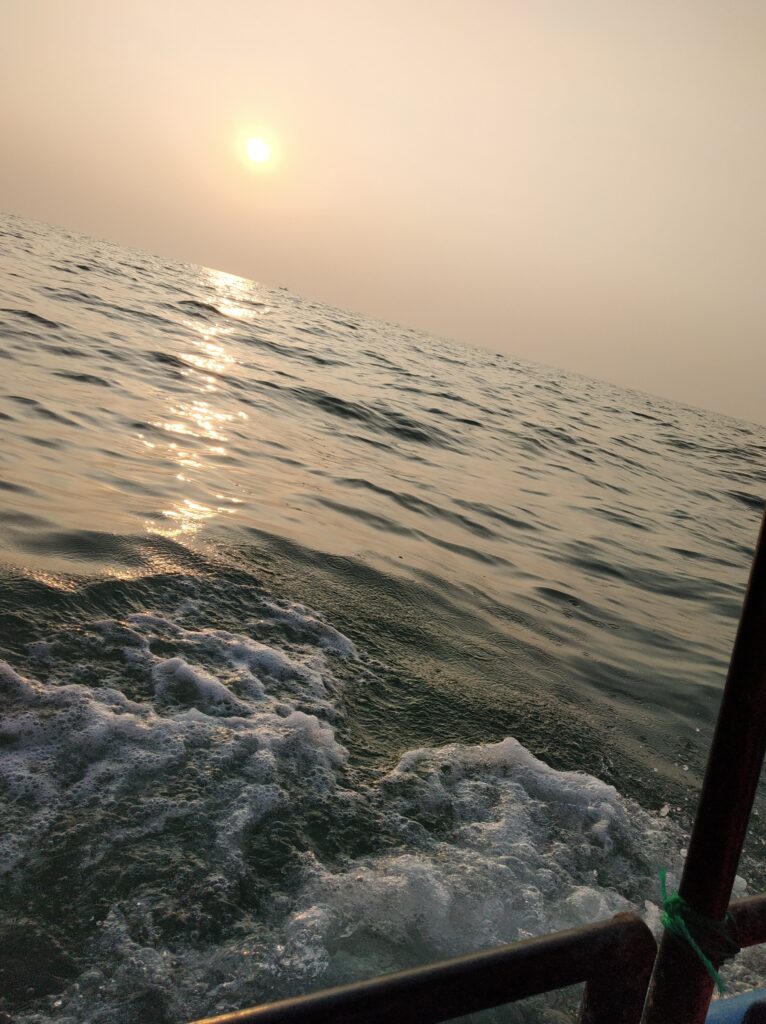 Relaxing Walks on the beach:
The best way to experience the beauty of beaches is to walk across the sand and hear the tides from one end to the other. We used to take a walk on beaches every morning and evening, during sunrise and sunset.
There's nothing quite like a walk on the beach. The sound of the waves, the smell of the salt, and the feel of sand between toes are simply unparalleled. No words can explain that feeling of inner happiness along the beach when you walk, sit, hear those sounds, and have heartfelt conversations with your loved ones.
It's not just about the party nights, drinks, and luxury food. But the beaches are way more than that. I love leaving my footprints on the sand while I walk. Over time, it leaves footprints in your hearts and many memories for a lifetime. So next time you're looking for a change of scenery, consider heading to the beach for a walk you'll never forget.
Agonda beach Resort – Beautiful Beach Huts at Agonda
Before booking the beach huts, check out and compare the prices on different travel platforms. Agonda beach has all kind of budget stays that suits everyone. Some famous cottages providers are Agonda White Sand, Agonda cottages, and The white resorts for expensive travellers. Mariposa Beach Grove, Sand Sapphire, Serenity Agonda, and Simrose cottages are some mid-budget traveller's choices.
And lastly, my category – "The Budget Travellers", can go for Sai Beach Huts, Saxony Huts, DucknChill, and Fusion huts. I went with Sai Beach Huts and Saxony during my visit and enjoyed my stay.
The best part about Agonda beach is the beach huts. The beach huts in Agonda beach are simple yet beautiful and offer a perfect view of the beach and the sea. If you are looking for an ideal place to relax and enjoy the beauty of the beach, then Agonda beach is the place for you. These beach huts provide a rustic and serene getaway on the beaches of Agonda.
Beachfront huts/cottages offer stunning views of the Arabian Sea, and the location on Agonda beach is simply unbeatable. Come and relax in paradise!
The huts are located in a grassy meadow near a river. Trees surround the houses, and the river can be heard flowing in the background. Evenings at beach huts are unexplainable. One can sip a cup of coffee/tea and sit on the hut's balcony, witnessing the beautiful sunset at the beach.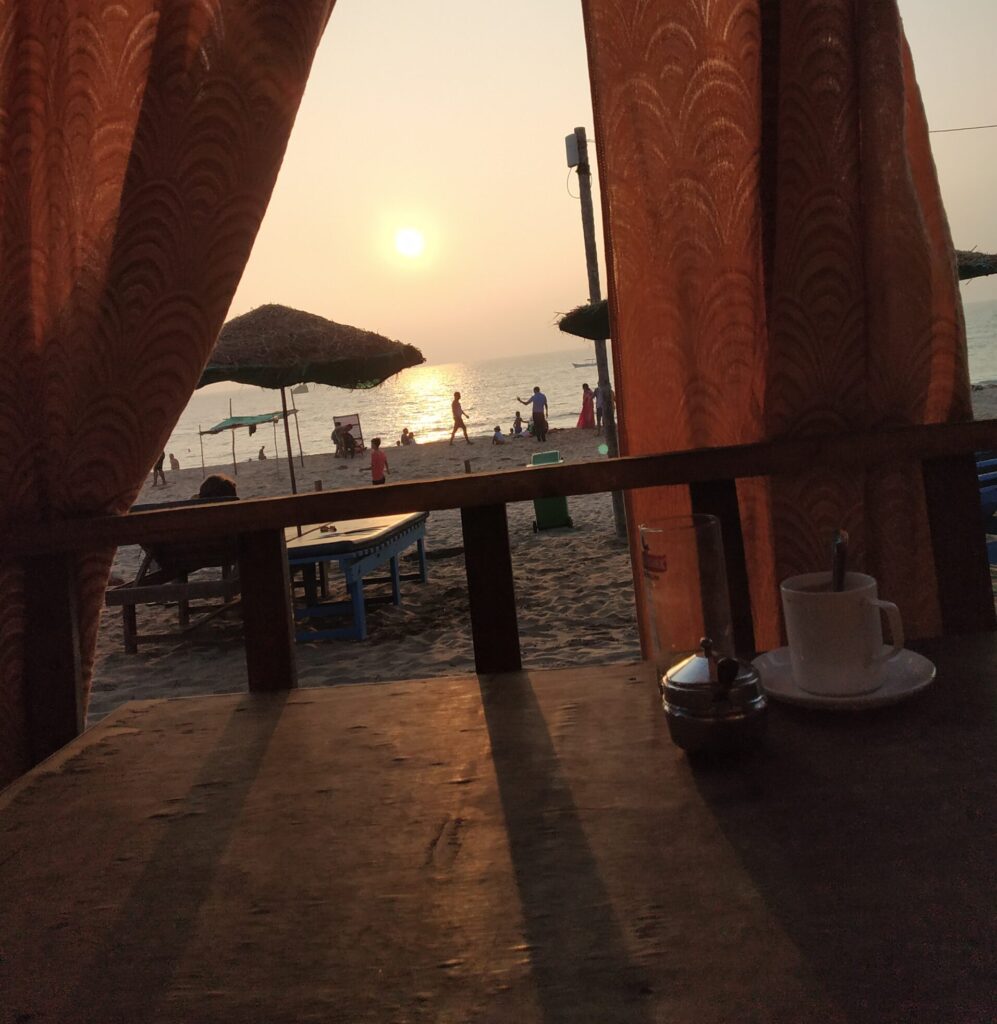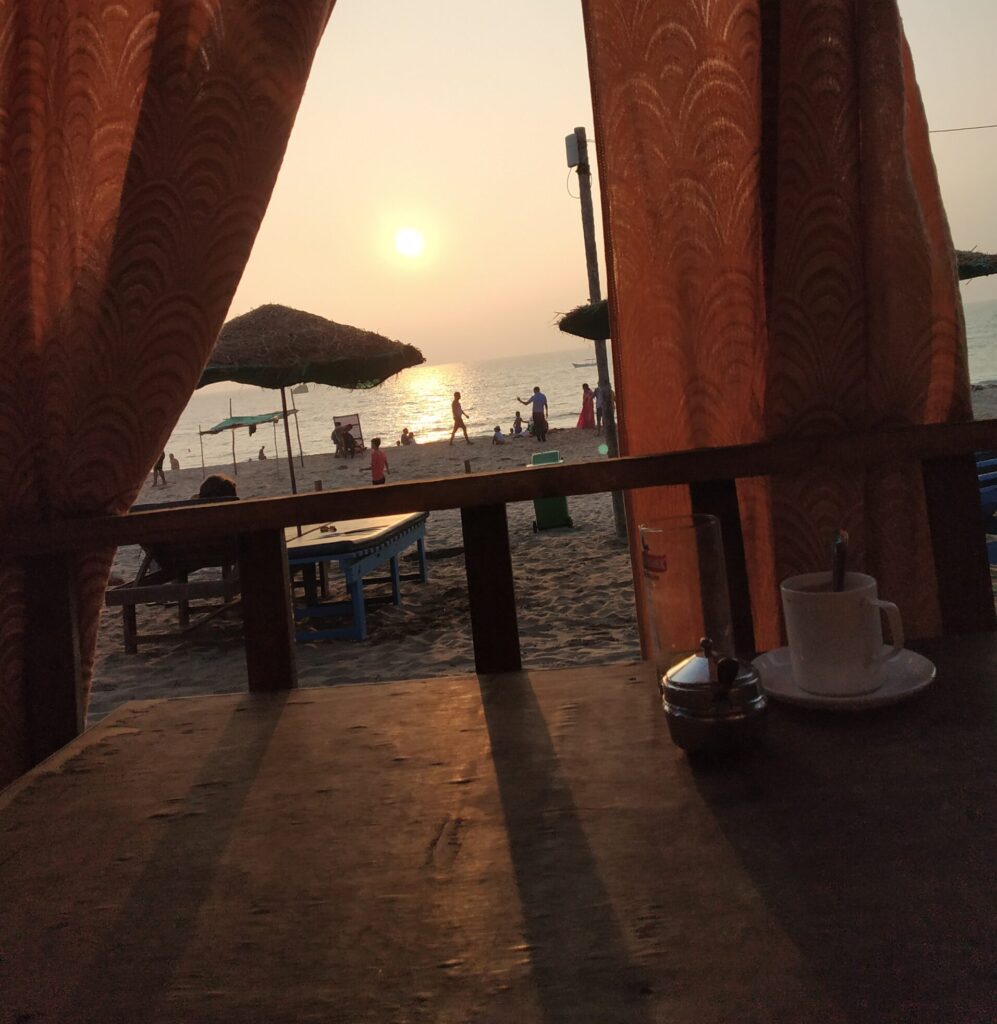 Along with other beaches like Palolem, Radhanagar beach in the Andaman and Nicobar Islands, Mandrem, and Cavelossim in Goa, Agonda beach has won the title of "best beaches to visit in India."
Attractions near Agonda beach Goa:
Visit the beach that has made Agonda so well-known. Agonda Beach, a peaceful fishing village most of the year, morphs into a relatively upscale, family-friendly, yoga-loving Goa beach resort for five months, from November through March.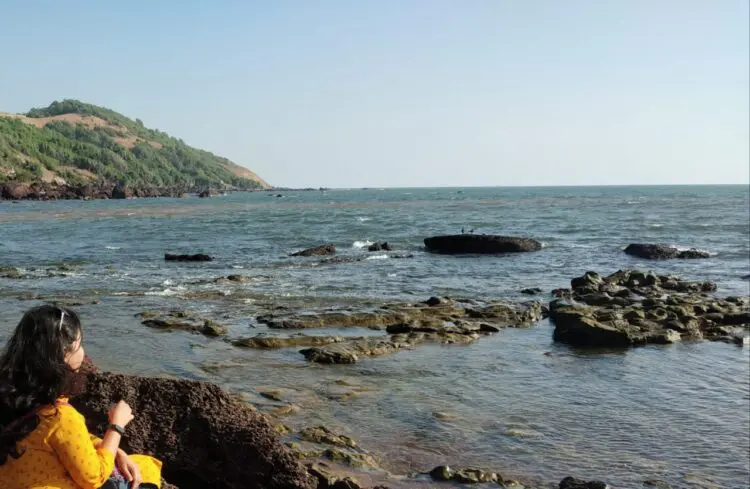 Monkey Island: Also known as Conco island near Agonda beach Goa, it is a must-visit place. It's a beautiful Island in Goa that was inhibited by monkeys living in nearby forests. And so the name Monkey's Island.
Portugal Matha Temple: Portugal Matha Temple is one of the well-known religious centres of worship in Agonda, in fact, in Goa. This temple is located on the banks of the Kushavati river.
Butterfly Beach: Another isolated yet beautiful and peaceful beach near Agonda is Butterfly beach. Located between two beaches, Agonda and Palolem, it's shaped in butterfly form. Hence it's called butterfly beach.
Rock Formations: In Agonda Beach and between Palolem Beach and Agonda Beach, you can find beautiful natural rock formations formed millions of years ago due to the striking waves.
Cabo De Rama Fort: As the name says, the fort is connected to the mythological hero, Lord Sri Rama. It is said that Lord Rama and Mata Sita stayed here during their 14 years of exile.
How to reach Agonda Beach, Goa:
Agonda is well connected to other cities with AIR and road transportation. To reach Agonda beach by Air, one can board flights to Dabolim airport, which is around 45 Km distant. It has frequent flights to nearby cities like Mumbai, Bangalore, and Chennai.
Agonda beach is 6KM away from the nearest railway station – Canacona station for those who like to travel by train. Followed by Madagaon station, which is 21 KM away. From the station to the Agonda beach, one can hire local taxis/autos, which charge around Rs.200- 300. Also, you can get two-wheelers for rent for complete sightseeing in Goa.
Goa receives millions of guests due to the historic and unique tourist places in Goa. Explore more about places to visit in Goa in my next article.