As per a study in 2022, Bangalore or Bengaluru has nearly 43% of migrants. With this, Bangalore is the second-highest migrant-populate city in India, after Mumbai. And it might have increased now. I wonder when people still ask "Bangalore in which state or Bangalore kaha hai." Also, there are people who say "Bangalore is in Tamil Nadu." So for those who don't know much about Bengaluru and why it attracts lakhs of migrants every year, here is my small write-up.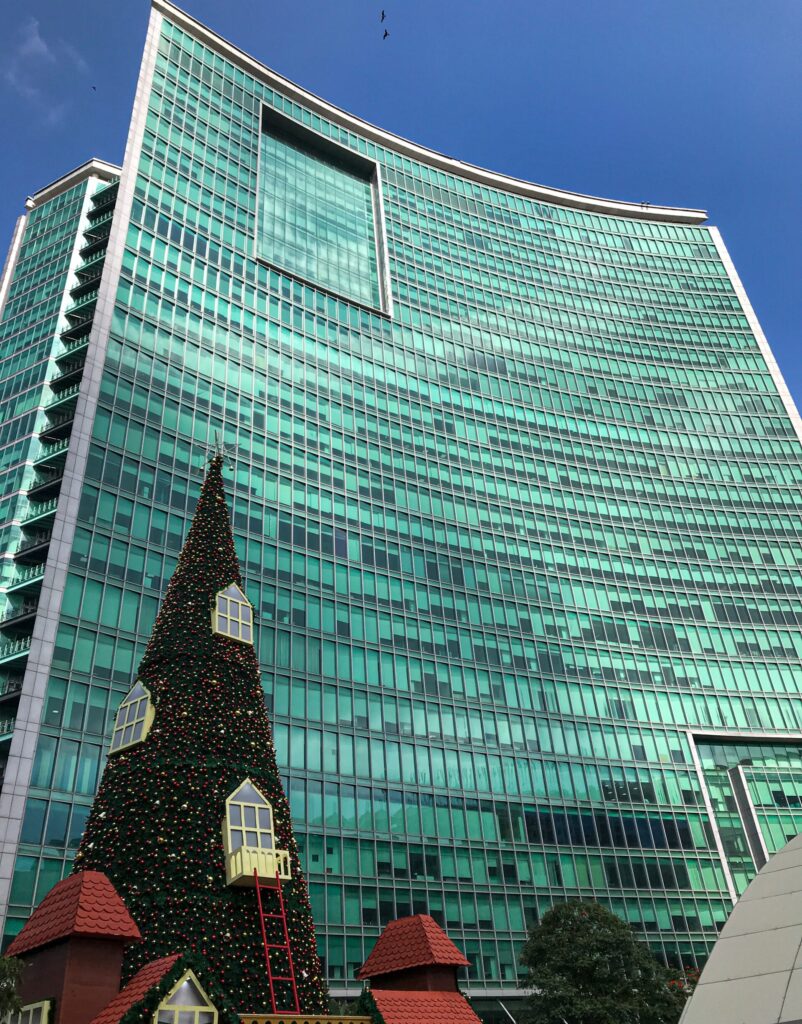 With an area of 741 Km, Bangalore has grown its population by 3.56% (13,608,000 or 1.35 Cr) compared to the last year. The Vibrant city is called by different names like "The Garden City of India", "Silicon Valley of India", "IT Capital of India", "Pensioners Paradise" etc. And we, the people of Bangalore are identified as "Bangalorean, Bengalurinavaru, Bengalurean, Bengaluriga, Bangalori". Booming IT industry, green parks, nightlife, culinary, arts culture, festivals, shopping experience, new talents, everything is awesome in Bangalore. Except for its traffic and the over-population. Nonetheless, we still love Bengaluru and are grateful for the life it has given us.
Tracing the Origins of Bengaluru & History References
Officially known as Bengaluru, Bangalore is the capital of Karnataka State (India). Peeking into the history, Bangalore dates back to the 16th century when it was founded by Kempe Gowda, a ruler under the Vijayanagara Empire. Not just Bangalore or Bengaluru, it has got many other names as well. But how it got its name Bangalore?  And why has it been changed officially to Bengaluru in recent years? And what history says about the name Bengaluru or Bendakaluru? Yet there is no clear proof of anything, let's get into some tales about its name and history traces.
Bangalore was in the headlines due to its decision to change its name to Bengaluru officially. While the majority of the people at the state and national levels have already adapted to the new name, at the global level, discussions and different opinions are still there. The reason behind naming Bengaluru was more related to its history and to make it more matching to the local culture.  So what history says about the name Bengaluru?
Tales of Bengaluru – Origins
There are different theories that explain the evolution of the name Bengaluru. Legend has it that during the 11th century, Hoysala King Veera Ballala II lost his way while hunting and landed at a hut of a poor old woman. The tired king had nothing to eat or drink. The old lady served him some boiled beans, which means "Beyisida Kalu/Benda Kalu" in Kannada. The satisfied King, in gratitude, named the place as "benda kaala-ooru," which translates to "town of boiled beans." Over time, this name transformed into Bengaluru.
Another story says that the area was then famous for abundantly available quartz stones. Quartz means "Benacha Kallu." So it is said to be derived from "Benacha kalluru" to Bengaluru. Similarly, the presence of Benge trees in Bengeuru is thought to have given rise to the name Bengaluru. Before being called Bengaluru, the city was also known by different names, including Devarayapattana in the 16th century and Kalyanapura/Mangalapura.
Some History References to Bangalore:
Historical references to Bengaluru can be traced back to a ninth-century Western Ganga Dynasty stone inscription found in Begur. The inscription, carved on a vīra kallu (hero stone) that highlights a warrior's bravery, mentions a battle that took place in 890 AD. Bengaluru is referred to as Bengaval-uru in old Kannada, meaning the "City of Guards." During British rule, the name of the city was anglicized to Bangalore, as it was difficult for them to pronounce Bengaluru.
Climate/Weather in Bangalore:
Ask the people who stay here, that what they like most about Bangalore. Undoubtedly, their answer will be Bangalore weather. It is located at 920 meters above sea level and is surrounded by Western Ghats on one side. All these features contributed to its pleasant weather throughout the year.
Bangalore enjoys a moderate climate throughout the year, making it a favorite place for anyone seeking pleasant weather. During summer, from March to May, the temperature in Bangalore ranges from 25 to 35 degrees Celsius (77 to 95 degrees Fahrenheit). The weather is warm, but not excessively hot, with occasional cool breezes. And rarely, it crosses 35 degrees.
The monsoon season lasts from June to September and brings refreshing showers to the city. And Bangalore rains are beautiful to witness. The temperature drops slightly during this time, ranging from 20 to 30 degrees Celsius (68 to 86 degrees Fahrenheit). The rainfall in Bangalore is moderate to heavy, which turns some parts of the city into a lush green paradise.
The remaining months, from October to February, constitute the winter season in Bangalore. The temperature during winter ranges from 15 to 25 degrees Celsius (59 to 77 degrees Fahrenheit). And occasionally it drops below 15 degrees. The weather is pleasant and comfortable, with cool evenings.
Transportation in Bangalore
Bangalore has developed an excellent public transportation system, covering almost every corner of the city. It is very much convenient to get around Bangalore due to its well-connected transportation. Bangalore city's extensive bus network is operated by Bangalore Metropolitan Transport Corporation (BMTC). There are different types of buses available, including regular city buses and air-conditioned Volvo buses. BMTC also offers a mobile app that provides real-time bus information and helps plan your journey.
Another common mode of transport in Bangalore is Auto-rickshaws, especially in narrow lanes and congested streets. Auto-rickshaws run on metered fares, but it's always advisable to negotiate the fare before starting your journey. Keep in mind that traffic and climate conditions can affect travel time and fare.
Additionally, app-based private cab services like Rapido, Ola, and Uber are also available for those who don't prefer public transport.
And in recent years, from 2010/2011, Bangalore Metro has gained a lot of popularity. Bangalore Metro, also known as Namma Metro, is a rapid transit system that connects various parts of the city. It has really eased the commuting hassles in Bangalore traffic. Though the Metro connectivity is still under construction in some areas, many people are getting benefited by the present lines already. BMTC has introduced MF (Metro Feed) buses that carry passengers from respective areas to the Metro stations.
Apart from that, keeping in mind pollution control, some private companies have introduced bicycles hiring. Youth are making use of this facility, and one can easily rent out bicycles while commuting to offices.
Airports in Bangalore
Bangalore has two airports: Kempegowda International Airport and HAL Airport. KIA – Kempegowda International Airport is the primary operating airport, located in Devanahalli Bangalore. It is about 40 kilometers from the city center. KIA is one of the busiest airports in India, serving both domestic and international flights. It is well-connected to the city center by various modes of transportation, including taxis and airport shuttles. Another one is HAL Airport, also known as Hindustan Aeronautics Limited Airport.
What is Bangalore Famous for & Things to Do in Bangalore
Whether you are a spiritual person, a shopping freak, a night owl, or a food lover, Bangalore has something to offer everyone. Here are some of the things to do when in Bangalore.
Explore the Vibrant Markets
Bangalore is a shopaholic's paradise, offering a wide range of shopping experiences. Commercial Street and Brigade Road are the busiest and most vibrant shopping destinations in Bangalore. These streets are lined with shops selling everything from traditional Indian clothing to trendy Western wear. You can find a variety of clothing, accessories, footwear, and more. Bargaining is common in these markets, so make sure to brush up on your negotiation skills.
For a more traditional shopping experience, head to the city's oldest market, Chickpet. It is known for its silk sarees, jewelry, and other traditional Indian items. The market is a riot of colors and smells, with shops selling spices, textiles, and handicrafts.
Indulge in Local Cuisine
Bangalore is famous for its vivid food culture, as it has people staying from different states. It offers a wide range of culinary delights. Don't miss the chance to savor authentic Karnataka cuisine, which includes mouthwatering Dose/Dosas, Idlis, Vadas, and filter coffee. Mavalli Tiffin Room (MTR) and Vidyarthi Bhavan are iconic eateries that have been serving delicious South Indian dishes for decades.
Also, explore the famous food streets of Koramangala, Malleshwaram, and Indiranagar. These areas are known for their trendy cafes, quirky restaurants, and international cuisines. From street food to fine dining, Bangalore has options to suit every taste.
Experience the Vibrant Nightlife
Bangalore has a thriving nightlife scene, with numerous pubs, bars, and clubs catering to all tastes. Indiranagar, MG Road, and Koramangala are some popular areas for nightlife. You can find live music concerts, rooftop bars, and clubs playing a variety of music genres. Whether you're a jazz lover, rock, electronic, or Bollywood music, there's a place for everyone to dance the night away.
Enjoy Nature and Parks
Despite being a bustling city, Bangalore is blessed with numerous parks where you can relax amidst nature. Cubbon Park and Lal-Bhag are popular recreational areas in the city center. It has lush green lawns, walking paths, and a vibrant flower show held annually. The park is also home to several historical monuments, including the State Central Library and the High Court of Karnataka. For wildlife enthusiasts, Bangalore has Bannerghatta National Park. It offers a safari rise, an opportunity to spot tigers, lions, elephants, and other wildlife.
As I conclude my write-up, let me leave you with a lasting impression of Namma Bengaluru. It's a city where innovation abounds and where technology and nature coexist peacefully. Bangalore has a rich culture, history, and stories that are just waiting to be uncovered, outside the tech hubs and architectural wonders. So come and see this lively city firsthand while making lifelong memories.