Best Time To Visit Chikmagalur – There are many hill stations and semi hill stations in Karnataka. All these hill stations are the gift of Western Ghats (Sahyadri Mountain Range), which covers 160,000 km2. Chikmagalur is one among those hill stations attached to Western Ghats of Karnataka, which is a must visit place.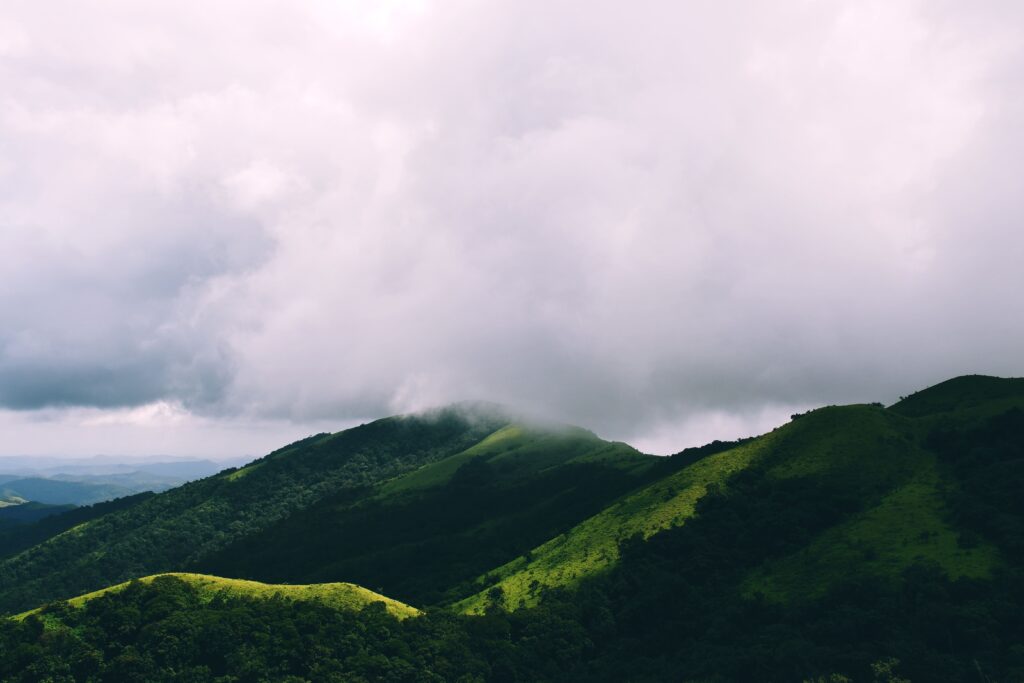 Chikmagalur is a quiet and beautiful hill station nestled in the Western Ghats of Karnataka. It is often called as a paradise for nature lovers, adventure enthusiasts, and coffee connoisseurs. If you're planning a trip to this destination, one of the first questions that might pop into your mind is, "When is the best time to visit Chikmagalur?" Well, the answer isn't one-size-fits-all. Chikmagalur offers its charms throughout the year, but each season brings a unique experience. In this guide, we'll take you through the pros and cons of visiting Chikmagalur in every season. This guide will let you decide the what is your suited and best time to visit Chikmagalur. So, let's Start.
Best Time To Visit Chikmagalur
Visiting Chikmagalur in Winter
Winter Season In Chikmagalur : December to February
Pros:
Crisp Weather: Winter in Chikmagalur can be described by cool, crisp weather, with daytime temperatures ranging from 15°C to 20°C. This makes it the perfect time for outdoor activities and sightseeing.
Coffee Picking: If you're a coffee enthusiast, December is an ideal time to witness the coffee harvest. You can participate in coffee picking and see firsthand the intricate process of turning those cherries into the beverage we love.
Low Humidity: The dry air and low humidity levels during winter provide a comfortable atmosphere for exploration, be it visiting the lush green coffee estates, meandering through the serene forests, or trekking through the Western Ghats.
Cons:
Chilly Nights: While the daytime weather is delightful, evenings and nights can get quite chilly. Be sure to pack layers and warm clothing for a cozy stay.
Peak Season: Winter is the peak season for Chikmagalur. Expect more tourists and higher prices for accommodations and activities. Booking in advance is advisable to secure your preferred options. If you are a person who loves exploring places in winter, then that is your best time to visit Chikmagalur.
Visiting Chikmagalur in Summer
Summer Season In Chikmagalur : March to May
Pros:
Pleasant Weather: Chikmagalur enjoys a moderate climate during summer, with daytime temperatures ranging from 25°C to 35°C. It's neither too hot nor too cold, making it ideal for outdoor activities like trekking, exploring, and nature walks.
Flower Blooms: Springtime in Chikmagalur, particularly in March and April, is a visual treat. The landscapes burst into a riot of colors as flowers bloom, creating perfect settings for nature photography.
Coffee Estate Tours: You can witness the coffee plants in full flower during this season, adding to the charm of coffee estate tours.
Cons:
Crowded Spots: Spring is a popular season for tourists, so expect a crowd at popular spots. Plan your visits to attractions accordingly.
Higher Prices: Due to the increased demand, accommodations and activities can be a bit pricier during this season. Budget-conscious travelers may want to plan accordingly.
Visiting Chikmagalur in Monsoon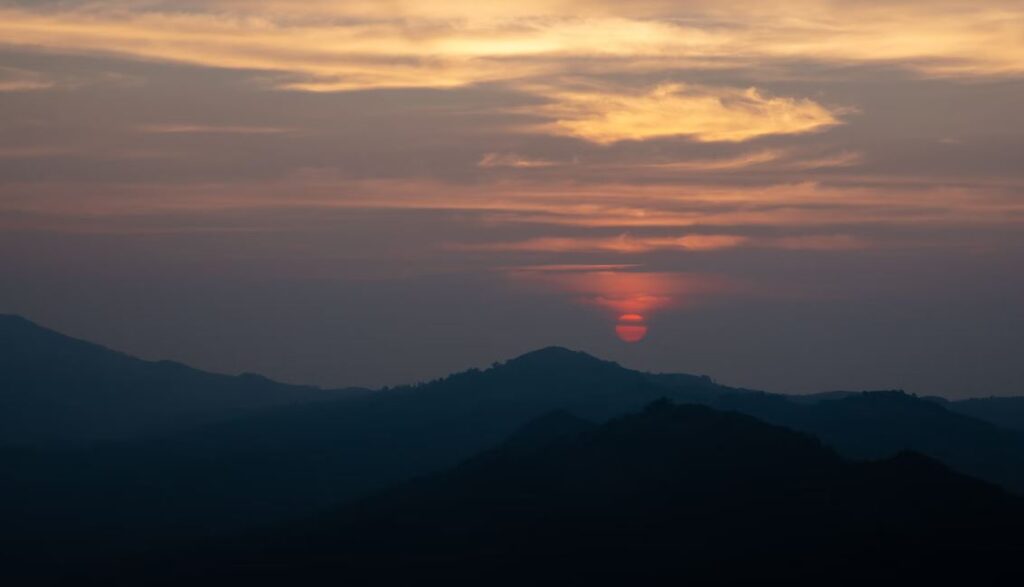 Monsoon Season In Chikmagalur : June to August
Pros:
Monsoon Magic: Chikmagalur comes alive during the monsoon, with lush greenery, gushing waterfalls, and misty landscapes. It's a unique time to visit for nature enthusiasts, providing a different perspective on the region's beauty.
Less Crowded: The monsoon season sees fewer tourists, which means you can enjoy the serenity of nature without the crowds. It's an ideal time for travelers seeking peace and tranquility.
Affordable Rates: You'll often find lower prices on accommodations and activities during the monsoon season.
Cons:
Rainfall: Frequent rain can lead to trekking restrictions and certain activities may be limited due to the weather. Make sure to check the local guidelines and restrictions.
We hope you learnt how the temperature and Chikmagalur weather changes from season to season. So now as you have decided to pack your bags, next question arrives is "How to reach Chikmagalur"? Well, we have answer for that as well.
How to Reach Chikmagalur
Chikmagalur is very well-connected by road and rail. The nearest major railway station is in Kadur, about 40 kilometers away. However, many visitors prefer to travel by road, as they believe "Journey is more interesting than the actual destination". You can reach Chikmagalur by bus or hire a cab from cities like Bangalore (about 240 kilometers away), Mangalore (about 150 kilometers away), or Mysore (about 175 kilometers away).
Chikmagalur By Road
Bangalore To Chikmagalur (Approx. 240 kilometers):
Private Vehicle: The most convenient option is to drive from Bangalore. The journey takes around 4-5 hours, depending on traffic and road conditions.
Bus: Several private and government-operated buses run daily services from Bangalore to Chikmagalur. You can opt for both air-conditioned and non-air-conditioned buses. The journey takes approximately 5-6 hours.
Mangalore To Chikmagalur (Approx. 150 kilometers):
Private Vehicle: If you're arriving from Mangalore, you can drive to Chikmagalur, which takes approximately 3-4 hours.
Bus: Regular bus services connect Mangalore to Chikmagalur, with a travel time of about 3-4 hours.
Mysore To Chikmagalur (Approx. 175 kilometers):
Private Vehicle: Driving from Mysore to Chikmagalur is a scenic route, taking around 3-4 hours.
Bus: Several bus operators offer services from Mysore to Chikmagalur, and the journey typically takes 4-5 hours.
Chikmagalur By Train
The nearest railway station to Chikmagalur is Kadur Railway Station, which is approximately 40 kilometers away. However, it's important to note that Kadur is a small station with limited train services. Most travelers prefer to reach Chikmagalur via road from Kadur.
Chikmagalur By Air
The nearest airport to Chikmagalur is at 150 kilometers – Mangalore International Airport. From the airport, you can hire a taxi or take a bus to reach Chikmagalur. While there is no direct flight to Chikmagalur, Mangalore's well-connected airport is the most practical option for air travelers.
Local Transportation
Once you arrive in Chikmagalur, getting around locally is relatively straightforward. You can choose from the following options:
Local Cabs: Renting a cab or taxi is a convenient way to explore the town and its nearby attractions. It allows you to cover more ground and visit specific places of interest.
Auto-Rickshaws: Auto-rickshaws are readily available and are suitable for short distances within the town.
Bicycles and Bikes: If you're an adventure enthusiast, consider renting a bicycle or bike to explore the scenic beauty of Chikmagalur at your own pace.
Walking: Many places of interest are located in and around the town, making it possible to explore the region on foot. This allows for a more leisurely and immersive experience.
Chikmagalur's accessibility by road from major cities and its proximity to Kadur Railway Station and Mangalore Airport make it a well-connected destination for travelers. Whether you're arriving from Bangalore, Mangalore, Mysore, or other locations, a journey to Chikmagalur promises a memorable experience in the heart of the Western Ghats.
Best Places To Visit In Chikmagalur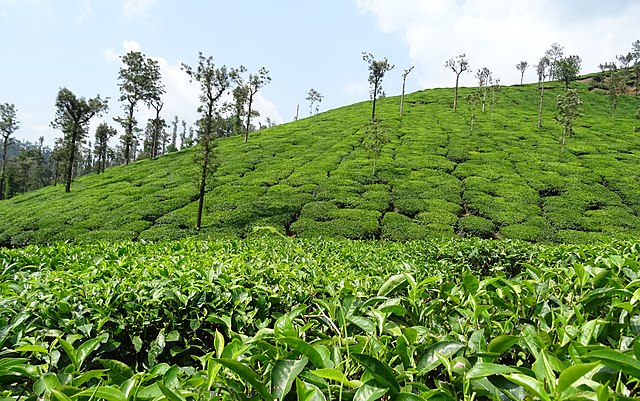 Mullayanagiri Peak
Mullayanagiri is the highest peak in Karnataka, a trekker's paradise. The trek to the summit is a bit challenging but oh-so-rewarding. Once you conquer it, the panoramic views of the Western Ghats will take your breath away.
Baba Budangiri
Baba Budangiri isn't just another range of hills; it's a place of pilgrimage with stunning landscapes. Here, you'll find the famous Manikyadhara Falls and the Dattatreya Peetha, which add a spiritual touch to the natural beauty.
Kudremukh National Park
This national park is a UNESCO World Heritage Site, and for good reason. It's a haven for diverse plant and animal species. A trek through the lush greenery is like stepping into a wildlife wonderland.
Hebbe Falls
Hidden within a coffee estate, Hebbe Falls is a two-tiered waterfall, a serene paradise. The journey there, an 8-kilometer drive from Kemmanagundi, is an adventure in itself.
Kemmanagundi
Known as the "Ooty of Karnataka," Kemmanagundi is famous for its stunning gardens, thick forests, and the Raj Bhavan. This was the former summer retreat of Krishnaraja Wodeyar IV, adding a touch of history to your nature escapade.
Coffee Estates
Chikmagalur is synonymous with coffee, and you can't miss touring its famous coffee estates. Learn how coffee goes from plant to cup, savor fresh brews, and stroll through the lush plantations.
Bhadra Wildlife Sanctuary
For wildlife lovers, the Bhadra Wildlife Sanctuary is a treat. It's home to tigers, leopards, elephants, and countless bird species. Safari tours offer a glimpse into this enchanting world.
Belur and Halebidu Temples
These ancient Hoysala temples are works of art. The intricate carvings and sculptures will take you back in time and leave you in awe.
Sharadamba Temple, Sringeri
Around 90 kilometers from Chikmagalur, you'll find the Sharadamba Temple in Sringeri. It's not just a religious site; it's a masterpiece of architecture that'll leave you speechless.
Manikyadhara Falls
Manikyadhara Falls is more than just a pretty sight. People believe its waters have healing powers. It's a great spot for a rejuvenating dip.
Bhadra Dam
If you're up for boating and wildlife spotting, head to Bhadra Dam. The reservoir's surroundings are perfect for picnics and relaxation.
Muthodi Wildlife Sanctuary
If you're looking for a quieter wildlife experience, try the Muthodi Wildlife Sanctuary. It's a lesser-known gem with diverse wildlife and serene forests.
Horanadu Annapoorneshwari Temple
About 100 kilometers from Chikmagalur, this temple is dedicated to Goddess Annapoorneshwari. The temple's surroundings are peaceful and spiritually uplifting.
Seethalayanagiri and Jhari Falls
A short trek to Seethalayanagiri hill offers fantastic views. Nearby, you'll find the Jhari Falls, a captivating cascade that adds to the charm.
Chikmagalur is a place where nature, culture, and adventure converge. Whether you're into nature, history, adventure, or simply relaxation, Chikmagalur has something special waiting for you. Don't forget to sip on the aromatic local coffee, and soak in the tranquility of this beautiful hill station. It's an experience you won't want to miss!
Best Places to Stay in Chikmagalur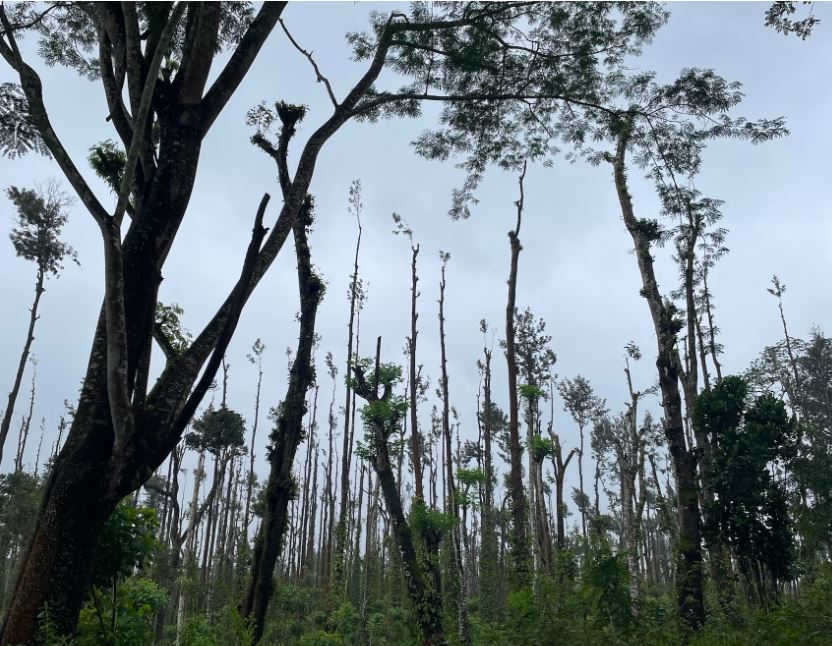 Luxury Resorts:
The Serai Chikmagalur: A top-tier luxury resort known for its splendid coffee estate location, well-appointed villas, and a rejuvenating spa.
Java Rain Resort: Nestled in the hills, this resort offers exquisite villas, a picturesque infinity pool, and panoramic views of Chikmagalur.
Trivik Hotels & Resorts: Located amid coffee plantations, Trivik offers luxurious rooms, fine dining, and a serene spa experience.
Homestays:
Thippanahalli Homestay: A heritage property amidst lush coffee estates, offering a cozy stay and a glimpse into Chikmagalur's history.
Nature Craft Homestay: A budget-friendly option with warm hospitality, this homestay is close to many attractions.
Primrose Villas: Charming villas with a peaceful ambiance, perfect for those seeking a homely experience.
Mid-Range Hotels:
Hotel Vasanth Vihar: A well-located hotel with comfortable rooms, making it an excellent choice for mid-range travelers.
Woodway Estate Homestay: A serene estate homestay with clean and comfortable rooms, surrounded by coffee plantations.
The Grand Krishna Luxury Hotel: Offers a blend of modern amenities and warm hospitality, making it a popular choice in this category.
Budget Stays:
Giri Inn: A budget-friendly option with clean rooms and a convenient location in the heart of Chikmagalur.
Hotel Rajmahal: Known for its affordability, this hotel is ideal for travelers looking for a no-frills stay.
Giridarshini Homestay: A pocket-friendly homestay that offers a comfortable and pleasant stay experience.
Cottages and Eco-Lodges:
Eagle Eye Holiday Cottages: A rustic and eco-friendly escape with cozy cottages and beautiful valley views.
River Woods Chikmagalur: A nature lover's haven, this eco-lodge offers riverside cottages, jungle treks, and an authentic experience.
**The Coffee Bean & Tea Leaf: **A unique accommodation option, with cottages overlooking coffee estates and picturesque sunsets.
Campgrounds:
Devigiri Coffee Estate Stay: For a truly immersive experience, you can camp on a coffee estate, waking up to the aroma of fresh coffee.
Jungle Greens Camping: An eco-friendly camping experience in the midst of lush forests, ideal for nature enthusiasts.
Remember to book your accommodation in advance, especially during peak tourist seasons. The best place to stay in Chikmagalur and Best Time To Visit Chikmagalur depends on your budget and the kind of experience you seek. Whether it's luxury, homely comfort, or an eco-friendly escape, Chikmagalur has an option that'll make your stay as memorable as the destination itself.
In conclusion, the "best time to visit Chikmagalur" truly depends on your preferences and what you're looking for in your trip. Each season brings its own beauty. So whether you're drawn to blooming flowers, monsoon magic, mild autumn weather, or crisp winter days, Chikmagalur has something special to offer year-round. Just pack your bags, plan accordingly, and get ready to experience the enchanting beauty of this charming hill station in the heart of Karnataka.