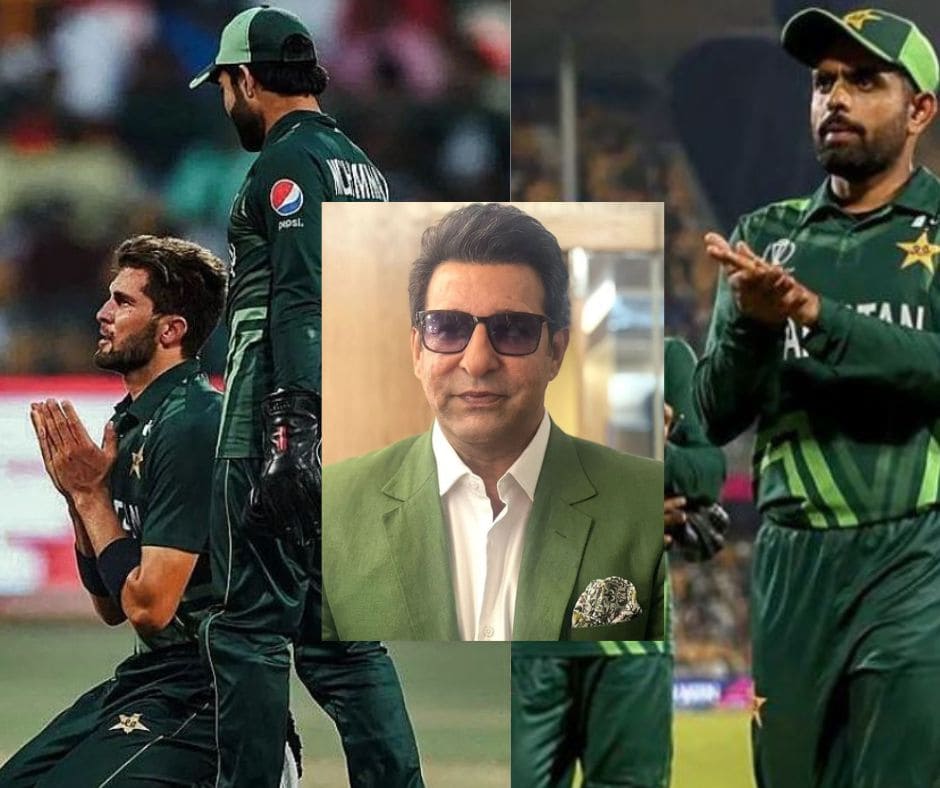 Pakistan Cricket Team – Former Pakistan cricket captain Wasim Akram has expressed his disappointment over the fitness levels of the Pakistan cricket team during the ongoing Cricket World Cup 2023. His comments came after Pakistan's shocking defeat to Afghanistan.
Akram, known for his straightforwardness, did not hold back in his criticism. He commented on the players' fitness levels, saying, "It looks like they're eating 8 kilos of mutton every day". He expressed concern about the lack of fitness tests for the players for the past two years. Akram was particularly critical of the team's fielding performance. He said, "Wet pitch or no, look at the fielding, the fitness levels". He pointed out that fielding is directly proportional to a player's fitness levels.
The legendary pacer called for fitness criteria for the selection of players. He believes that professional players representing their country should meet certain fitness standards.
In addition to fitness issues, there have been rumors of internal discord within the team. Some Pakistani journalists have posted on social media about alleged fights in the team and promised to reveal more details. However, the Pakistan Cricket Board (PCB) has denied these rumors, stating that the team is cohesive and there is no evidence to support these claims.
Despite these challenges, the team is expected to continue their campaign in the World Cup. Their next matches are against South Africa and Bangladesh. It remains to be seen how the team will respond to this criticism and whether they can improve their performance in the upcoming matches.
Akram's comments have sparked a debate about the importance of fitness in cricket. It remains to be seen how the Pakistan Cricket Board and the team will respond to this criticism.
Russian President Vladimir Putin Collapsed Of Cardiac Arrest – Kremlin Denies As Rumors