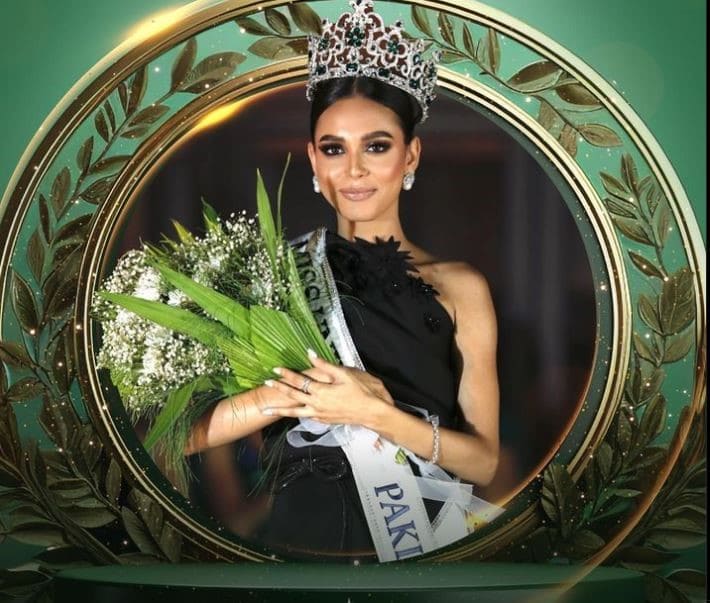 Erica Robin Miss Universe Selection – In a move that has sparked controversy and outrage, Pakistan has chosen Erica Robin, a Christian woman from Karachi, to represent the country at the Miss Universe beauty pageant. This decision marks the first time in the competition's 72-year history that Pakistan has nominated a representative for Miss Universe.
Who is Erica Robin?
Erica Robin is a 24-year-old fashion model from Karachi. She started her modelling career in January 2020 and has participated in various fashion show. Robin was chosen as Miss Universe Pakistan from among five finalists at a competition held in the Maldives. She is set to represent Pakistan in the Miss Universe pageant later this year.
Why Erica Robin?
During the selection process, Robin was asked about her aspirations for her country. She responded, "I would want to change this mindset that Pakistan is a backward country". Her aim is to showcase the beauty of Pakistan and invite everyone to visit the country and discover its captivating natural landscapes, rich culture, and delectable cuisine.
The Controversy
The decision to send Erica Robin to represent Pakistan at the Miss Universe beauty pageant has sparked outrage among conservatives. Critics argue that beauty pageants are rare in Muslim-majority Pakistan and that Robin, being a Christian, does not represent the country's values. The backlash over her nomination has brought the same mentality she aims to challenge to the fore.
Senator Mushtaq Ahmed of the Jamaat-e-Islami party labeled the decision as "shameful". The outcry even prompted the caretaker Prime Minister, Anwar ul-Haq Kakar, to order an official investigation.
Despite the controversy, Erica Robin remains steadfast. She defended her participation, stating that she doesn't understand where the backlash is coming from. She believes it stems from the idea that she would be parading in a swimsuit in a room full of men.
The selection of Erica Robin as Pakistan's representative for Miss Universe has indeed stirred controversy. However, it also presents an opportunity for dialogue and reflection on societal norms and values. As we await the Miss Universe finals, we hope that this incident encourages more open conversations about representation and diversity.