Hello there! Are you ready to experience the magical beauty of monsoons? Picture rolling clouds, misty weather, and lush greenery coming alive all around you – it's a sight to behold! And guess what? The best way to make the most of this enchanting season is by heading to none other than the mesmerizing Khandi Waterfall, just a quick drive or ride away from Pune city!
Explore Khandi Waterfall – A Hidden Gem
Khandi Waterfall is like a hidden treasure waiting to be discovered in the quaint village of Khandi, located only 75 km from Pune. And here's the exciting part – Khandi is a true paradise of waterfalls, boasting over 20 natural beauties adorning the stunning backdrop of Maval Taluka. Khandi Waterfall is just one of these precious gems, and guess what? In this scenic wonderland, you'll also stumble upon other captivating waterfalls like Bendewadi, Lalwadi, and Jagtap waterfalls.
Adventure Awaits – Trek to Khandi Waterfall
Are you ready for some real adventure? Khandi is a favorite spot for thrill-seekers, as you can easily trek up to the mouth of the waterfall and have a splash-tastic time in its refreshing cold waters. There are two levels to explore – you can take a leisurely stroll to the lower level, dip your feet, and relax under the gentle waterfall. And for those seeking a bit more excitement, trekking a bit higher will take you to an elevated spot. Just a friendly warning, though – you'll need to walk against the water flow, so be cautious, as the rocks can get slippery. Safety first, folks!
Delight in Nature's Bounty – Spend a Memorable Half-Day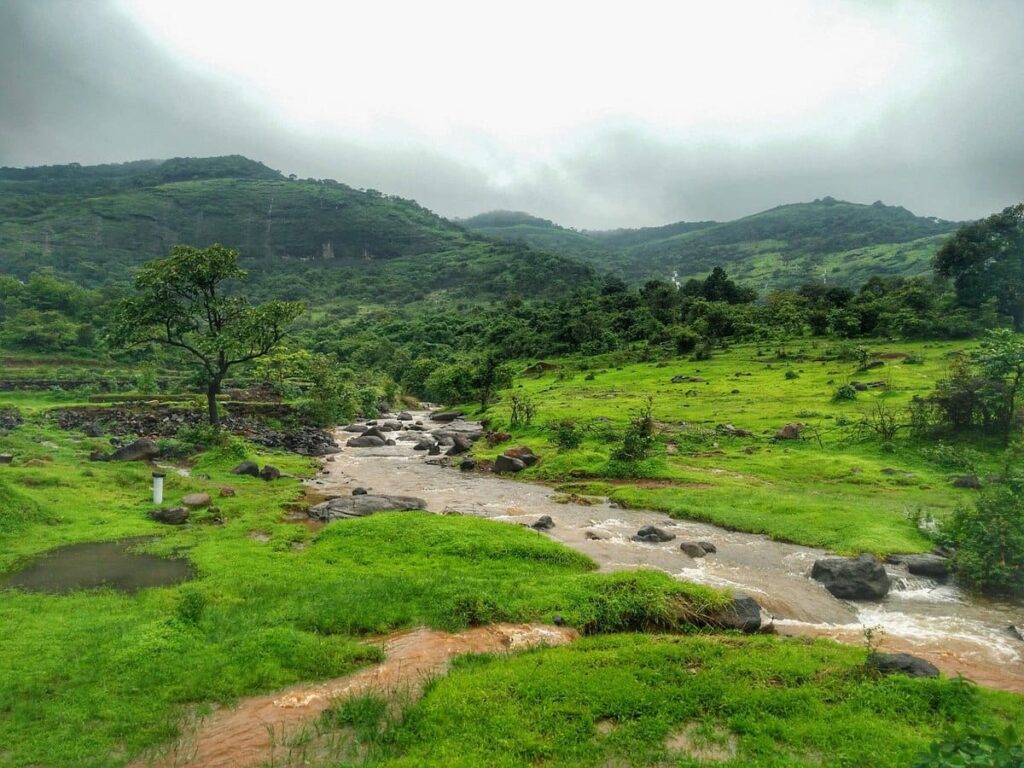 The best part? You can spend a good half-day at this Waterfall, delighting in the beauty of nature at its finest. Remember to carry your own water and snacks, but let's be responsible and not litter this pristine paradise. And if you're up for more exploration, how about driving to Khandi Point, a charming little step-dam that adds another layer of wonder to this already magical experience? So, whether you're a biking enthusiast or prefer the comfort of your car, get ready to free up your weekend and set off on an unforgettable adventure in nature's little paradise!
Monsoons – The Perfect Time to Unveil the Magic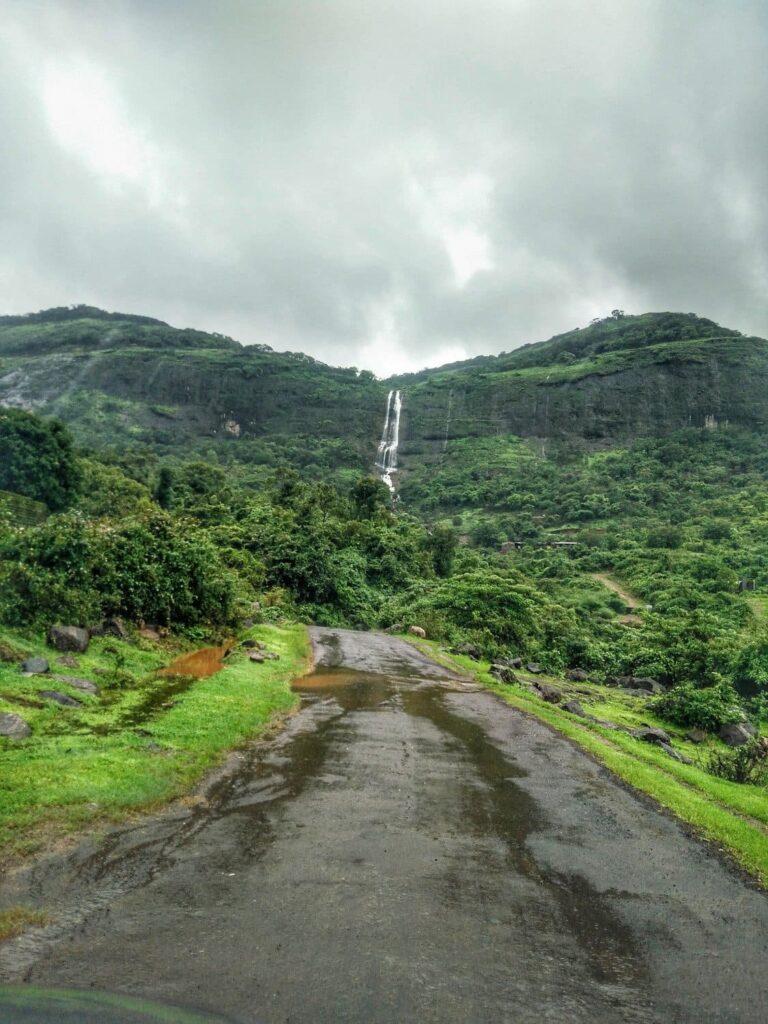 Wait, here's the icing on the cake – the best time to visit Khandi Waterfall is during the monsoons! The rains add a special touch to the waterfall, making it even more captivating. And guess what? It's just a short 75 km ride from Pune, so it's super easy to plan your visit and immerse yourself in the splendor of this enchanting waterfall.
So, what are you waiting for? Embrace the magical perplexity and burstiness of the monsoons, head to Khandi Waterfall, and let yourself be swept away by the charm of nature's hidden gem near Pune. Get ready to weave priceless memories as you soak in the beauty of this mesmerizing waterfall, surrounded by lush greenery and the enchanting vibes of the monsoon season. Let's make this monsoon extraordinary, filled with adventures and discoveries you'll treasure forever!
Frequently Asked Questions (FAQs)
Where is Khandi Waterfall located? Khandi Waterfall is located in Khandi, just 75 km from Pune city in Maharashtra.
What are the timings for visiting Khandi Waterfall? Khandi Waterfall is open for visitors from morning to evening. 
Is there an entry fee to visit Khandi Waterfall? As of now, there is no entry fee to visit Khandi Waterfall. 
Is Khandi Waterfall accessible during the monsoons? Yes, Khandi Waterfall is accessible during the monsoon season. 
Are there any nearby attractions to explore along with Khandi Waterfall? Yes, there are! Khandi is surrounded by picturesque spots like Bendewadi, Lalwadi, and Jagtap waterfalls. Additionally, you can explore Khandi Point, a small step-dam, and enjoy more of nature's delights in the vicinity.