India is home to a wide variety of desserts, and Indian desserts are some of the most varied and delicious in the world. From the rich and creamy Kheer to the refreshing and cooling rabri and from rich kulfi to light and refreshing gulab jamun, there is something to suit every taste. Indian Sweets are often made with milk, sugar, ghee, and spices and are served with a dollop of ghee and a sprinkling of nuts on top. Whether you enjoy them after a meal or as a snack, Indian desserts will satisfy you.
Here are 10 of the best Indian desserts that you need to try at least once in your life:
Gulab Jamun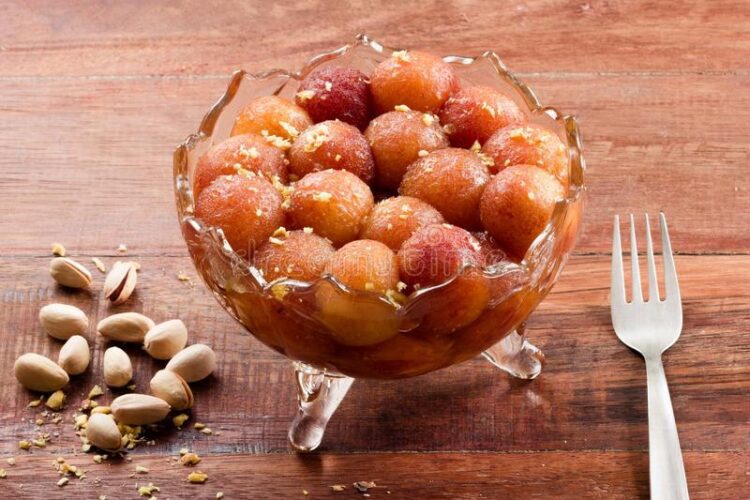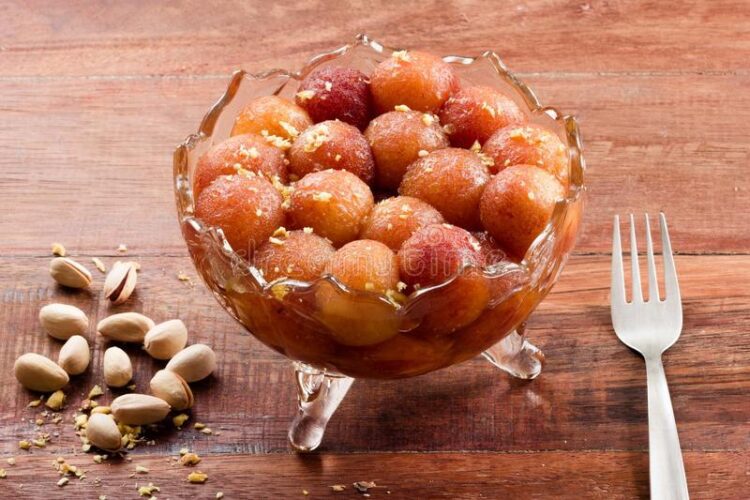 Enjoy the taste of authentic Indian cuisine with Gulab Jamun, a popular Indian dessert. Baked in sweet and aromatic sugar syrup, these deep-fried balls are soaked overnight for an irresistible flavor. Gulab Jamun is made with milk solids and flour, deep-fried, and soaked in syrup.
It is believed to have originated in a state of India; the name comes from the Hindi words "Gulab," meaning rose, and "Jamun," meaning blackberry. Some sources also explain Gulab as "gol – means flower" and "ab – means water," from Persian words. This means flower water or rose water, as the syrup of Gulab Jamun has an aromatic smell like rose water. And Jamun because of its size, shape, and color, like the fruit Jamun.
This soft, silky, and delicious Gulab jamun is typically served at weddings and festivals. The dish has been popular in India for centuries, but it has recently become more popular in the United States due to its inclusion on Indian restaurant menus
Rasgulla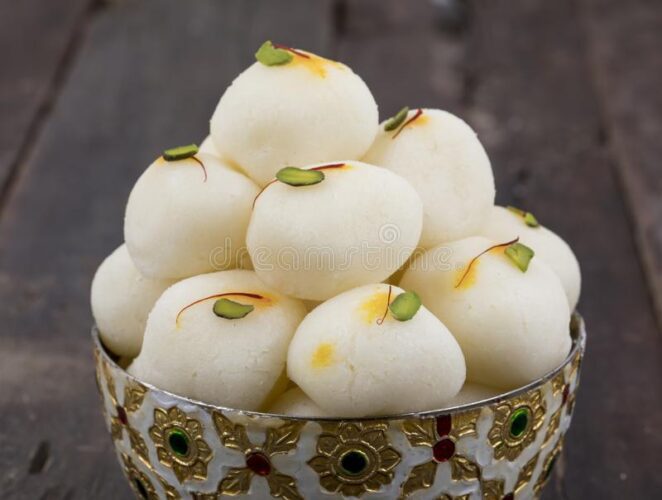 Rasgulla is a traditional Indian dessert made from balls of cottage cheese soaked in syrup. It is typically made with white cheese, but variations using yellow cheese or paneer are also found. The balls are first cooked in syrup, then chilled and served. Rasgulla is a popular dessert item in India (especially in Kolkata) and is also found in other parts of South Asia.
The dish is produced with a mixture of semolina dough and curdled milk, steeped and served in mouth-wateringly sweet syrup. Each ball is soft and delicious, so stopping at one is difficult. It is traditionally served as part of a feast or special occasion meal and is especially popular during festivals such as Durga Puja. Rasgulla is also a popular choice for weddings and other celebrations.
Kheer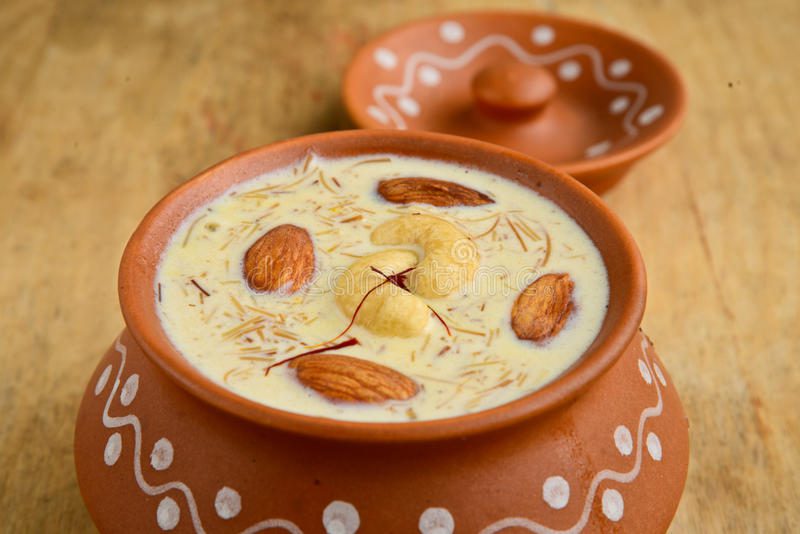 Also called Payasa / Payasam in the southern part of India, Kheer is another traditional Indian dessert made in different ways. Basically, it's a wet pudding Indian sweet; Kheer is a type of sweetened milk-based dessert that can be served cold or hot. It is often flavored with cardamom and other ingredients such as raisins, almonds, pistachios, saffron, and rose water. Other alternatives to rice are daal, semolina, semiya (vermicell). It takes 15-20 minutes to prepare; it is served as Prasad during poojas in most Indian states.
Preparation of the Kheer or Payasa starts with boiling the milk; when it takes some texture, any sweetening agent – sugar/jaggery is added. Once they both make a good mixture, another ingredient like Rice, Daal, or Semiya is added. Finally, it is garnished with ghee-fried dry fruits or coconut and served hot in bowls. Especially during Ramazan or Ramadan festival, Kheer breaks the fast.
Halwa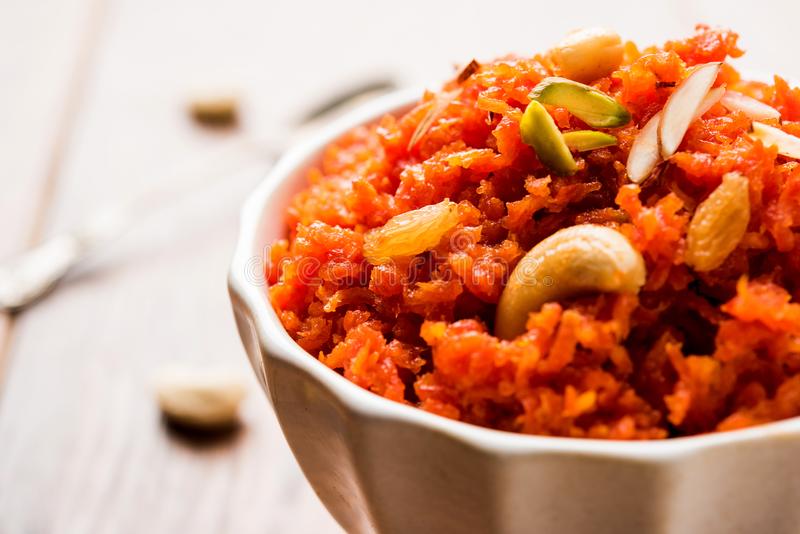 Halwa is a sweet dish popular in India and Middle Eastern countries. It is made of flour, sugar, and butter. Halwa can be served as a dessert or as breakfast. It has a wide range of flavors and colors. Halwa can be of different types, but the famous form of Halwa in India is Carrot Halwa, called Gajar ka Halwa. Many Indians consider carrot halwa, also known as gajar ka halwa, the supreme halwa.
Carrot halwa is essentially a dish of mouthwatering pudding strands that has captured the hearts of more than a billion Indians. Carrot halwa, a wintertime favorite in North India, is cooked with carrots, milk, ghee, and sugar and is topped with cashews, raisins, and saffron threads. Gajar ka halwa is ideally made using red carrots because they add a brilliant splash of color and taste and the ghee makes it soft, creamy, and oh-so-gooey. Frequently, condensed milk and evaporated milk can be substituted. Indian restaurants also serve ice cream with carrot halwa, which makes it more delicious.
Jalebi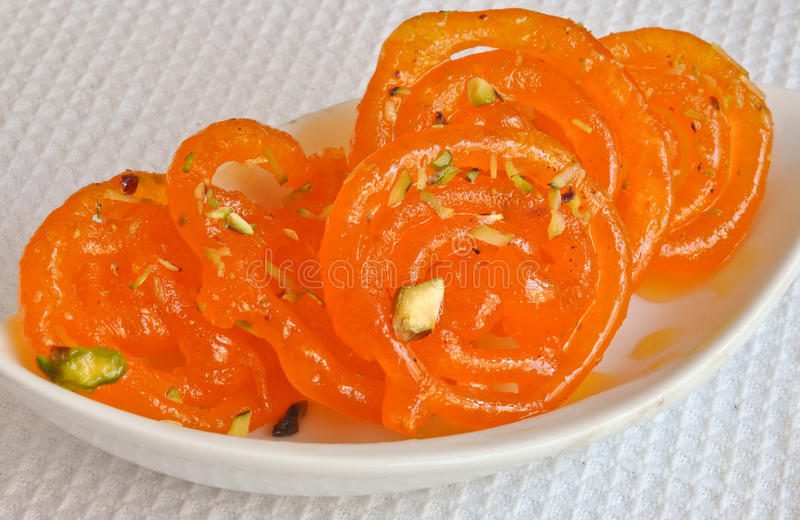 Jalebi is a popular Indian dessert made from a deep-fried batter, later soaking in sugar syrup. It has a unique shape and is often served with rabri, thickened milk. It's also served with ice cream, yogurt, or chai. The main ingredients that go into the preparation of Jalebi are Maida flour, Sugar or Jaggery, Ghee, and Saffron.
The sweet, soft-yet-crunchy Jalebi is a highly popular street dish in India.
As with a lot of oral history and guesswork, the origin tale of the Jalebi meanders from Turkey to Persia to Tunisia, although there is room for interpretation. However, a 1600 AD early Sanskrit book references Jalebi, and its continued popularity is unquestionably proof of its delectability. Although it can be served hot or cooled, the best way to get the taste of Jalebi is when it is served hot. Some parts of India serve Jalebi with Rabari or Rabadi – thickened/condensed milk, which acts as a dip for Jalebi.
Laddu or Laddoo
Laddu is another traditional Indian dessert made of different flours, Sugar/Jaggery, nuts, and fruits. Some famous types of laddu are motichoor laddu, Besan laddu, coconut laddu, Semolina or Rava laddu, peanuts laddu, sesame laddu, and many others. Made in a spherical shape, syrup of sugar or Jaggery is made by boiling it with water. Once the syrup takes desired consistency, one should add the fried flour and dry fruits. Fried for some time, then made with hands in a round shape, garnished with ghee-fried coconut flakes or nuts. Peanut and coconut ladoos are nutrient-rich and can boost your body immunity because they are high in protein, fiber, and minerals.
Mysore Pak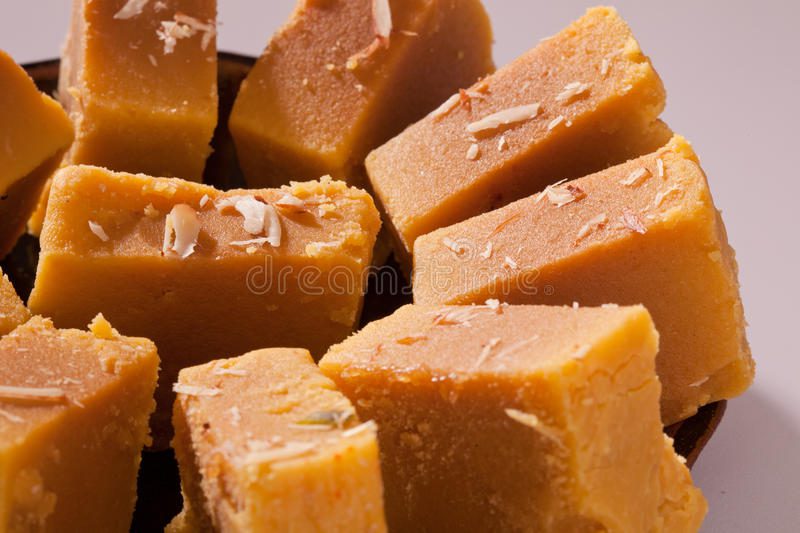 Another famous Indian Sweet or Dessert (mainly a South Indian dessert) originating from Mysore is Mysore Pak. For those who don't know, Mysore is a historical and famous city in Karnataka, India. The basic ingredients are besan, sugar syrup, ghee, and cardamom powder. Made with a generous amount of ghee, this Indian dessert has a rich, buttery cookie-like texture.
It is said that King Krishnaraja Woderyar's cook (Wadeyar dynasty of Mysore), Kaksura Madappa invented the Mysore Pak in 1935 as he was experimenting with sweets for the king in the palace in Mysore. Since then, Mysore Pak has gained a special place in many restaurants' / sweet shop menus. Though it is available in many parts of India, one can get the authentic taste of the Mysore Pak in Mysore, Karnataka.
All the desserts we've mentioned are beautiful and have delicious flavors. That is unmatched by many other cuisines. Even while these are unquestionably some of the most well-known Indian desserts and favorite Indian sweets in the nation, this is really just the tip of the iceberg in terms of the sweets found throughout this large and diverse region.
Try as many of these sweet Indian recipes as you can, whether it be on a future trip to India or if you want to add a touch of Indian charm to your own kitchen. All will introduce you to Indian food's rich, sweet, and incredibly delicious side, away from the fire, heat, and spice.
So which one is your Favourite Indian Sweet?