Nestled in the lap of the mighty Himalayas, Jibhi Waterfall awaits discovery. A mesmerizing natural wonder loved by adventure enthusiasts and nature enthusiasts alike. Located in quaint Jibhi village, Himachal Pradesh, it offers a serene escape from city life, surrounded by lush greenery and picturesque landscapes.
Discovering Jibhi Waterfall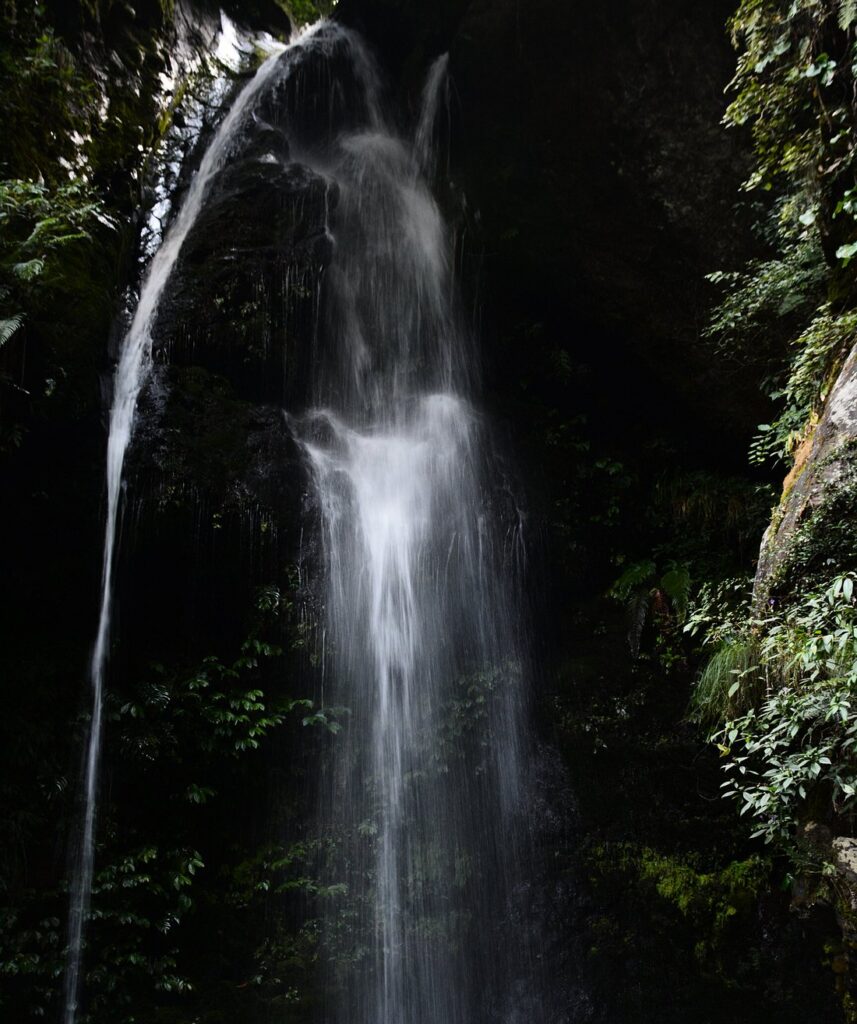 Location
Jibhi Waterfall resides in Banjar Valley, Himachal Pradesh. The journey is enchanting 60 kilometers from Kullu, with winding roads, dense forests, and gushing rivers.
How to Reach Jibhi Waterfall
To get there, first reach Aut, the nearest town, well-connected by road. From Aut, a short drive through Banjar Valley takes you to Jibhi village. The last leg involves a pleasant trek.
Trekking to Jibhi Waterfall
Best Time for Trekking
Trek during summer and autumn for pleasant weather and accessible trails. April to October is ideal when the valley blooms with vibrant flowers.
Difficulty Level
Trek is moderately complex, suitable for beginners and experienced trekkers. Wear sturdy footwear, and carry water and snacks.
Timings and Entry Fees
Accessible from dawn to dusk, Jibhi Waterfall charges no entry fees, making it affordable for everyone.
Exploring Nearby Attractions
Serolsar Lake
Don't miss nearby Serolsar Lake, surrounded by forests and crystal-clear water, perfect for meditation.
Chaini Kothi
Visit Chaini Kothi, a traditional village with unique architecture and ancient temples.
The Serene Beauty of Jibhi Valley
Jibhi Valley enchants with lush meadows, cascading waterfalls, and snow-capped peaks, a visual delight for nature enthusiasts.
What Makes Jibhi Waterfall Special
Unexplored charm sets Jibhi apart, untouched landscapes, no massive crowds, ideal for solitude and a deeper connection with nature. Disconnect from city life and embrace the calming embrace of nature; the sound of cascading water, chirping birds, and rustling leaves soothe the soul. Savor Himachali cuisine, from momos to thukpa, flavors that leave your taste buds longing for more.
In Himachal Pradesh's Banjar Valley lies the enchanting Jibhi Waterfall, an oasis of tranquility and natural beauty. With picturesque surroundings, moderate trekking trails, and a serene atmosphere, it beckons travelers to embrace the joy of exploration and immerse themselves in the splendor of the Himalayas.
Quick FAQs
Is the trek to Jibhi Waterfall suitable for beginners?
Yes, the trek is moderately challenging and suitable for beginners and experienced trekkers.
What is the best time to visit Jibhi Waterfall?
The best time is from April to October, with pleasant weather and a blooming valley.
Are there any guides available for the trek?
Yes, local guides are available to assist and provide valuable insights.
Can I swim in the Jibhi Waterfall pool?
Swimming is not recommended due to strong currents and safety concerns.
Is photography allowed near the waterfall?
Yes, photography is allowed, offering ample opportunities for stunning shots.