One of India's famous flower shows, the Bangalore Lalbhag Flower Show, is wrapped after a splendid show of 12 days long. This Bi-annual event, which happens on Republic Day and Independence Day, gets arranged greatly by the horticulture department of Karnataka.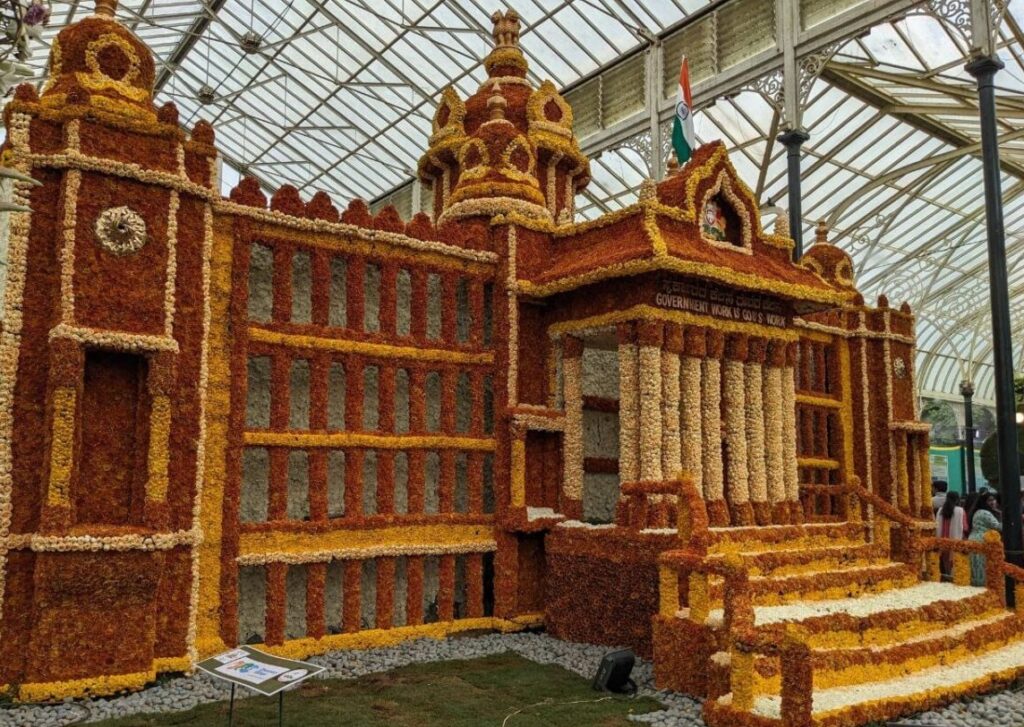 On Independence Day 2023, Lalbhag Flowe Show was held from 4th August to 16th August 2023. And not to mention, this year's theme was one of the best. It was a tribute to Sri Kengal Hanumanthaiah, the 2nd CM of Karnataka. And he had a major contribution to the construction of Vidhana Soudha.
Theme Of Lalbhag Flower Show 2023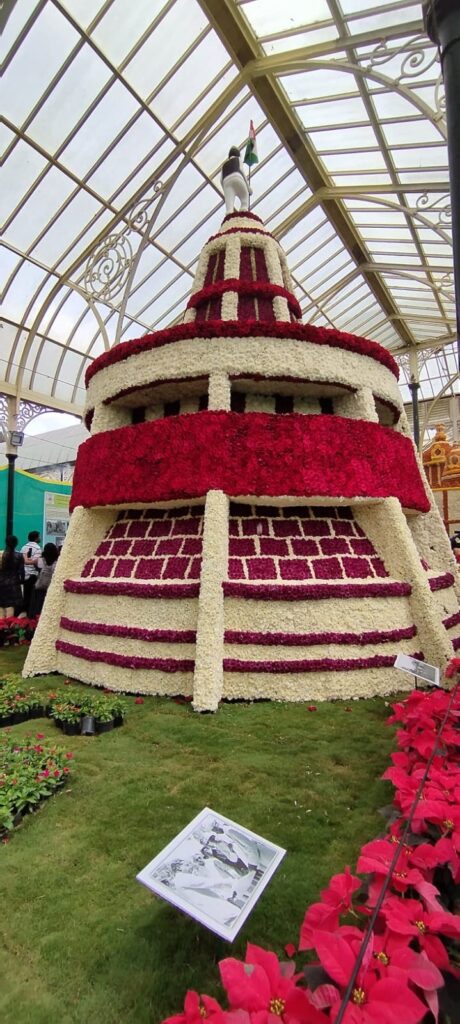 This year's theme was Vidhana Soudha & Kengal Hanumathaiah. A beautiful Vidhana Soudhaflower replica is showcased in the flower show, which is built by using 30 lakh flowers. This Vidhana Soudha made of flowers was the main attraction of the flower show. Along with that, a statue of Kengal Hanumathaiah is installed in the Independence Day flower show at Lalbhag.
A thread work of Kengal Hanumathaiah, also at the flower show, is commendable. Along with Vidhana Soudha, a flower replica of Shivapura is also displayed. Many of you might know about the historical event that happened at Shivapura. Even before India gained Independence, Villagers did flag hoisting in Shivapura during British rule. Later many people were arrested for this event.
A feast to the eyes is the Karnataka Naksha or a Map made of flowers colored Yellow and Red. This Karnataka map gained a lot of appreciation from the visitors, which Star Suvarna Kannada Channel installed at the Lalbhag Flower Show.
Visitors and Profit of Independence Day Flower Show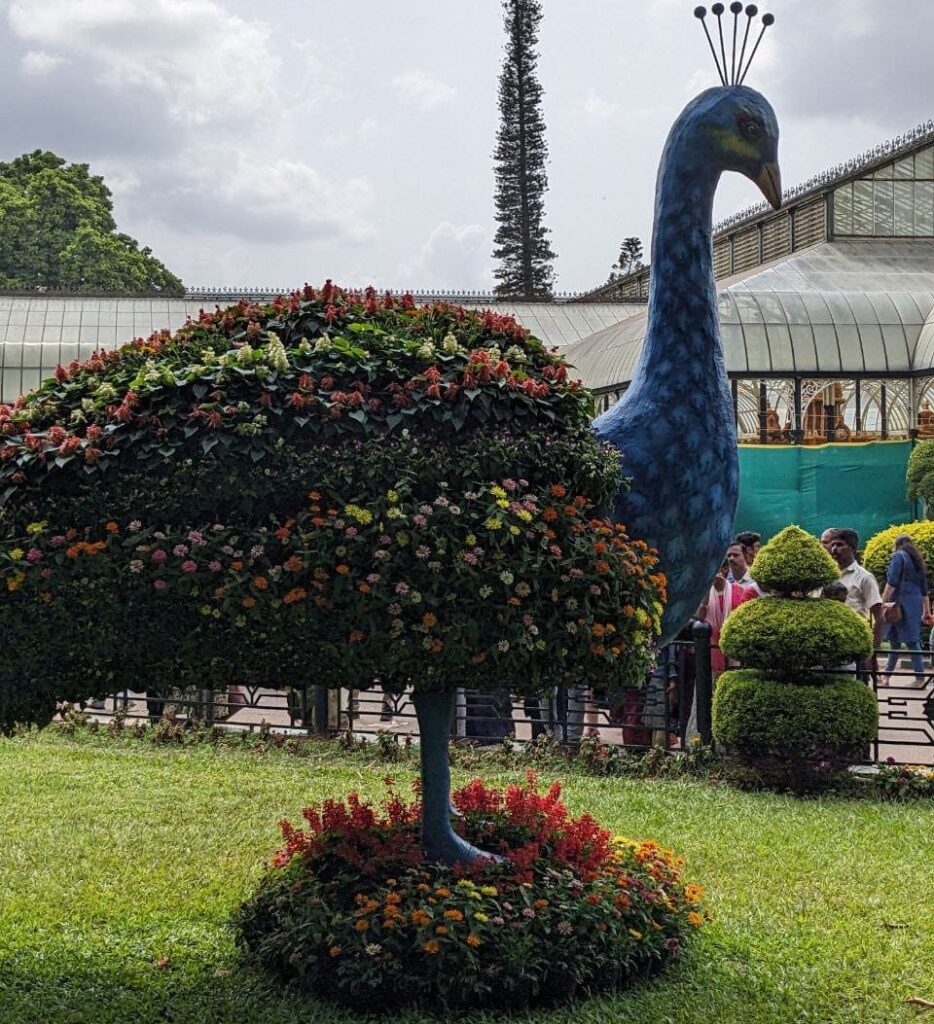 Lalbhag and Karnataka Government has reached a recorded collection and revenue of 4 Crores this year. It was 3.3 Crore during last year's flower show. As per the gate tickets data, the total number of visitors is 8.2 lakhs. With recorded visitors of 1 lakh on the weekend.
Though the number of visitors last year was more than this year's, the collection was only 3.3 Crore. It was because of the intense crowd and poor management of the tickets. As per the officials, this year, the planning was well structured. And also, they allowed online ticket booking for the flower show. UPI payment option was also introduced this year.