For the first time visitors, Bangkok Trip may seem like a dream destination. Infact, for me also it was a dream. As we all check for a budget travel trips, here is our coplete 6 days travel itinerary/guide for your Bangkok vacation. Day 1 to Day 6 itinerary on where to eat, what to visit, and what to eat. So here it is, Enjoy your Bangkok Stay.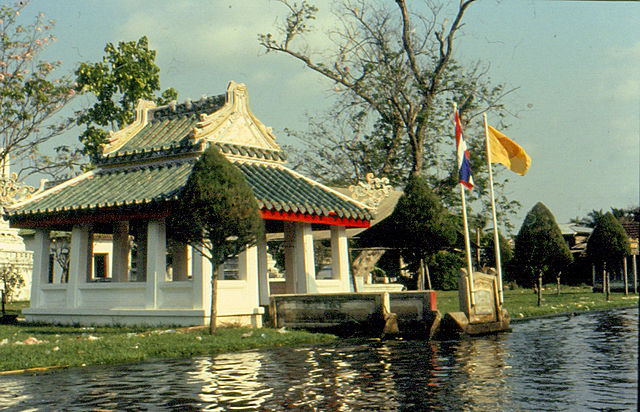 6 Days Bangkok Itinerary for Budget Travellers
Day 1: Arrival and Riverside Serenity
Morning:
Enjoy a delightful breakfast at your hotel to kick-start your Bangkok adventure.
Complete the check-in process and freshen up before heading out.
Daytime:
Explore the awe-inspiring Grand Palace and the iconic Wat Phra Kaew, home to the revered Emerald Buddha.
Savor a scrumptious lunch at Tha Tien Cafe, known for its authentic Thai flavors.
Immerse yourself in the cultural richness of Wat Pho, home to the magnificent Reclining Buddha statue.
Take a leisurely stroll through the vibrant Flower Market (Pak Khlong Talat) and soak in the bustling atmosphere.
Unwind and enjoy panoramic views of the Chao Phraya River at Sala Rattanakosin's rooftop bar.
Nighttime:
Indulge in a delectable dinner at Supanniga Eating Room, known for its traditional Thai dishes with a modern twist.
Embark on an enchanting evening at Asiatique The Riverfront, a riverside open-air mall offering shopping, dining, and entertainment.
Day 2: Cultural Immersement in Old Bangkok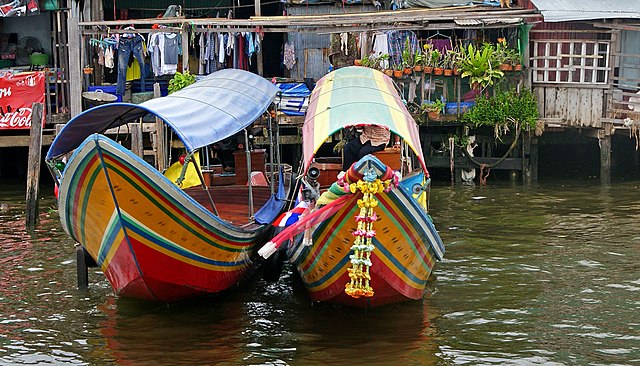 Daytime:
Embark on a fascinating longtail boat ride along Bangkok's historic canals (klongs), exploring the city's hidden gems.
Delve into Thai art and culture with a visit to the Jim Thompson House, a unique museum showcasing traditional Thai architecture and artifacts.
Relish a flavorsome lunch at Baan Phadthai, renowned for its mouthwatering pad thai and local delicacies.
Nighttime:
Dine in the enchanting garden atmosphere of Cabbages & Condoms, where Thai cuisine meets artistic decor.
Experience the lively energy of Khao San Road, a bustling hub of nightlife, street food, and vibrant markets.
Day 3: Nature and Relaxation
Daytime:
Discover serenity in the heart of the city at Lumphini Park, where you can enjoy morning yoga sessions, leisurely walks, and green surroundings.
Recharge with a satisfying lunch at Vertigo Grill and Moon Bar, offering breathtaking views of the city skyline.
Indulge in a rejuvenating spa and massage experience at Health Land Spa & Massage.
Nighttime:
Delight in a delightful dinner at Taling Pling, known for its diverse menu of Thai comfort food.
Immerse yourself in Thai culture with a traditional dance performance at Aksra Theatre.
Day 4: Day Trip to Ayutthaya
Daytime:
Embark on a journey to the ancient city of Ayutthaya, a UNESCO World Heritage Site, known for its historical ruins and temples.
Enjoy a flavorful lunch at Baan Kung Kang De Original, offering authentic Thai cuisine in a serene setting.
Explore the vibrant Ayutthaya Floating Market, where you can immerse yourself in local culture and flavors.
Return to Bangkok, taking in the picturesque views along the way.
Nighttime:
Experience the famous Thip Samai Pad Thai, renowned for serving delicious and authentic pad thai dishes.
Enjoy a leisurely evening walk along the Chao Phraya River, taking in the city's illuminated landmarks.
Day 5: Modern Bangkok and Shopping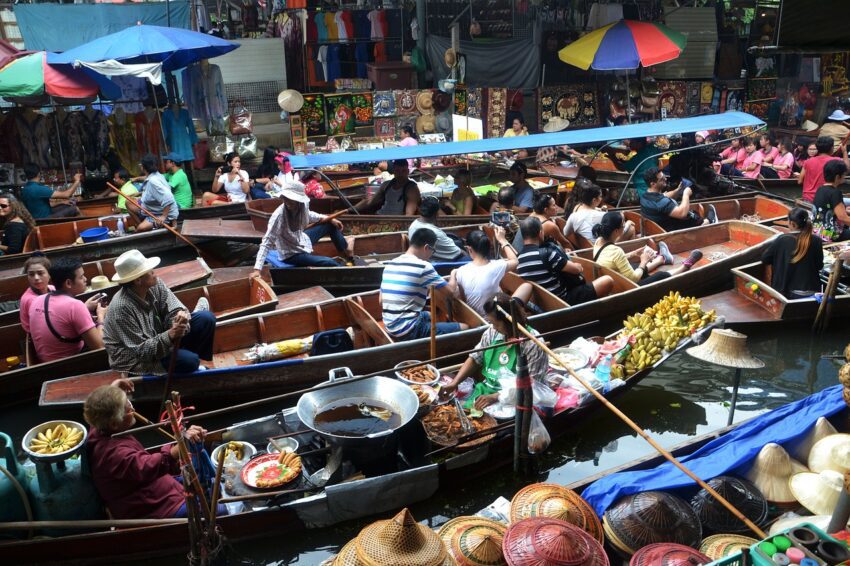 Daytime:
Dive into the vibrant atmosphere of Chatuchak Weekend Market, a treasure trove of unique finds, local handicrafts, and street food.
Treat yourself to a flavorful lunch at Or Tor Kor Market, where fresh and colorful produce takes center stage.
Discover the innovative Terminal 21 shopping mall, featuring a global market theme across its multiple levels.
Nighttime:
Savor a delectable dinner at Côte Gourmet Bangkok, known for its French-inspired cuisine and charming ambiance.
Elevate your evening at a rooftop bar like Octave Rooftop Lounge & Bar, offering breathtaking panoramic views of the city.
Day 6: Farewell and Artistic Flair
Daytime:
Immerse yourself in Bangkok's vibrant art scene with a visit to the Bangkok Art and Culture Center, showcasing contemporary Thai art and exhibitions.
Indulge in a flavorful lunch at Somtum Der, a renowned restaurant offering authentic Isaan cuisine.
Nighttime:
Conclude your Bangkok adventure with a final dinner at Sirocco, the world's highest al fresco restaurant, offering unparalleled city views.
Enjoy live music and entertainment at Saxophone Pub and Restaurant, a popular spot for a lively evening.
Accommodation: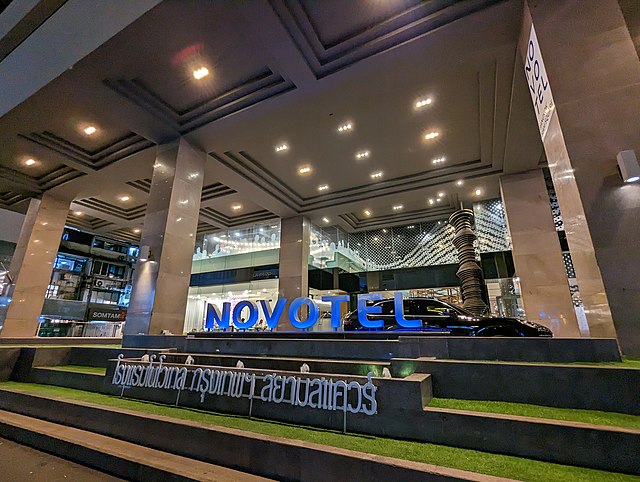 For a stylish and comfortable stay within your budget, consider Novotel Bangkok on Siam Square or Hotel Muse Bangkok Langsuan.
Note: Please ensure to make reservations in advance for attractions, activities, and dining. Keep track of your expenses to stay within your $1000 budget. Have a memorable and enriching trip to Bangkok with this 6 Days Bangkok Itinerary!