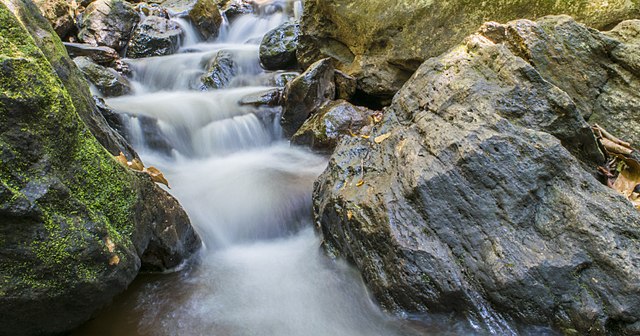 Nestled in the East Godavari district of Andhra Pradesh, Maredumilli Waterfalls is a breathtaking escape for nature lovers and adventure seekers alike. Surrounded by rolling plains, evergreen woods, and abundant wildlife. This region boasts one of the country's most prestigious eco-tourism initiatives.
Maredumilli Waterfalls is a haven that allows you to disconnect from the urban hustle and monotony of daily life. Dense forests greet you with their earthy aroma, while vibrant flora and fauna create a tapestry of colors. The cascading waterfalls gracefully flow down the mountains, offering a mesmerizing sight. This serene location also offers thrilling campsites that beckon you to explore further.
Interesting Facts
While at Maredumilli Waterfalls, prepare to be amazed by some extraordinary sights not found elsewhere. At the top of the list is the Nandanavanam Ethno Medical Awareness Center, renowned for its vast collection of medicinal plants. With more than 100 medicinal plants and herbs, both native and imported, you'll be fascinated by their outstanding healing properties.
Activities to Enjoy
Sightseeing

: Immerse yourself in nature's grandeur, where tigers, bison, panthers, and exotic birds roam freely amidst the lush flora, including pine trees and golden bamboo.

Picnicking

: Spend a leisurely day picnicking amid the natural beauty, a perfect way to unwind and create cherished memories.

Camping

: Embrace the enchanting wilderness by spending a night amidst Maredumilli's deep woodlands, where history and mythology add a touch of magic.
Reaching Maredumilli Waterfalls
By Road

: Accessible via the Bhadrachalam Road, Maredumilli Waterfalls is well-connected by public and private bus services.

By Rail

: The nearest railway station is Rajahmundry, from where you can easily reach Maredumilli by bus or taxi.

By Air

: Rajahmundry Airport, about 85 miles away, offers convenient access to Maredumilli. Book a taxi or take a bus to Bhadrachalam.
Attractions Near

Maredumilli Waterfalls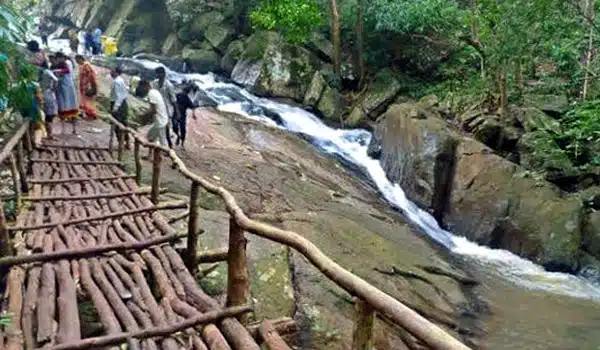 Let's explore some nearby places that add to the allure of Maredumilli.
Jalatharangini Waterfalls
Located amidst rainforests and surrounded by boulders, Jalatharangini Waterfalls is a true wildlife lover's delight. The multi-tiered waterfall comes alive during the monsoon, offering a spectacular sight and inviting visitors to bathe beneath its crystal-clear waters. The lush green surroundings create a serene atmosphere, making it a perfect spot to unwind and connect with nature.
Manyam Viewpoint
For those seeking panoramic vistas of the verdant hills and dense forests, Manyam Viewpoint is a must-visit destination. From this vantage point, capture breathtaking photographs with the lush landscape as your backdrop. As the cool breeze caresses your skin and the natural beauty unfolds before your eyes, you'll feel an overwhelming sense of tranquility and awe.
Sokuleru Vagu Viewpoint
Offering a unique perspective of Sokuleru Vagu, a meandering stream flowing through dense forests and gentle slopes of the Eastern Ghats, this viewpoint is a treat for nature enthusiasts and photography enthusiasts alike. The tourism agency has thoughtfully developed a platform for visitors to enjoy unobstructed views and capture the essence of this mesmerizing landscape.
Bhupathipalem Reservoir
A medium-sized irrigation project constructed on the Seethapalli Vagu, Bhupathipalem Reservoir enchants visitors with its serene waters and lush greenery. Seeing evergreen and pine trees lining the reservoir's banks adds to the charm. You might even spot a small island with trees underwater, making it a unique sight.
Bhadrachalam
For a spiritual experience, head to Bhadrachalam, a pilgrimage town on the banks of the Godavari River. Home to the renowned Sri Rama Temple, constructed in the 17th century; this place holds immense religious significance. The majestic architecture and spiritual aura make it a top tourist destination near Maredumilli.
Polluru Waterfalls
This beautiful waterfall cascades in multiple streams, creating a soothing symphony of water. During the monsoon, the falls are in full glory, inviting visitors to take a refreshing dip in the clear waters. Surrounding forests offer hiking opportunities, making it an excellent choice for adventure seekers.
Rajahmundry
As one of the oldest settlements in the Indian subcontinent, Rajahmundry boasts a rich historical heritage. Once part of the Madras Presidency, this city offers a blend of cultural and architectural wonders. Explore its heritage sites, museums, and vibrant markets to experience the essence of Andhra Pradesh.
Gudisa Hill Station
Embark on a scenic drive from Maredumilli to Gudisa, where woodlands and charming water sources line both sides. The road offers smooth riding, allowing you to immerse yourself in nature's beauty as you approach Gudisa Hill Ghat Road. The journey itself becomes an unforgettable experience.
As you explore the nearby places of Maredumilli Waterfalls, remember to take your time and relish every moment in nature's embrace. These destinations add depth and richness to your visit, making it a holistic experience that connects you with the natural wonders of Andhra Pradesh. So, embrace the adventure, cherish the tranquility, and create memories that will last a lifetime.
Best Time to Visit
The ideal time to visit Maredumilli Waterfalls is from October to March, with the peak season from November to January.
Travel Tips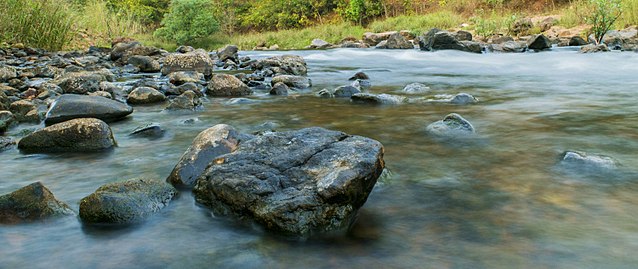 Wear appropriate footwear like hiking boots for better traction and support.

Carry a bag to dispose of wrappers and leftovers responsibly.

Stay hydrated, especially on hot days, and be mindful of rough terrain and river crossings.

Use a trekking pole to enhance stability on rocky paths.
What is Maredumilli famous for?
Maredumilli is famous for its breathtaking waterfalls, dense forests, and abundant wildlife. It is a haven for nature lovers, adventurers, and those seeking an escape from urban life.
What is the best time to visit Maredumilli?
The best time to visit Maredumilli is from October to March, with the peak season from November to January. The weather is pleasant during this time, and the waterfalls are full of glory after the monsoon rains.
How far are Jalatharangini Waterfalls from Maredumilli?
Jalatharangini Waterfalls is located near Maredumilli, about 7 KM distance.
What time does Maredumilli open?
Maredumilli is a natural destination that remains open from 10:00 AM to 5:00 PM due to the forest area.
What is the entry fee for Maredumilli?
Some visitors say they collect Rs. 50 while entering; however no proper updates about the same.