MG Road Bangalore is a name that resonates with energy, allure, and pulsating life. The street becomes more alive as the sun dawns. And today, we are delighted to unveil the captivating essence of MG Road, Bangalore, and guide you through its multifaceted wonders. Prepare yourself for a virtual journey filled with enchanting tales of footfall, attractions, vibrant ambiance, delightful gastronomy, and a rich cultural tapestry.
Welcome to MG Road, which proudly secures its position among India's top 30 high streets. This prestigious ranking is no coincidence; it is a testament to the street's thriving spirit, unparalleled charm, and captivating offerings. Footfall, attractiveness, and vibrancy are the pillars that elevate MG Road to its well-deserved status.
History in the Heart of MG Road Bangalore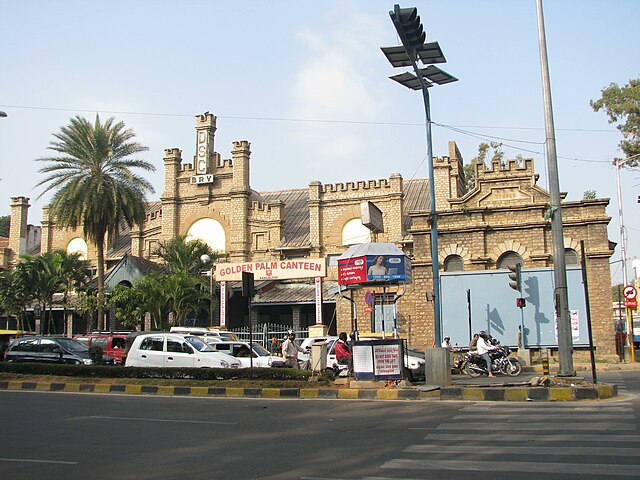 Steeped in history, MG Road narrates tales of urban development and transformation that have shaped Bangalore's vibrant identity. From its pre-independence era as South Parade to its renaming as Mahatma Gandhi Road on February 26, 1948, this street has played a pivotal role in the city's narrative. Today, MG Road effortlessly marries the old-world charm of timeless structures with the modernity reflected in its gleaming glass buildings.
MG Road casts a magnetic spell, attracting tourists and locals from all corners. Its magnetic allure lies not only in its commercial and entertainment offerings but also in the vibrant tapestry of cultural experiences it offers. The street pulsates with life, and the influx of visitors is a testament to its significance as a key economic and cultural hub in Bangalore.
A Wonderland of Commercial and Entertainment Marvels
Gastronomic Delights
As you explore the vibrant tapestry of MG Road Bangalore, the aroma of tantalizing delicacies beckons you to experience a culinary extravaganza. Delight in the delectable offerings of the myriad of cafes and restaurants that line the street. Here are some of the must-visit restaurants on MG Road Bangalore:
Tandoor: Indulge in fine North Indian cuisine at Tandoor, where traditional flavors blend with contemporary culinary techniques.
Indian Kitchen: Experience a gastronomic journey through the diverse flavors of India at Indian Kitchen, offering a menu that showcases the country's culinary heritage.
Anupam's Coast II Coast: Savor exquisite seafood delicacies at Anupam's Coast II Coast, where coastal flavors transport you to the shores of the Indian coastline.
Architectural Haven
MG Road proudly showcases several landmark buildings that have witnessed the passage of time and the evolution of Bangalore's urban landscape. Among them, Mayo Hall stands tall, a symbol of the city's rich history. Trinity Church, another architectural gem, emanates an air of grace and tranquility, providing solace to both locals and visitors.
Nightlife Extravaganza
As the sun sets on MG Road, the street transforms into a realm of vivacious nightlife. Revelers seeking an unforgettable evening of drinks, dancing, and merriment flock to this bustling locale. MG Road is adorned with an array of high-end pubs, where the party never stops. Here are some of the popular pubs on MG Road:
Arbor Brewing Company
Church Street Social
High Ultra Lounge
City Bar
Wyt
Ice – Bar & Teppanyaki
No Limmits Lounge & Club
Peco's Pub
Fusion Lounge
The 13th Floor
Sphaira Lounge Bar
Hotels on MG Road
MG Road extends its hospitality by offering a range of exquisite hotels that ensure a memorable stay in Bangalore. Whether you're visiting for business or leisure, these guest-friendly lodging options guarantee comfort and convenience. Here are some of the popular hotels on MG Road:
i145 Hotel
Woodlands
The Gateway Hotel Residency Road
My Fortune
Vivanta by Taj
The Park
The Chancery Hotel
Octave Suites
Shop At MG Road – Street Shopping Or Malls?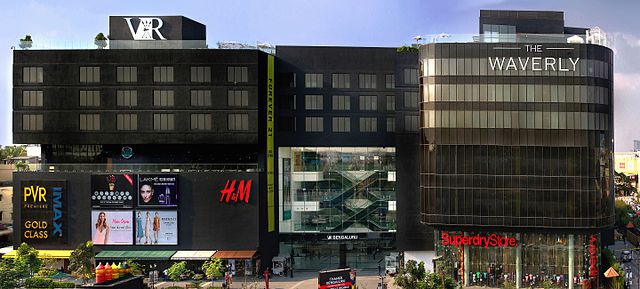 MG Road is a realm where commerce and entertainment intertwine harmoniously, creating an atmosphere brimming with excitement. Embark on a shopping spree like no other, as the street boasts numerous shops that cater to diverse tastes and preferences. Here are some of the must-visit stores on MG Road:
Commercial Street: Located a short distance away from MG Road, Commercial Street is a retail haven offering a wide variety of goods. From street steals to branded products, you'll find everything from ethnic and fusion fashion to accessories, footwear, jewelry, antiques, handlooms, and toys.
Hit Up These Malls For Your Retail Therapy Instead
If the weather doesn't cooperate for street shopping, don't worry! MG Road offers an array of malls where you can seek refuge from the rain and still enjoy a fulfilling retail therapy experience. These malls go beyond shopping and provide a diverse range of options for dining, entertainment, and more. Perfect for a day out or even a weekend mall-hopping activity. Here are five malls in the MG Road area that you shouldn't miss:
Garuda Mall
Situated on Magrath Road, Garuda Mall is a go-to destination for shopping, dining, and entertainment. You'll find a plethora of clothing options from brands like Levi's, Fabindia, Forever 21, La Senza, and Raymond. Explore footwear brands like Nike, Soles, Call It Spring, and Metro, or indulge in beauty products at The Body Shop. When hunger strikes, satisfy your cravings at Kobe Sizzlers, Jimis, Pend Balluchi, KFC, Burger King, Shiv Sagar, Gelato Italiano, or the exciting food court. Catch a movie at the Inox theaters, enjoy bowling at Amoeba, or relax at the funky new restaurant, Street Mama, on the top floor.
Central Mall
Located just off MG Road, Central Mall offers a unique open-plan layout that allows for seamless browsing across stores. With over 1000 fashion and accessory brands, you can explore a diverse range of options. Look out for exciting offers and discounts, especially during weekends and festive seasons. The mall also houses an entire floor dedicated to Home Town, featuring home decor and furniture. Additionally, you'll find sunglasses, perfumes, and watches from luxurious brands like Prada, Gucci, Armani, and Versace.
5th Avenue Mall
Touted as Bangalore's first mall, 5th Avenue Mall has a nostalgic charm with its old-style roof and escalators. As you enter, indulge your taste buds with snacks from Snow Gola, Anand Chaats, Frankie, or Ice Cream Dream. The most famous outlet in the mall is the Supermarket, where you can find everything from perfumes, shampoos, and makeup to imported food and delightful treats like Sourpunks, Ice Breakers, and Twisties. You'll also find a fancy fruit store, Zaveri Bro for jewelry, Wise Guy for t-shirts, and several handicrafts and ethnic wear stores. Don't forget to check out the salon for both men and women.
UB City
Prepare to be enchanted by UB City, India's first luxury mall. This opulent destination is a haven for posh and classy experiences, although it comes with a higher price tag. Take in the beauty and sophistication of high-end stores such as Louis Vuitton, Burberry, Paul Smith, L'Occitane, and Canali. The open-air food court is an ideal spot to spend a leisurely Sunday afternoon, with culinary delights from Cafe Mangii, Caperberry, Sanchez, Fava, Farzi Cafe, Shiros, and more. Art enthusiasts can explore the fancy Sublime Galleria, while fashionistas can shop for Diesel and Emporio Armani.
1MG Mall
Located in Ulsoor, 1MG-Lido Mall offers a myriad of options for shopping, dining, and entertainment. Browse through Da Milano's luxurious Italian leather accessories, explore Promod's collection of women's wear, or find trendy clothes at Marks & Spencer and H&M. Makeup enthusiasts can visit MAC, while sports lovers can check out Nike. Indulge in fine dining experiences at Yauatcha, Fort Kochi, The Tao Terraces, and Cafe Felix. Discover classy home decor pieces and furnishings at The Bombay Store and Pure Home + Living. For a dose of entertainment, head to Smaaash, a sports-themed entertainment space with a lounge area and bar. Don't forget to explore the mind-blowing grocery shopping experience at Foodhall on the topmost floor.
These malls on MG Road provide an excellent alternative to street shopping when the rain starts pouring. Enjoy a day of retail therapy, explore enticing dining options, and immerse yourself in the vibrant atmosphere of these malls.
How to Reach MG Road and MG Road Metro Station
Reaching MG Road is a breeze, offering various convenient transportation options. Hire an auto-rickshaw, take a bus, or opt for a taxi to reach your destination. The nearest bus stations to MG Road include Mayo Hall Bus Station, Brigade Road Junction Bus Station, Electric B Station (M G Road) Bus Station, D Souza Circle Bus Station, and St Patrick Church Bus Station. For those who prefer the metro, MG Road, Trinity Metro stations are easily accessible.