Kodaikanal is a renowned honeymoon destination in the Indian state of Tamil Nadu. Kodaikanal is a famous tourist destination due to its proximity to several lakes and other well-known places, along with Ooty. This is an ideal holiday destination because of the great Kodaikanal weather, well-kept cliffs coated in mist, and waterfalls. Kodaikanal means "gift of the trees" in Tamil.
This 7200-foot-above-sea-level highland station has everything you might want. Kodaikanal is a hill station located 7200 feet above sea level in the undulating Palani Hills. Kodaikanal is a hill station where you may escape the city and reconnect with nature by riding, hiking, or walking through the town's deep woods.
Best Kodaikanal Tourist Places To Visit:
Famous Kodaikanal Lake:
The biggest attraction of Kodaikanal is Kodai Lake, which is generally the first spot travelers visit. A stunning artificial water feature surrounded by lovely foliage is one of the gorgeous vistas in Tamil Nadu. Many people see here yearly for natural beauty, but that's not all.
Kodaikanal Lake is a crowded site, which is understandable given the abundance of high-end entertainment options. It's no secret that boating is one of the most popular activities in the area. You may hire a boat if you wish to enjoy Kodaikanal lake's tranquil waters. You'll feel refreshed and re-energized as you gaze at the gorgeous countryside. You might also wander around the lake and take in the sights.
Coaker's Walk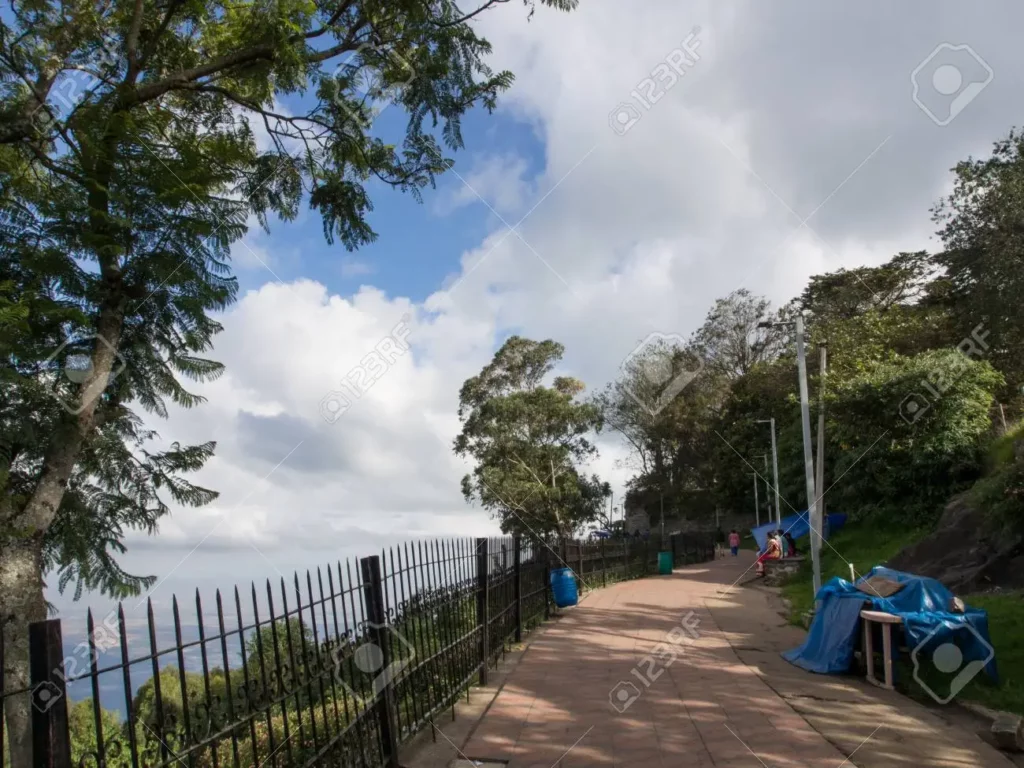 Some people refer to Kodaikanal as "the Princess of Hill Stations," If you visit, you'll understand why, thanks to Coaker's Walk. This almost one-kilometer-long trail constructed on the side of a mountain has become quite famous due to its breathtaking views of the surrounding region. Going for a stroll in the mountains to breathe fresh air and gaze at the gorgeous landscape is a great way to clear your thoughts and put your concerns behind you. A bike trip is another enjoyable way to get to know your neighborhood.
The Pine Forest
The Pine Forest, located southwest of Kodaikanal, is one of the most popular destinations. It is an essential element of the town's heritage since it displays the lovely natural surroundings that have been preserved. Mr. Bryant's efforts made pine woodlands feasible. Mr. Bryant advocated for the expansion of pine plantations in 1906 to produce more lumber. Even though the woods seem grey due to dead leaves and cones, the sight of countless pine trees welcoming you to their world is a natural marvel. Mushrooms, sometimes known as "magic mushrooms," grow abundantly in woodlands. There have been rumors that these mushrooms might cause individuals to hallucinate, which has increased their popularity.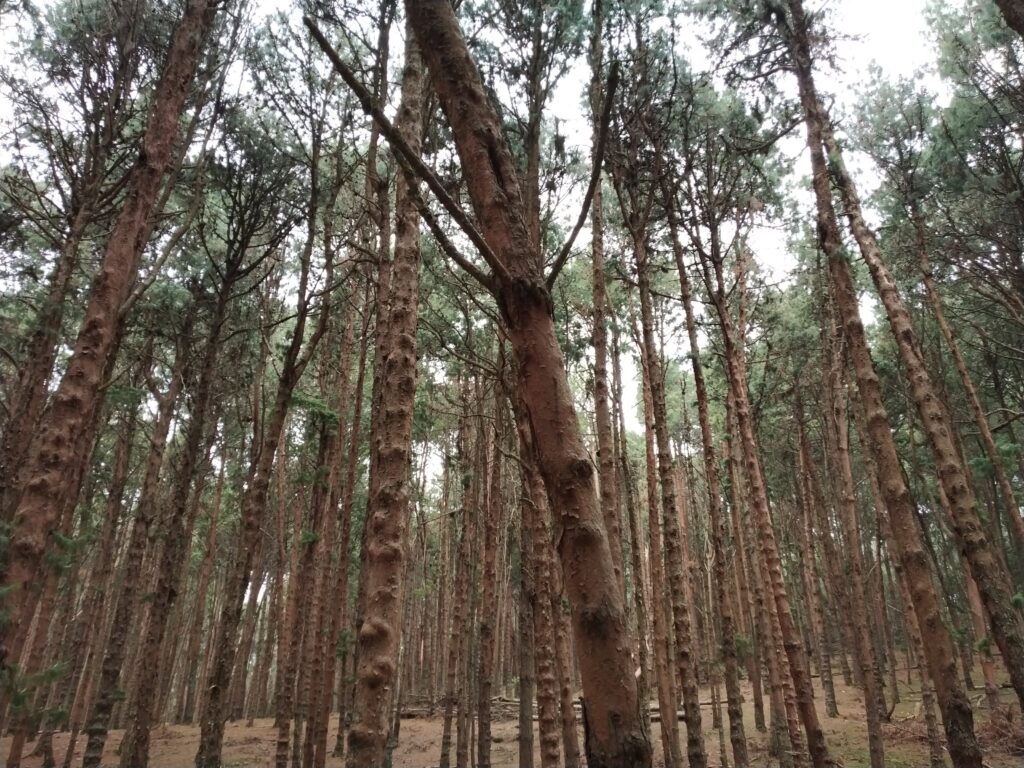 The Pine Forest is a magnificent natural area ideal for long walks and relaxation. Taking a break in the gorgeous forest is both enjoyable and beneficial. The Pine Forest has become one of the most popular tourist sites due to its beautiful setting. There are activities such as horseback riding, hiking, and photographing nature. Getting permission from the proper individuals to spend the night in the woods improves the camping experience significantly. So, if you want to get away from the hustle and bustle of daily life and relax for a time, this is the place to be.
Guna Cave, commonly known as the Devil's Kitchen
Kodaikanal is home to the massive Pillar Rocks and the equally magnificent Guna Caves, sometimes known as the Devil's Kitchen. A Tamil movie, "Guna," shot in the early 1990s, popularised the location. Otherwise, just a few hikers ventured there before. There have been more hikers in the region since then. Many people visit Kodaikanal every day since the caverns are one of the most famous attractions. However, during some seasons, only those who can see from a safe distance are permitted to enter the caverns due to safety considerations.
The peculiar rock formations that resulted from soil erosion from cliffs gave rise to the Guna caves. There are several dark chambers between the rocks where bats live, where the term "Devil's Kitchen" is thought to have come from. On a sunny day, tourists can see the stunning valleys and Pillar Rocks. For the safety of visitors, numerous deeper cave parts have been closed.
Chettiar park
Chettiar park, built on a hillside three kilometers from the Kodaikanal bus stop, is one of the most captivating parks because it is home to numerous rare plant species. It's a small park run by the Kodaikanal Township that provides visitors with a pleasant and relaxing atmosphere. With beautiful scenery and a rich green canopy overhead, this location is worth visiting with your loved ones.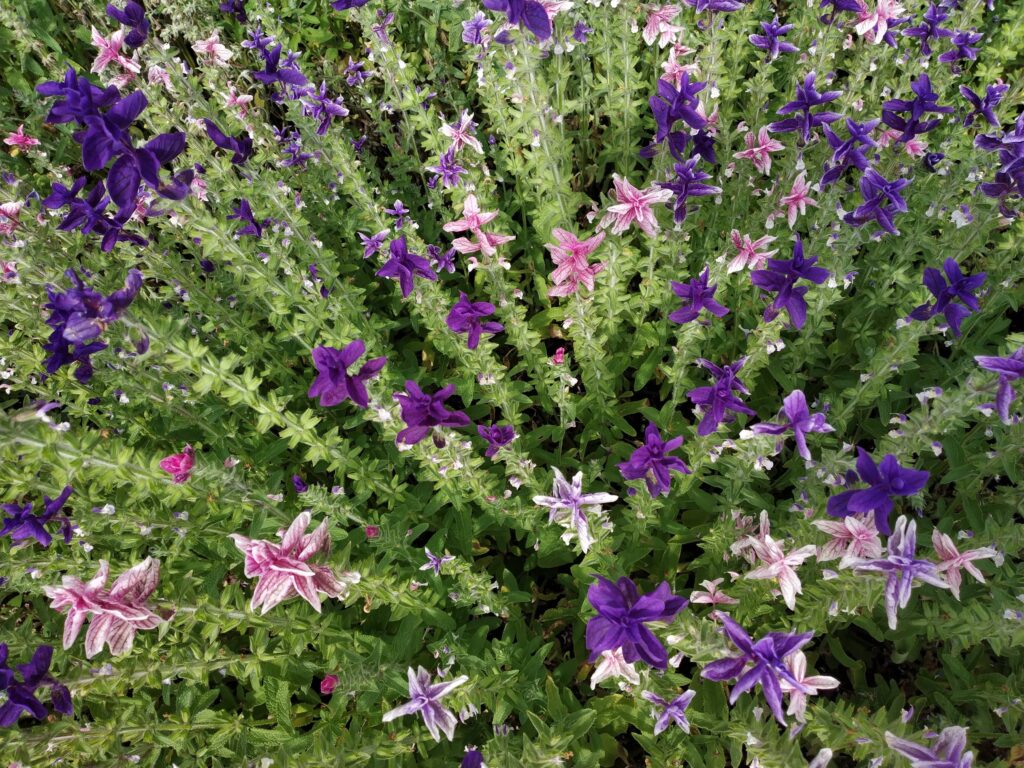 There are many lovely flowering plants in the garden, but the Kurinji Flowers, which bloom just once every 12 years and give the area a characteristic purple haze, are the major draw. The park has also served as a notable shooting location for numerous commercials, which explains the beauty of Chettiar Park. The walks nearby and the variously shaped shrubs will also make you happy. The diversified garden has a commanding area where you can admire its beauty. It is a location that can be visited during the summer.
Bryant Park
Bryant Park is only one area in Kodaikanal that contributes to its tranquil atmosphere. The park is located on Kodai Lake's east shore. It is a secure haven for a wide range of plants and bushes. They may create various blooming plants, hybrids, and grafts. You will quickly get to the park if you stroll down the Coakers trail. Families often gather in gardens, where parents may bring picnics and their children can play on the grass. Because the park is a showplace, it is a fantastic place for anybody who wishes to learn about ornamental gardening.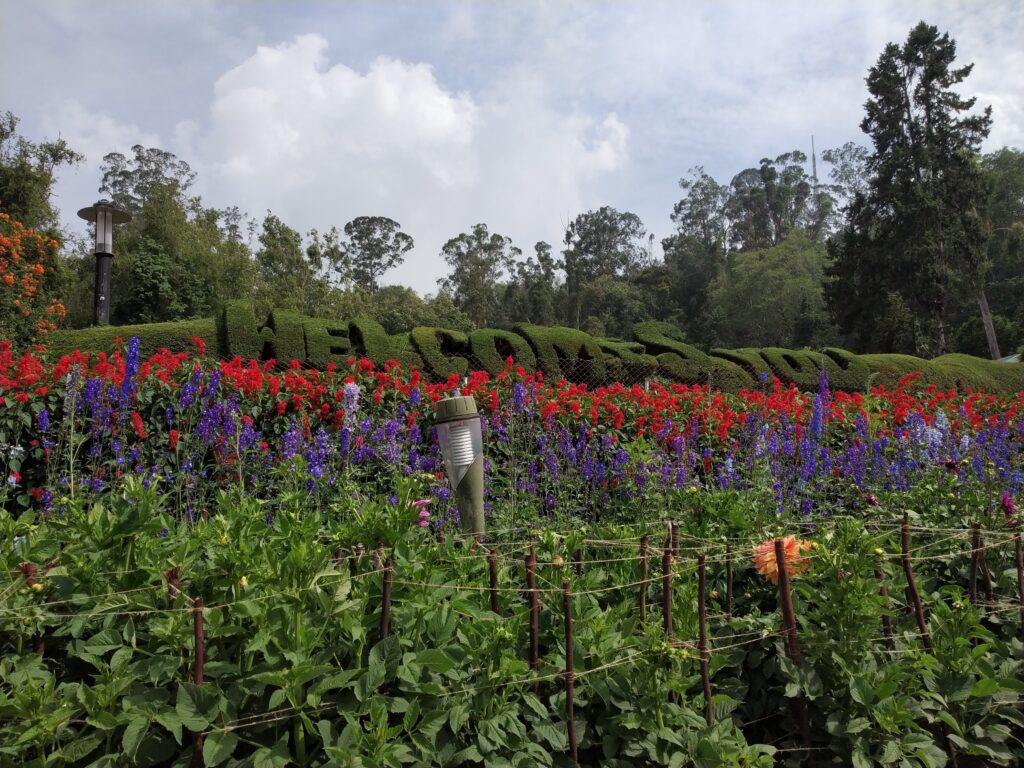 The park attracts both locals and visitors due to its abundance of activities. The "exotic rose garden" section of the park is particularly proud of the uncommon and distinctive roses that thrive there. There is also a greenhouse that houses healthy plants from all around the globe. Every year, a horticulture exhibition is conducted in the park, bringing together those interested in gardening and related subjects. Green roses were the primary reason people came from all across the nation to the fair in 2017. Bryant Park, according to many, is a significant reason why Kodaikanal is one of the calmest areas in India.
Dolphin's nose
The location is known as the Dolphin's nose viewpoint because it resembles the Dolphin's nose. It protrudes from the side of a mountain and provides a spectacular view of its surroundings—about 6 kilometers from Kodaikanal's center. It's the type of location you can't stop thinking about. The mist enhances the beauty and grandeur of the landscape as if it were a curtain.
The stunning natural terrain makes getting there a destination in and of itself. It takes trekking of around 3 km through the Palani Hills range of rocks and pine trees. One can explore the nearby small village and waterfalls on the way to Dolphin's Nose point. Overall, a journey to Dolphin's Nose in the Hills is a half-day excursion for a refreshing morning or evening. Many fruit juice and snack vendors are on the way for tourist refreshments.
Poombarai Village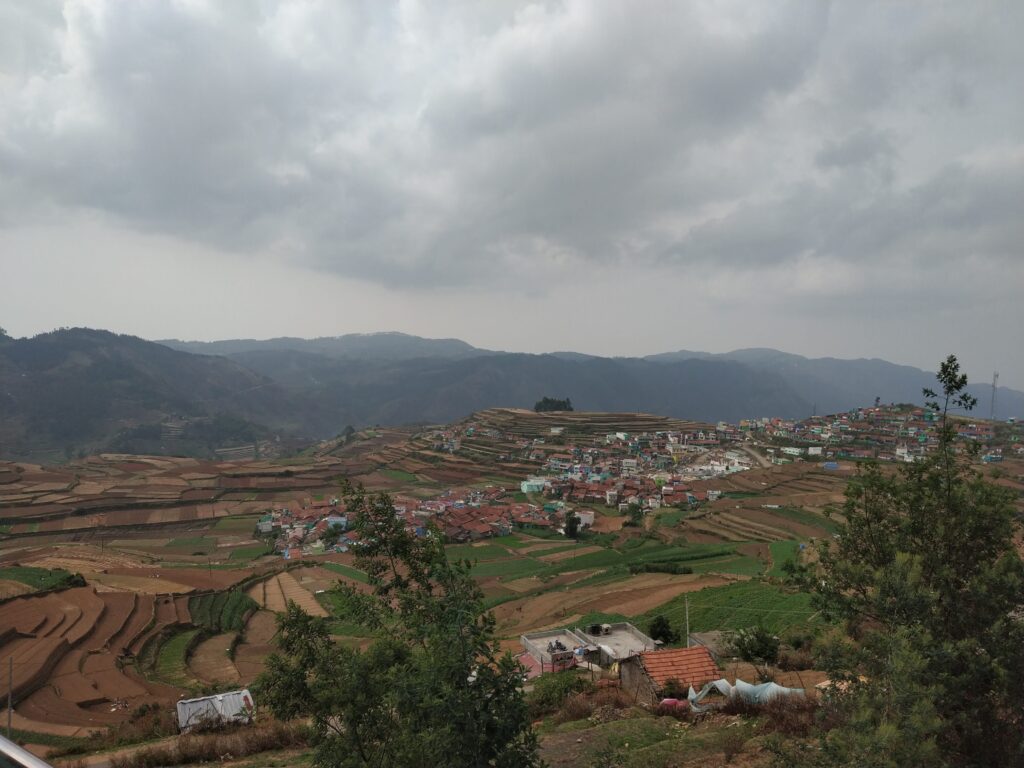 Even though Poombarai is a little village, garlic is famous all over the globe. The undulating fields, lush trees, and plants that conceal it make it difficult to see. At 1,920 meters, it offers a breathtaking view of the Palani Hills and the surrounding surroundings. Looking out over the endless acres of green, you'll see colorful dwellings all over the place. Poombarai is a must-see on every Kodaikanal vacation since it is both pleasant and intriguing.
Poombarai has a history that dates back more than 3000 years. The Kuzhanthai Velappar Temple is located in the heart of this picturesque community. Tourists often visit the temple to partake in the practice of eating locally farmed beans and carrots. This peaceful village is known as Kodaikanal's Best Kept Secret. It boasts a population of under 6,000 people and a setting of gently sloping hills covered in lush vegetation.
Bear Shola Falls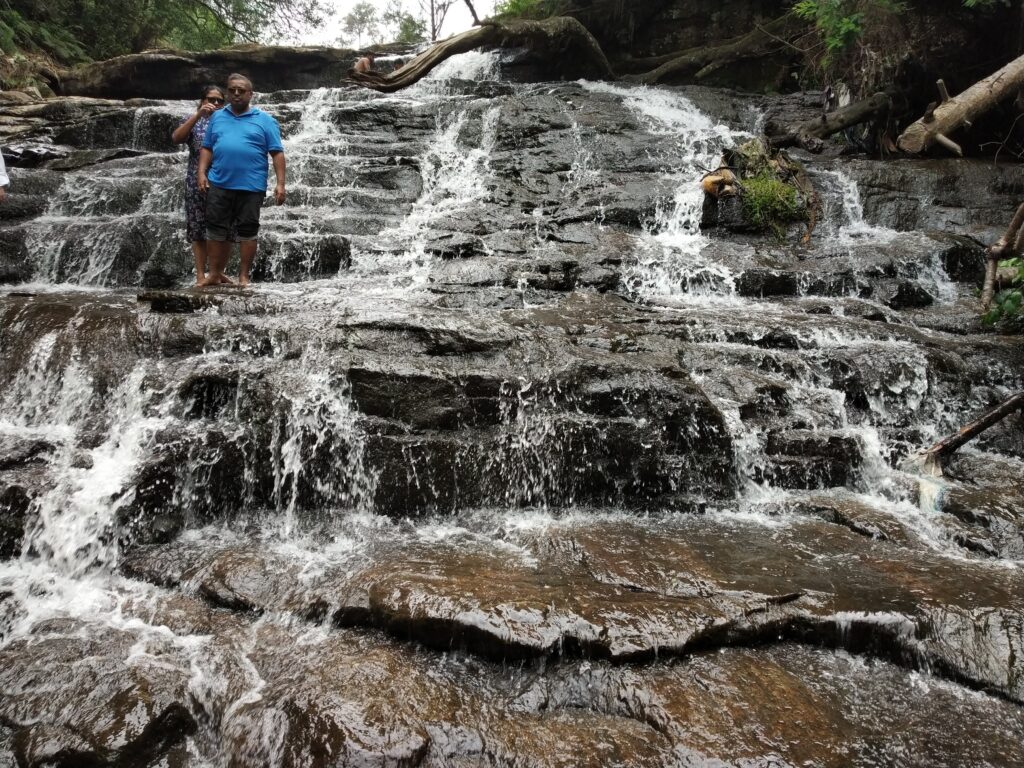 Bear Shola Falls, just a short walk from the hill station, is equally stunning. The place received its name because bears from the surrounding Shola woods bathed there. These bears frequented the landscape feature to quench their thirst. However, you do not need to be concerned about wild creatures. The only thing you need to worry about on your two- or three-day journey to Kodaikanal is whether you'll have enough time to see all there is to see. It bears repeating that this is one of the top photo locations in Kodaikanal.
Mannavanur Village:
Situated in the Dindigul district of Tamilnadu, Mannavanur village is located at 35Km away from the Kodaikanal. It's a scenic village famous for farming and animal stock. It provides a chance for nature enthusiasts to experience farm life, particularly when spotting rabbits, sheep, and other animals. This charming town is even calmer by the Mannavanur Lake. This is a halt along many of the nearby trekking routes.
A dense forest encircles this lake. Early morning is the finest time to hike up to the lake since the forest and lake are alive with barbets and woodpeckers ringing in the new day with loud calls and brown owls returning to their roosts. You may rent kayaks to go boating and picnic on the lake. It will be our pleasure to plan this experience for you, says beautiful Kodaikanal.
Silver Cascade Falls:
Even though there are other waterfalls within a short drive of Kodaikanal, Silver Cascade Falls is generally the first waterfall that visitors see. They want to jump in since this landscape feature is so gorgeous. The white water that pours over the numerous stairs of this 50-meter-high waterfall seems to be milk rather than water. The name Silver Cascade may be related to the stone's color, which resembles silver.
Because it is just a few kilometers from the well-known hill resort of Kodaikanal, it is a popular stopping point for travelers traveling from Madurai to Kodaikanal. The adequate time to photograph Silver Cascade is in July and August when the monsoon rains that feed it are at their height. Under no circumstances should you neglect to shoot some fantastic Instagram pics while you're there.
Kurinji Andavar Temple
The Kurinji Andavar Temple, sometimes known simply as the Kurinji Temple, is Kodaikanal's spiritual center. This Hindu temple is dedicated to Lord Muruga, popularly known as the "God of the Hill." The temple comes from the kurinji flowers that thrive in the neighboring hills. This flower blooms just once every 12 years. If you happen to be at Kodaikanal in May, don't miss the colorful festival at the temple. The event is always held in the month with the same name. The monument was built using classical South Indian architecture and is worth viewing even if you aren't interested in the spiritual or cultural importance of the location.
Kodaikanal Weather
Due to its subtropical climate, Kodaikanal has good weather all year long. The temperature in Kodaikanal varies from 34.5 and 22 degrees Celsius in April, which is the hottest month. Continues to be humid and hot for 2.5 to 3 months. During the winter, Kodaikanal's temperature ranges from 20 to 11 degrees Celsius, with December being the coldest month. And received rain almost every month.
| | | |
| --- | --- | --- |
| The month of The Year | Kodaikanal Temperature – Max End | Kodaikanal Temperature – Min End |
| January | 23.7 Degree Celsius | 14.5 Degree Celsius |
| February | 25.6 Degree Celsius | 15.4 Degree Celsius |
| March | 27.6 Degree Celsius | 16.7 Degree Celsius |
| April | 28.4 Degree Celsius | 18 Degree Celsius |
| May | 27.8 Degree Celsius | 18.5 Degree Celsius |
| June | 26.1 Degree Celsius | 18.2 Degree Celsius |
| July | 25.4 Degree Celsius | 17.8 Degree Celsius |
| August | 25.4 Degree Celsius | 17.4 Degree Celsius |
| September | 25.6 Degree Celsius | 16.9 Degree Celsius |
| October | 24.5 Degree Celsius | 16.8 Degree Celsius |
| November | 23 Degree Celsius | 16.3 Degree Celsius |
| December | 22.7 Degree Celsius | 15.1 Degree Celsius |
Best time to visit Kodaikanal
Because of the pleasant weather, Kodaikanal can be visited throughout the year. But it receives high rainfall during rainy seasons, which may not allow you to go on sightseeing as planned. Also, some roads become inaccessible due to the rain. Summer is the most outstanding season to visit if you want to see many things while you're there. Summer is the perfect season to visit if you want to know a lot of stuff.
If you enjoy cold winters, Kodaiknala can also be visited from November to January, as Kodaikanal temperature falls lowest during these months.
How to reach Kodaikanal?
By car
You might also drive to Kodaikanal, which could be a stunning excursion depending on your selected route. Also, please consider that the ghat parts here are relatively large, making it difficult for drivers unfamiliar with them to navigate them properly.
There are two routes to Kodaikanal: Through Palani and via Vathalagundu. Do your homework before embarking on your journey to ensure that these routes are passable. Road closures or delays may occur due to construction or road extension work, so it's best to contact you beforehand. On the other hand, driving to Kodaikanal with your automobile may be a rejuvenating experience in and of itself.
By Bus
Buses to Kodaikanal frequently run from significant towns like Bangalore, Chennai, Pondicherry, Coimbatore, and Madurai. Even though there are other routes to go to Kodaikanal, this is the most popular. It won't take long to figure out which direction to travel after you get to the Kodaikanal bus station, which is situated in the center of town.
By Train
Kodai Road, Kodaikanal's central railroad station, is roughly 100 kilometers from the city center. Many people board the train here because the scenery is magnificent. It isn't easy to travel to the main town from here since the only way to get there is by taxi, apart from very few regular buses on fixed timings. Because there are lesser options for getting about town, taxi drivers take advantage of the fact that their rates are fixed and cannot be adjusted.
By Air
Because Kodaikanal does not have an airport, visitors arriving by flight must fly to either Madurai, 120 kilometers away, or Trichy, 150 kilometers away. Many visitors travel from Coimbatore Airport, 175 kilometers distant, to Kodaikanal. You may take a cab or a TNSTC bus from any of these airports to Kodaikanal.
Bangalore to Kodaikanal
The route from Bangalore to Kodaikanal covers a distance of 460 Kilometers, around 10 Hrs journey. One can take any mode of transport – Air, Train, Bus, or Cab from Bangalore to Kodaikanal. The nearest airport to Kodaikanal is Madurai Airport. From there, a local bus or cab to Kodaikanal. It takes 3.5 to 4 hours to reach by Air mode. If not, there are several bus runs on daily buses to Kodaikanal from Bangalore by KSRTC and TNRTC. The railway journey is also very feasible from Bangalore to Kodaikanal.
Kodaikanal magic mushroom or Kodaikanal Mushrooms
Another interesting thing that attracts youngsters to Kodaikanal is the Magic Mushrooms or Kodaikanal magic mushrooms, also called Kodaikanal mushrooms. Any idea why is it called so? Magic mushrooms? Well, that's because of the Hallucinogenic or Psychedelic effects created after consuming these Kodaikanal magic mushrooms. The effects are similar to mild LSD (lysergic acid diethylamide). That's because these magic mushrooms contain a hallucinogenic compound called Psilocybin. Scientifically, magic mushrooms are called "Psilocybin Mushroom."
These magic mushrooms are not found everywhere but in certain places of Kodaikanal. They are found in abundance in the Mannavanur region of Kodaikanal at an altitude of 1800. They are mainly found after rainy seasons. So the people of Kodaikanal often trespass and get into the forests of Kodaikanal in search of these Kodaikanal Mushrooms – the magic Mushrooms. And even the number of tourists visiting Kodaikanal also spikes during this season, being Kodaikanal Mushroom is another adding factor to that.
Effects of Magic Mushrooms or Kodaikanal Mushrooms:
Depending on the different species of these mushrooms, the amount of Psilocybin present in them also varies, and so do the effects of it. The effects after consuming these Kodaikanal magic mushrooms or Kodaikanal mushrooms range in the body (physically and mentally) from 15 mins to 1 hour. Apart from the fact that it mimics the Hallucinogenic effects of LSD and makes one feel HIGH,  it also has some physical reactions. Nausea and vomiting, diarrhea, loss of balance, numbness in the body, variation in blood pressure, and swelling of the eyes are some of the physical reactions or effects of Kodaikanal magic mushrooms.
Strict police patrol will be present in Kodaikanal, especially in Vattakanal, because of the illegal trespassing of the localities and tourists to pluck the Kodaikanal mushrooms. Though many people were arrested in India because of the illegal transport of Magic mushrooms, mushrooms are not prohibited in India. Hence there were no strict legal punish or actions against the people.