Nepal, officially known as the Federal Democratic Republic of Nepal, is a landlocked country nestled in South Asia. It's a country of breathtaking beauty and a diversity of cultures like no other place on earth. Here are some interesting facts about this unique country.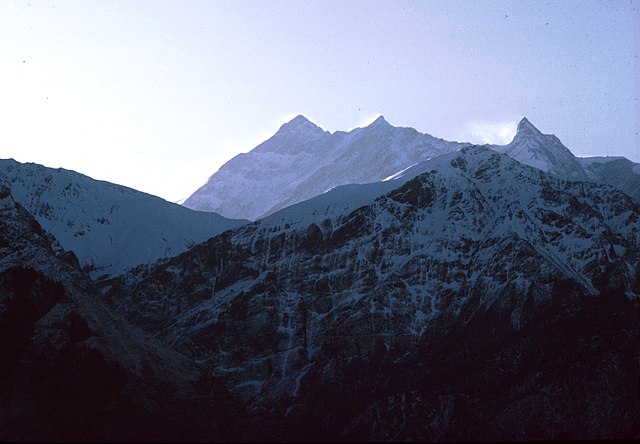 Geography and Population
Nepal covers an area of 147,181 square kilometers, which is just slightly larger than New York State. Despite its small size, it's home to approximately 30 million people, which is about 10 million less than the state of California.
Languages
Nepal is a linguistic treasure trove with 129 different languages spoken within its borders. The official language is Nepali.
History
Nepal's ancient history began in the Kathmandu Valley. Over the centuries, its boundaries grew to include tracts of what today are neighboring countries such as India and China. The country prospered as a crossroad resting place for two trade routes, becoming a cultural mixing pot.
Religion
The Sakya royal family's Prince Siddhartha Gautama was born in the 6th century BC near Lumbini, today considered a sacred sight. He grew to embark on a path of contemplative thought and meditation that led him to enlightenment as the Buddha.
Unique Flag
Nepal is the only nation with a non-quadrilateral flag. Unlike the flags of other countries across the globe, Nepal's official flag is made up of two triangles each symbolizing the Himalayans and the countries two major religions; Buddhism and Hinduism.
Mount Everest
Nepal is home to Mount Everest, the highest mountain in the entire world. Mount Everest rises to a breath-taking height of 29,029 feet. In the Nepali language this towering mountain is known as Sagarmatha which translates to "Forehead of the Sky" while in the Tibetan tongue it is called Chomolungma or "Goddess Mother of the World".
Biodiversity
In terms of both plants and animals, Nepal flourishes with biodiversity. The country is home to 360 orchid species, six per cent of the planet's rhododendron species, 39 % of the world's Meconopsis poppy, and 5980 flower species. As for animals, Nepal's Nepalese river serves as the one and only natural breeding ground for Long Snouted Gharial crocodiles. The country is also home to 870 species of birds and 650 types of butterflies.
Kathmandu
Kathmandu, the capital city of Nepal, has a metropolitan population of 2.5 million people with a population density of 16,350 inhabitants per square mile. But what makes the city so extraordinary is the existence of seven UNESCO's World Heritage Cultural sites located within a fifteen-mile radius of Kathmandu valley. These sites include Kathmandu Durbar Square, Bhaktapur Durbar, Changunarayan, Patan Durbar, Pashupatinath Swayambhunath, and Boudhanath.
A Living Goddess
Nepal is home to the world's only living goddess named Kumari.
These are just some of the fascinating facts about Nepal. This small but diverse country has much more to offer in terms of its rich history, culture, and natural beauty.