Coorg, often called the "Scotland of India," is a paradise for nature lovers, and it truly comes alive during the monsoon. The mist-covered hills, lush greenery, and gushing waterfalls create a magical ambiance that will leave you spellbound. If you're planning a trip to Coorg this rainy season, here are ten must-visit places to make your monsoon getaway memorable.
10 Best Places To Visit In Coorg – Madikeri
Abbey Falls – A Cascading Beauty
Abbey Falls is a spectacular waterfall nestled amidst thick foliage. During the monsoon, it transforms into a majestic cascade, offering a breathtaking view. The sight and sound of water plunging down from a great height will fill you with awe and wonder.
Talakaveri – The Birthplace of River Kaveri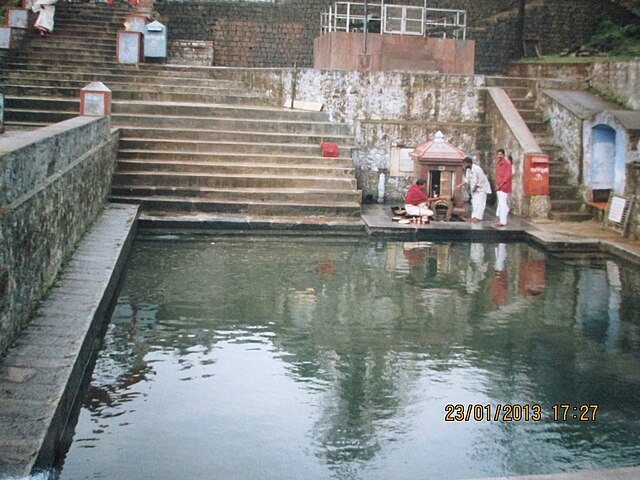 Talakaveri is the origin of the sacred River Kaveri, and it is a significant pilgrimage site. Surrounded by lush forests and misty hills, the place becomes even more enchanting during the monsoon. It's a serene spot to connect with nature and experience a sense of spiritual tranquility.
Raja's Seat – A Royal Vantage Point
Raja's Seat is a picturesque garden offering panoramic views of the surrounding valleys and hills. It was once the favored spot of Coorg's kings to enjoy the stunning sunsets. Visiting this spot during the monsoon adds an extra touch of charm with the refreshing drizzle and cool breeze.
Namdroling Monastery – Seek Inner Peace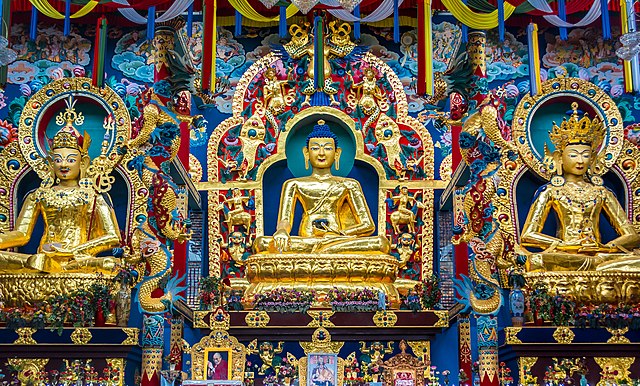 Home to a magnificent Golden Temple and thousands of Buddhist monks, Namdroling Monastery, is a place of serenity and spirituality. The vibrant colors of the temple, combined with the lush green surroundings, create a mesmerizing setting during the rainy season.
Nisargadhama – A Natural Island
Nisargadhama is a delightful island located in the middle of the River Kaveri. Accessible by a hanging bridge, this place is a paradise for nature enthusiasts. The monsoon brings the island to life with fresh vegetation and a soothing ambiance.
Pushpagiri Wildlife Sanctuary – Wildlife Encounters
For wildlife enthusiasts, the Pushpagiri Wildlife Sanctuary is a must-visit destination. The monsoon adds a touch of adventure as you explore the dense forests and encounter various species of animals and birds in their natural habitat.
Chelavara Falls – Serene Waterfall Spot
Chelavara Falls is a hidden gem known for its tranquility and untouched beauty. The waterfall cascades gracefully amidst lush greenery, offering a peaceful retreat to connect with nature.
Iruppu Falls – A Sacred Waterfall
Iruppu Falls holds religious significance and attracts both pilgrims and nature lovers. The waterfall, surrounded by thick forests, presents a captivating sight during the monsoon, making it a must-visit spot.
Bhagamandala – Confluence of Rivers
Bhagamandala is a sacred place where three rivers – Kaveri, Kanika, and Sujyoti – converge. The temple complex offers a spiritual experience amidst the natural beauty that blooms in the monsoon.
Dubare Elephant Camp – Unique Elephant Experience
The Dubare Elephant Camp provides a one-of-a-kind experience where you can interact with elephants and learn about their daily lives. Monsoon adds charm to this place, making it a delightful experience for animal lovers.
Coorg Temperature
Coorg's climate is generally pleasant throughout the year, but the monsoon season (June to September) brings lush greenery and can be a wonderful time to visit. Here's a table showing the temperature range in Coorg during the 12 months:
| Month | Maximum Temperature | Minimum Temperature |
| --- | --- | --- |
| January | 26°C | 11°C |
| February | 28°C | 12°C |
| March | 31°C | 15°C |
| April | 33°C | 17°C |
| May | 34°C | 19°C |
| June | 28°C | 20°C |
| July | 26°C | 19°C |
| August | 26°C | 19°C |
| September | 27°C | 19°C |
| October | 28°C | 18°C |
| November | 27°C | 14°C |
| December | 26°C | 12°C |
So, get ready to embrace the beauty of Coorg during the monsoon and immerse yourself in the wonders of nature. With lush landscapes, gushing waterfalls, and serene spots, Coorg promises an unforgettable monsoon getaway that will leave you with cherished memories to last a lifetime.