Travel enthusiasts who want to experience the true beauty of nature set out in monsoons. Even in the middle of rainy days, nature lovers want to trek and tour. It is because of the true beauty and colors of nature that turns the earth into heaven during these days. Especially the semi-hill stations and the famous western ghats of Karnataka turns into a lush green paradise.
So, you are also seeking an unforgettable getaway to embrace the magic of the monsoon. In that case, you must read out this blog. 
Karnataka truly offers scenic destinations to explore during the rainy season. Karnataka's charm peaks when the rains grace the land, from lush green landscapes to cascading waterfalls. So, if you're planning a monsoon trip, here are the top 10 places to visit in Karnataka during the rainy season.
Coorg

The Scotland of India Coorg is a hill station in the Western Ghats, and it becomes alive and beautiful during the monsoon. The hills are covered with mist, and you can see coffee plantations and waterfalls everywhere. It's like a picture-perfect place that will make you say, "Wow!" Remember to try the delicious Coorg coffee while enjoying the green surroundings in the rain.
Agumbe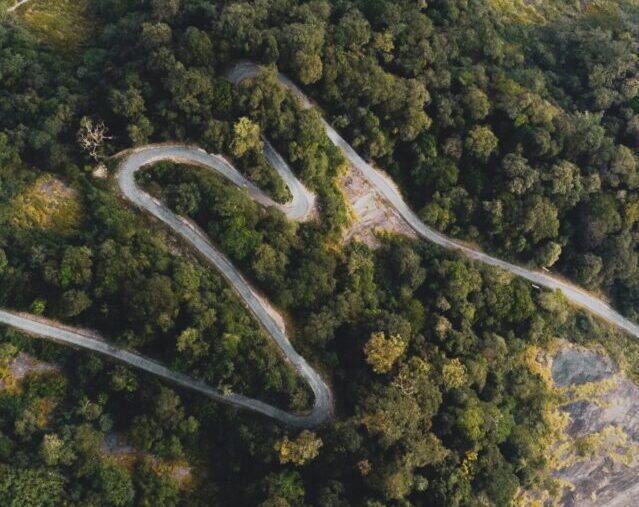 The Cherrapunji of South Agumbe is a cute little village in Karnataka known for getting the most rainfall in South India. The rainforests in Agumbe are unique and perfect for nature lovers and people who love trekking. The sunset in Agumbe is breathtaking, and the different kinds of plants and animals there will leave you amazed!
Jog Falls
India's Second-Highest Waterfall Jog Falls is a super tall waterfall that looks even more spectacular during the monsoon. The water comes crashing down from a great height, and it's just like watching a magical show. Take lots of pictures and feel the refreshing mist on your face when you visit Jog Falls.
Shivanasamudra Falls
Where the Kaveri River Divides Shivanasamudra is a small town with two beautiful waterfalls created by the Kaveri River. Seeing the water gushing down amidst the green surroundings is captivating. You can even take a boat ride to feel the excellent water spray and enjoy the peacefulness of the place.
Chikmagalur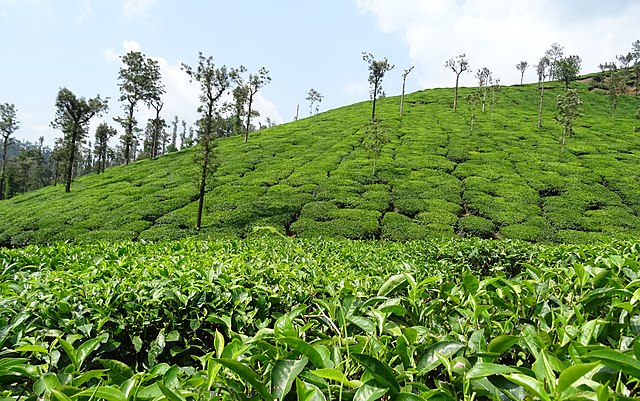 Coffee and Waterfalls Chikmagalur is like a paradise for coffee lovers. It's a lovely hill station that becomes even more enchanting during the monsoon. The hills are covered in mist, and there are coffee plantations everywhere. It's the perfect place to relax and enjoy the beauty of nature. Take the chance to trek to Mullayanagiri, the highest peak in Karnataka, for some stunning views.
Kudremukh
The Horse-Face-Shaped Mountain Kudremukh has a unique landscape that looks like a horse's face; isn't that interesting? Nature lovers will be thrilled to see the green meadows, dense forests, and all the different animals living there. You can even go on a trekking adventure to explore the beauty of Kudremukh.
Biligiriranga Hills
Amidst the Clouds, Biligiriranga Hills, or BR Hills for short, is a fantastic place for people who love wildlife. The forests are dense, and the hills look like they are touching the clouds. It's a perfect spot for a monsoon adventure. Watch for herds of elephants and other wildlife roaming freely in their natural homes.
Kemmanagundi
The Ooty of Karnataka Kemmanagundi is like a hidden treasure that comes to life during the monsoon. It's surrounded by beautiful valleys and enchanting gardens. The weather is lovely, and the landscapes are just amazing. It's an ideal place to relax and feel refreshed.
Kabini Wildlife Sanctuary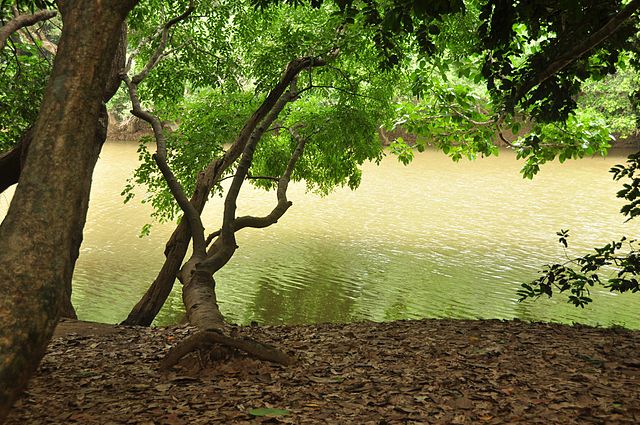 Where Wildlife Roams Free At Kabini Wildlife Sanctuary, you can have an exciting time spotting majestic wildlife in their natural habitat. The monsoon adds a unique charm to this place, making it a must-visit spot for nature and wildlife lovers.
Dandeli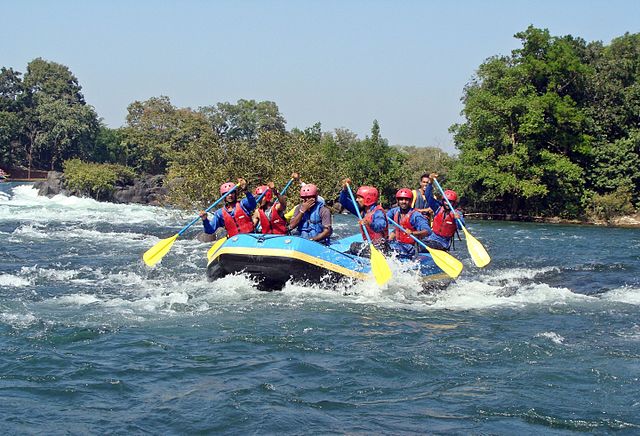 An Adventurer's Paradise If you love adventure, Dandeli is the place to be during the monsoon. There, you can enjoy river rafting, trekking, and jungle safaris. It's a thrilling experience surrounded by lush greenery.
Here are some tips to follow when traveling during the monsoon:
Carry Rain Gear: Always bring waterproof clothing, umbrellas, and raincoats to stay dry and comfortable in the rain.
Pack Light: Opt for lightweight and quick-drying clothing to make your travel hassle-free during the monsoon.
Protect Electronics: Keep your electronic devices and important documents in waterproof bags or covers to avoid damage.
Stay Hygienic: Carry hand sanitizers and wet wipes to maintain good hygiene while traveling in the rainy season.
Choose Footwear Wisely: Wear waterproof or quick-drying to avoid discomfort and fungal infections.
Stay Informed: Check weather forecasts and road conditions before your trip to plan accordingly and avoid unexpected challenges.
Stay Hydrated: Even in the monsoon, staying hydrated is essential, so carry a water bottle.
Beware of Insects: Use mosquito repellents and nets to protect yourself from mosquito-borne diseases.
Carry Medications: Bring a basic first-aid kit and essential medications to tackle common health issues during your journey.
Travel in Daylight: Plan your travels during daylight hours to avoid driving or navigating in heavy rains and low visibility.
Keep Emergency Numbers: Save essential contacts on your phone, like local authorities and emergency services.
Be Cautious with Water Activities: To ensure safety, avoid water activities in swollen rivers or flooded areas.
Stay Away from Landslides: If you are in hilly regions, be cautious about landslides and follow the guidance of local authorities.
Respect Nature: Do not litter and maintain the cleanliness of the places you visit during your trip.
Carry Snacks: Bring snacks and dry fruits to keep your energy levels up during long journeys.
Traveling in the monsoon can be a delightful experience, but safety should always be a priority. By following these tips, you can make the most of your trip and cherish the beauty of the rainy season without any worries!
So, prepare for an exciting monsoon trip to Karnataka, and explore these fantastic places Mother Nature has blessed with beauty and wonder!
Bangalore To Coorg
Coorg/Madikeri is well connected to nearby cities like Bangalore and Mysore. People traveling from Bangalore to Coorg can opt for any mode of transportation – Road/Bus, Train, or Air.
The distance from Bangalore to Coorg is about 250 KM. It can be covered in 5-6 hours. Most people prefer hiring taxis, by own vehicles. Those who do not have one can travel by bus as well.
There are many buses (Private & Government) that run on daily bases between Bangalore and Coorg. Passing by Mysore, Hunsur, and Kushalnagar via NH.
While Coorg doesn't have a railway station, one can take a train to Hassan, Mysore, or nearby stations. And then travel to Coorg from there by Bus/cab.
For those who want to take the Air route, the nearest airports to Coorg are Mangalore International Airport (140 KM) and Mysore Airport (120 KM).
Some FAQs You May Like
Which are the best places to visit in monsoon in Karnataka?
The best places to visit in monsoon in Karnataka are Coorg, Agumbe, Jog Falls, Shivanasamudra Falls, Chikmagalur, Kudremukh, Biligiriranga Hills, Kemmanagundi, Kabini Wildlife Sanctuary, and Dandeli.
Which place is best to tour in monsoon?
Coorg is one of the best places to tour in monsoon in Karnataka. Its mist-covered hills, coffee plantations, and waterfalls create a magical ambiance during the rainy season.
Is Coorg worth visiting in monsoon?
Yes, Coorg is definitely worth visiting during monsoon. The lush green landscapes and the pleasant weather make it a captivating destination for a memorable trip.
Can we visit Karnataka in July?
Yes, you can visit Karnataka in July, especially during the monsoon season. It is a great time to explore the natural beauty of the state and enjoy the scenic splendor. However, do check the weather conditions and plan accordingly for a safe and enjoyable trip.