As an ardent traveler and nature enthusiast, Munnar has an irresistible allure that keeps calling me back. Tucked away in the verdant embrace of the Western Ghats, this enchanting hill station holds the key to a world of perplexity and burstiness that captivates my heart and soul.
Places To Visit In Munnar – Kerala
Eravikulam National Park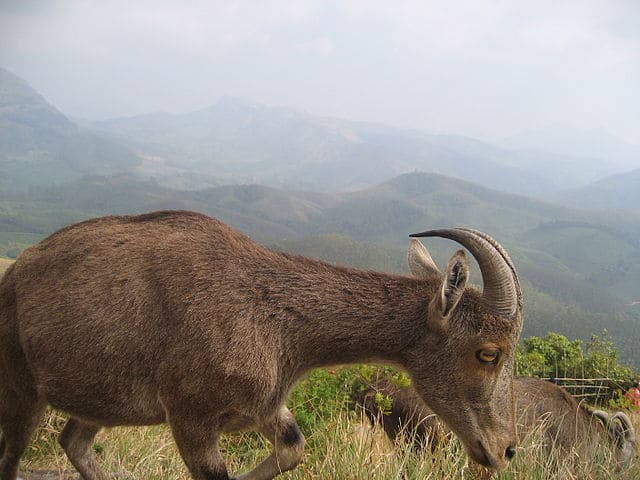 Eravikulam National Park, located 15 kilometers from Munnar, is a haven for nature lovers and wildlife enthusiasts. A significant conservation area, it is home to the endangered Nilgiri Tahr. The rolling hills blanketed with the mesmerizing Neelakurinji flowers that bloom once every 12 years create a surreal landscape like no other. Setting foot here, I felt a burst of emotions, witnessing nature's grand display and the determination of these majestic creatures to thrive.
Mattupetty Dam
A tranquil retreat 13 kilometers from Munnar, Mattupetty Dam is a serene reservoir surrounded by dense forests and lush tea plantations. I was enchanted by the boating opportunities, gliding over the calm waters, surrounded by picturesque scenery. The nearby Kundala tea plantations add charm, drawing me into their delightful realm of aroma and beauty. The Indo-Swiss Farm, a stone's throw away, provided a unique glimpse into dairy farming and cattle-rearing practices, making my experience all the more enriching.
Tea Gardens of Munnar
Munnar's tea gardens are a quintessential part of its allure, stretching endlessly across rolling hills. Walking through these lush green estates, I discovered the art of tea-making, witnessing the plucking of tea leaves in action. The aromatic air carried a burstiness of bliss, leaving an indelible impression on my senses. A visit to a tea factory, observing the intricate tea processing steps, and savoring diverse tea varieties were experiences I treasured.
Echo Point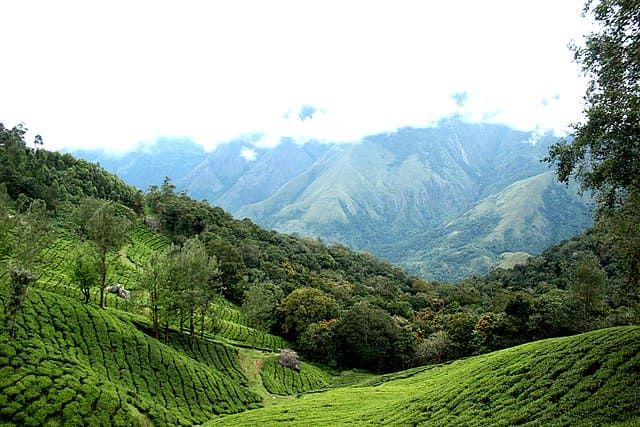 Located 15 kilometers from Munnar, Echo Point truly lives up to its name. Shouting out my name, I reveled in the delightful echo reverberating across the hills. The stunning views of mist-covered mountains and lush green valleys evoked a sense of wonder, leaving me in awe of nature's brilliance.
Top Station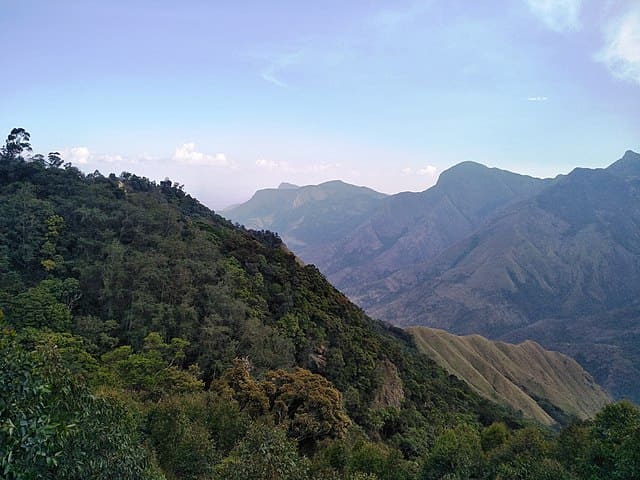 Venturing further, around 32 kilometers from Munnar, I arrived at Top Station, the highest point on the Munnar-Kodaikanal Road. As the sun rose and set, the panoramic views of the Western Ghats and the Tamil Nadu plains were breathtaking. The Neelakurinji bloom season transformed the entire hillside into a burst of violet hues, making it a photographer's paradise.
Attukal Waterfalls
A short 9-kilometer drive from Munnar led me to Attukal Waterfalls, where nature's playful splashes created a captivating sight. The monsoon season heightened its beauty, and the lush greenery surrounding the falls made it an ideal spot for picnics and moments of serenity. For adventure seekers like me, trekking through the scenic route to reach the falls adds an exhilarating touch.
Anamudi Peak
At 2,695 meters, Anamudi Peak is the highest point in South India and a significant attraction in Munnar. Conquering the challenging yet rewarding trek to the summit, I was rewarded with breathtaking views of the entire region. The lush shola forests sheltering a variety of endemic flora and fauna added to the allure of this natural wonder.
Blossom Hydel Park
A mere 3 kilometers from Munnar, Blossom Hydel Park offered a peaceful retreat amidst nature's bounty. The beautifully landscaped gardens, cascading waterfalls, and adventure zone with ropeway and boating made it an ideal spot for families and couples to unwind and cherish quality time together.
Kundala Lake
Around 25 kilometers from Munnar, Kundala Lake, an artificial reservoir formed by the Kundala Dam, embraced me with its serene beauty. The tranquil setting amidst hills and valleys offered a perfect escape for a leisurely boat ride. The enchanting cherry blossoms lining the banks added a burst of colors, painting a mesmerizing scene I held dear.
Pothamedu Viewpoint
A mere 6 kilometers from Munnar, Pothamedu Viewpoint offered me a breathtaking view of the lush green valleys and vast tea plantations. The sunrise and sunset vistas captivated nature enthusiasts and photographers alike. The cool breeze and picturesque landscape made it a favored spot for moments of tranquility and reflection.
Chinnar Wildlife Sanctuary
Stepping further into the wild, about 60 kilometers, Chinnar Wildlife Sanctuary enthralled me with its rich biodiversity. A diverse range of flora and fauna coexisted here, including the elusive Indian Star Tortoise and the Grizzled Giant Squirrel. Guided treks into the sanctuary allowed me to explore its wilderness, leaving me spellbound by the wonders of nature.
Marayoor Dolmens
Around 42 kilometers from Munnar, Marayoor Dolmens transported me to an archaeological site showcasing prehistoric megalithic structures. These ancient stone structures, believed to be burial chambers, were a testament to the region's historical significance. The site fascinated history buffs, igniting my curiosity to unearth past mysteries.
Meesapulimala
Meesapulimala, about 22 kilometers from Munnar, was a paradise for trekkers and adventure enthusiasts like me. Embarking on the challenging trek through dense forests and steep terrains, I reached the summit, rewarded with breathtaking views of the surrounding valleys and the majestic Anamudi Peak. The misty landscapes added an element of magic to this exhilarating experience.
Best Time to Visit Munnar
The beauty of Munnar transcends each season, offering unique experiences throughout the year.
Summer in Munnar (March to May)
The summer months boast pleasant weather, with temperatures ranging from 15°C to 25°C. It is the perfect time for sightseeing and outdoor activities, as the weather remains comfortable.
Monsoon in Munnar (June to September)
The monsoon season brings abundant rainfall, transforming Munnar into a lush green paradise. The landscapes come alive with vibrant hues, and the waterfalls cascade in full splendor, making it an ideal time for nature lovers and photography enthusiasts.
Winter in Munnar (December to February)
Winter casts a charming spell on Munnar, with temperatures dropping as low as 5°C. The misty mornings and cool breeze create a surreal ambiance, making it an excellent time for a romantic getaway and embracing the charm of the mist-covered hills.
How to Reach Munnar
Munnar is well-connected by various modes of transportation, making it easily accessible for travelers.
By Bus
Munnar is well-connected by road, with regular bus services from major cities in Kerala and neighboring states. Some nearby bus stops include Munnar Private Bus Stand, Munnar KSRTC Bus Stand, and Moolakadai Bus Stop.
By Trains
The nearest railway station to Munnar is Aluva, approximately 110 kilometers away. From Aluva, travelers can hire a taxi or take a bus to reach Munnar, reveling in the scenic journey.
By Road or Self-Drive
Munnar can be easily accessed by self-driving or hiring a taxi from nearby cities like Kochi or Coimbatore. The distance from Kochi to Munnar is approximately 130 kilometers, and from Coimbatore, it is around 160 kilometers.
By Air
The nearest airport to Munnar is Cochin International Airport, about 110 kilometers away. From the airport, visitors can avail taxi services to reach Munnar conveniently.
Resorts in Munnar
Munnar offers a range of delightful resorts for a memorable stay.
Ragamaya Resort & Spa
Perched on a cliff, Ragamaya Resort & Spa presents awe-inspiring panoramic views of lush green valleys and the serene Ponmudi Lake. The luxurious cottages and villas perfectly blend comfort and natural beauty. The resort's spa facilities offer relaxation and rejuvenation, making it an ideal retreat for tranquility seekers.
Windermere Estate
Nestled amidst a 60-acre plantation, Windermere Estate offers a unique experience living in a colonial bungalow. The spacious rooms with antique furniture and tea garden views create an inviting ambiance. Guided plantation walks, bird watching, and campfires immersed me in the serene surroundings.
Tea County Munnar
Located near town, Tea County Munnar offers a luxurious stay with well-appointed rooms overlooking the lush tea plantations. The resort's premium facilities, including a spa, fitness center, and game room, ensure a delightful guest experience. The multi-cuisine restaurant serves delectable dishes, and the cozy ambiance beckons travelers to relax after a day of sightseeing.
How to Reach Munnar from Bangalore
To reach Munnar from Bangalore, visitors can opt for a flight to Cochin International Airport, followed by a road journey of approximately 130 kilometers to reach Munnar. The picturesque drive through winding roads and lush green landscapes makes the journey delightful.
How to Reach Munnar from Mysore
From Mysore, travelers can take a train to Aluva, followed by a taxi or bus ride to Munnar. The train journey offers scenic views of the countryside, and the road journey allows travelers to enjoy the natural beauty of Kerala.
Munnar Weather
Munnar enjoys a pleasant climate throughout the year, with temperatures ranging from 5°C to 25°C. The monsoon season brings heavy rainfall, enhancing the region's beauty with lush greenery. The winter season brings chilly mornings and misty landscapes, adding to the charm of this picturesque hill station.
Munnar is a realm of wonder that constantly amazes and mesmerizes its visitors. Whether you are a nature lover, an adventure enthusiast, or simply seeking a tranquil escape, Munnar has a plethora of delights to offer. So, pack your bags and embrace the magic of Munnar, where nature unveils its wonders and your soul finds its bliss.