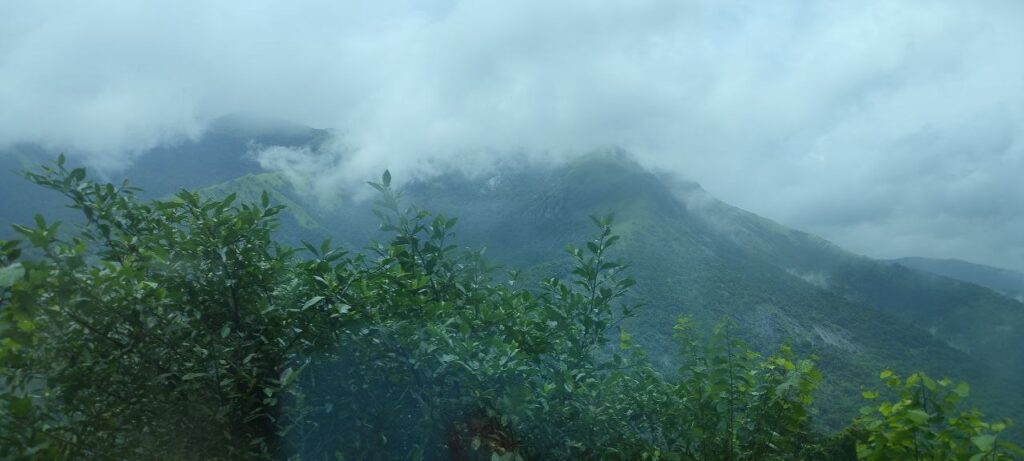 Hey there, fellow wanderers! Get ready for an adventure of a lifetime as we head to the mesmerizing wonderland of Sakleshpur in Karnataka. If you're itching for a dreamy escape into nature's warm embrace, this picturesque gem is the place to be. Brace yourself for lush green landscapes, rolling hills, and a sprinkle of rustic charm that'll leave you spellbound. Let's dive into the magic of Sakleshpura and uncover its hidden gems.
Places To Visit In Sakleshpura
Imagine picture-perfect landscapes, where hills dance with joy and nature's colors paint a mesmerizing canvas. Welcome to Sakleshpura, tucked away in the Western Ghats of Karnataka. It's a peaceful hideaway, far from the city buzz, waiting to delight nature lovers and adventure seekers like you. Let's hop on this enchanting journey and discover the wonders that Sakleshpura holds.
The Allure of Bisle Ghat
Visiting Time: Open all day
Entry Fee: No entry fee
First stop: Bisle Ghat! It's like stepping into a fairy tale as you stand there, gazing at the awe-inspiring Western Ghats. The views are breathtaking, with layers of green hills stretching as far as the eye can see. You'll feel like you're wrapped in nature's warm hug.
But wait, there's more! Bisle Ghat is nature's symphony, filled with the sweet tunes of chirping birds and the gentle rustle of leaves. You might even spot some exotic birds and colorful butterflies fluttering around. This is paradise, my friends!
Manjarabad Fort: A Stroll through History
Visiting Time: 8:00 AM to 5:00 PM
Entry Fee: Free Entry
Now, let's time travel to the 18th century as we visit the legendary Manjarabad Fort. Built by the valiant Tipu Sultan, it's a star-shaped wonder that stands tall, telling tales of a glorious past. The fort's design is oh-so unique, like a sparkling Star of David in the sky.
And oh, the views! From the fort's top, you'll witness Mother Nature showing off her best work. The valleys and hills stretch before you like an endless carpet of green. It's pure bliss, I tell you!
The Magnificent Jenukal Gudda
Visiting Time: Open all day
Entry Fee: No entry fee
Adventure seekers, listen up! Jenukal Gudda, also known as "Hodachalli," is the ultimate thrill ride. Lace up those trekking boots and let's conquer the highest peak in Sakleshpura. The journey is wild, taking you through lush forests and winding trails. But the reward is beyond your wildest dreams!
At the summit, prepare to have your breath stolen away. The views are jaw-dropping, with nature unveiling her most treasured secrets. You'll feel on top of the world, literally!
Majestic Manjehalli Waterfalls
Visiting Time: 8:00 AM to 6:00 PM
Entry Fee: No entry fee
Now, let's chase waterfalls! Manjehalli Waterfalls is nature's masterpiece, hidden amidst lush foliage. The falls cascade down rocky cliffs, creating a breathtaking sight that'll leave you in awe.
The trek to this paradise is an adventure itself, with the sound of rushing water guiding your way. Once you reach the falls, go ahead and take a refreshing dip. It's pure bliss!
Breathtaking Betta Byraveshwara Temple
Visiting Time: 6:00 AM to 8:00 PM
Entry Fee: No entry fee
Time for a spiritual escapade amidst nature's marvels! The Betta Byraveshwara Temple is a sacred gem, dedicated to Lord Shiva. It's perched atop a hill, offering stunning views that'll make your soul sing.
The temple's serene ambiance invites you to pause and reflect. Take a moment to meditate and connect with your inner self. It's a divine journey, my friends!
Hemavathi Dam: A Water Wonderland
Visiting Time: 8:00 AM to 6:00 PM
Entry Fee: No entry fee
Get ready to be mesmerized by Hemavathi Dam, an engineering marvel holding the waters of the Hemavathi River. The shimmering water under the sun is a sight to behold.
Want to take it up a notch? Hop on a boat and sail across the reservoir. It's pure bliss, gliding on the tranquil waters and soaking in the beauty around you.
Halebidu: The Forgotten Empire
Visiting Time: 6:30 AM to 9:00 PM
Entry Fee: INR 40 for Indians, INR 600 for foreigners
Calling all history buffs! Halebidu is a treasure trove of ancient wonders. It was once the capital of the Hoysala dynasty, and now it's an architectural marvel waiting to be explored.
The temples of Halebidu are an artistic masterpiece, with intricate carvings that'll leave you in awe. It's like stepping into a living history book!
Unraveling the Charm of Belur
Visiting Time: 7:30 AM to 7:30 PM
Entry Fee: INR 25 for Indians, INR 250 for foreigners
Just a stone's throw away from Halebidu is the enchanting town of Belur. It's a magical place, known for its awe-inspiring temples.
The Chennakesava Temple steals the spotlight with its majestic grandeur. The detailed carvings and sculptures are pure artistry, a visual treat for your senses.
Weather in Sakleshpura
No matter when you visit Sakleshpura, the weather is always just right. It's neither too hot nor too cold, making it a perfect spot for a relaxing vacation. Sakleshpura enjoys a tropical monsoon climate, which means you get the best of both worlds – a bit of rain and pleasant temperatures.
Summer (March – May)
If you visit during the summer months, you'll experience mild to moderately hot weather, with temperatures ranging from 22°C to 35°C. But don't worry, in the evenings, the weather cools down, making it a great time to go outdoors and explore the beauty around you.
Monsoon (June – September)
Monsoons in Sakleshpura are magical! The whole region gets covered in lush greenery as the rain breathes life into everything. Sometimes, the rain can be heavy, but that just adds to the charm of the place. It's a unique experience for travelers who want to witness nature's incredible beauty.
Winter (October – February)
The best time to visit Sakleshpura is during winter. The temperatures during this season range from 14°C to 28°C – just perfect! It's comfortably cool, making it an inviting time to go on adventures like trekking and nature walks. The Western Ghats, which surround Sakleshpura, look even more stunning during this time.
How to Reach Sakleshpura from Bangalore
Now, let's talk about commuting! To reach Sakleshpura from Bangalore, you can hop on a train that takes you through the mesmerizing Western Ghats. The train route is like a scenic journey through nature's gallery. As you chug along the railway tracks, be prepared to be mesmerized by the lush greenery and picturesque landscapes outside your window. The train ride is a treat in itself, a journey to remember.
On daily basis many trains run from KBS and Yeshwantpur railway stations in Bangalore. I personally prefer Chair Car to enjoy your journey through the Western Ghats of Karnataka. If not, one can also choose for KSRTC or private buses as well.
Folks, Sakleshpura is a treasure trove of enchantment, waiting to be discovered. Whether you seek adventure, spirituality, or history,