Udhagamandalam – Commonly known as Ooty, is also referred to as the "Queen of Hill Stations." It boasts lovely landscapes, a relaxed mood, sunny days, and many sites to visit and activities to do. Every tourist place in Ooty guarantees a once-in-a-lifetime experience that will have you wondering about it for days after you leave. However, if you want to learn more about the activities and places to visit in Ooty, check out the list below. Because Ooty has so many unique things to visit, it will undoubtedly be one of the highlights of your vacation. Also, Ooty is one of the top honeymoon destinations in India.
Best places to visit in Ooty
Doddabetta Peak
Beautiful views of Mysore's open hills and Bandipur National Park can be seen from the summit. Visitors who visit the spectacular peak may get caught in the splendor of the beautiful natural wonders surrounding it.
Everyone who visits the place is pulled in by its unrivaled natural beauty. Tourists visit to admire the breathtaking vistas of the hills and valleys around Coimbatore. Undoubtedly, Doddabetta Peak is among the must places to visit in Ooty. People travel from all over the globe to witness the breathtaking panorama from the highest point in the vicinity—one of the most prominent summits, with stunning views of the surrounding region and the Nilgiris.
Because the summit is flat, travelers may rest and enjoy the natural splendour there. People who ascend to the summit may witness spectacular views of the surrounding region as the sun rises and sets. Another pastime that travelers like is bird viewing, but they must be at their location early in the morning because of its beauty, Indian filmmakers like shooting in this location.
 

Pykara
Because of its length and significance, the Pykara River is the most significant in the District. This location has a lot of religious importance to the Todas. The river Pykara begins at the peak of Mukurthi. It generally travels north across a steep terrain until abruptly turning west at the Plateau's boundary. The highest falls, the Pykara falls, are 55 and 61 meters high and cascade in beautiful succession. They are around 20 kilometres from Ooty.
If you're driving from Ooty to Mysore, you may stop at Pykara Lake, which is around 21 kilometres away. Taking a boat out on the lake in Pykara is a lot of fun. You might also dine at a neighbouring restaurant. Wenlock Downs is a vast green meadow on the route to Pykara that is often used for picnics, particularly by persons working in the country's film industry. To sum up, Pykara falls and the lake is one such place to visit in Ooty, giving you an immense natural experience.
Avalanche Lake
If you're visiting Ooty, don't miss out on seeing Avalanche Lake, which is just 28 kilometers away. Every visitor who visits here is astounded by how perfectly this lake blends in with the verdant mountains around it. Trout fishing is a popular hobby in the region, and individuals may rent the necessary equipment from a nearby hatchery. Camping, rafting, and visiting adjacent mountain places such as Upper Bhavani are all popular activities. Visitors to a region often walk out to observe the animals and flora for themselves. There is also space for a picnic in this Ooty tourist place.
Emerald Lake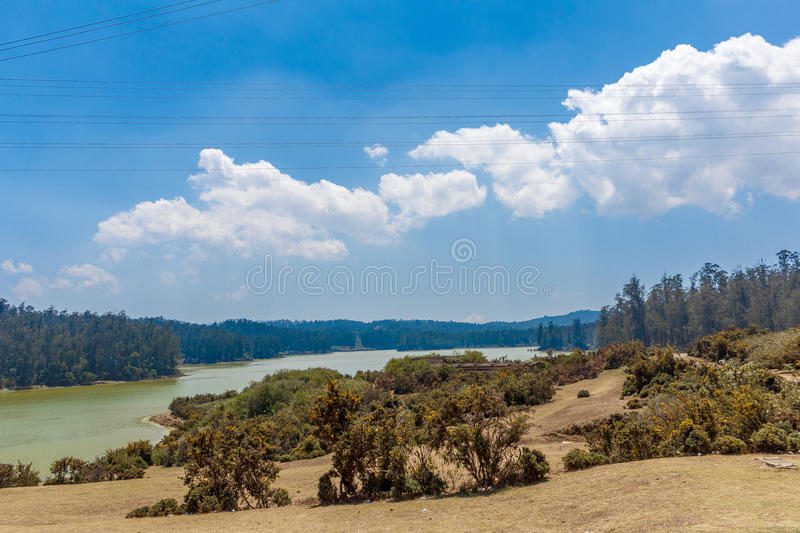 The Emerald Lake is located in the Nilgiri District's Silent Valley. It is not far from Emerald Village. It is around 25 kilometres from the centre of Ooty. A lovely lake is ideal for a picnic, where you and the person you care about may unwind and spend quality time together. The tea fields that surround the lake contribute to the water's natural charm. Both the dawn and sunset are stunning from this vantage point. One must not miss these awesome places to visit in Ooty.
Deer park

Deer Park, approximately two kilometers from Ooty Lake, is easily accessible due to the well-developed road network. The park's unusual vegetation and creatures, such as the Sambhar and Chithal deer, make it a must-see for everyone interested in nature. There are several plant species in the park. This 22-acre park, which took over a decade to construct, debuted in 1986. It's one of the most well-known sanctuaries in India, not only in Tamil Nadu. It gives travelers an excellent chance to get up close and personal with various exotic creatures.
The Waterfalls of Kalhatty
The Kalhatty Waterfalls are among the most magnificent in the world. They may be seen on an Ooty trip. They are around 13 kilometers from Ooty on the Ooty-Mysore Road. This waterfall is seen from Kalahatti, which is two miles distant. In Hindu mythology, the renowned saint Agastya is said to have lived here. People who like birds often visit the region since there are so many different types of birds to watch. The breathtaking view will take your breath away.
Wildlife Sanctuary Mudumalai

Mudumalai National Park is a must-see attraction for ecotourists visiting the region. It is about midway between Ooty and Mysore. Passing through this park may reach both the Eastern and Western Ghats. This national park is rich in vegetation, animals, and several bird species. Because it is home to 50 tigers, the region has been designated a tiger reserve. The Forest Department maintains several guest houses around the park, so you can stay there.
Mukurthi Park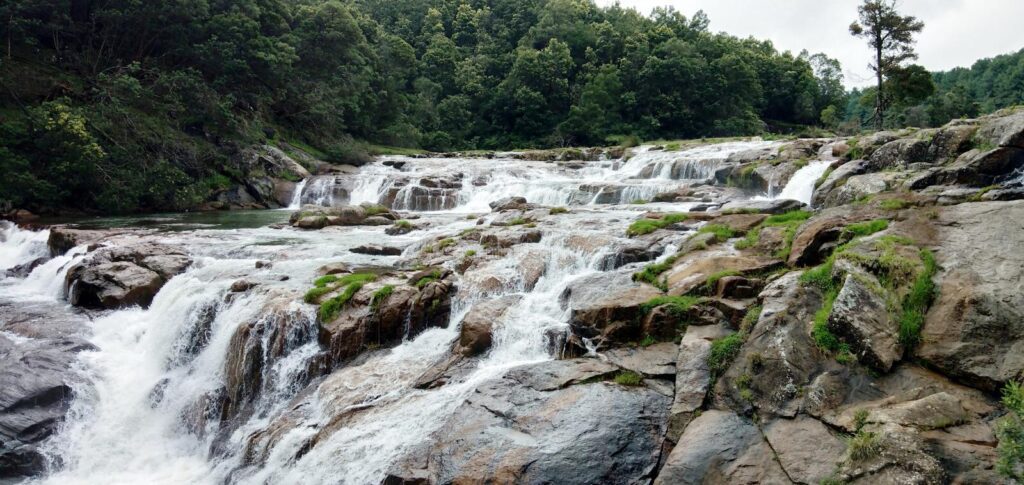 Mukurthi National Park is part of the Nilgiri Biosphere Reserve, which boasts a stunning landscape and a diverse animal population. This national park is around 80 square kilometers and has several streams. As a result, these rivers enhance the area's appeal. Many animals and birds congregate near these water sources. The park has several viewing towers. Trekking is a common outdoor activity in this region.
Rose Garden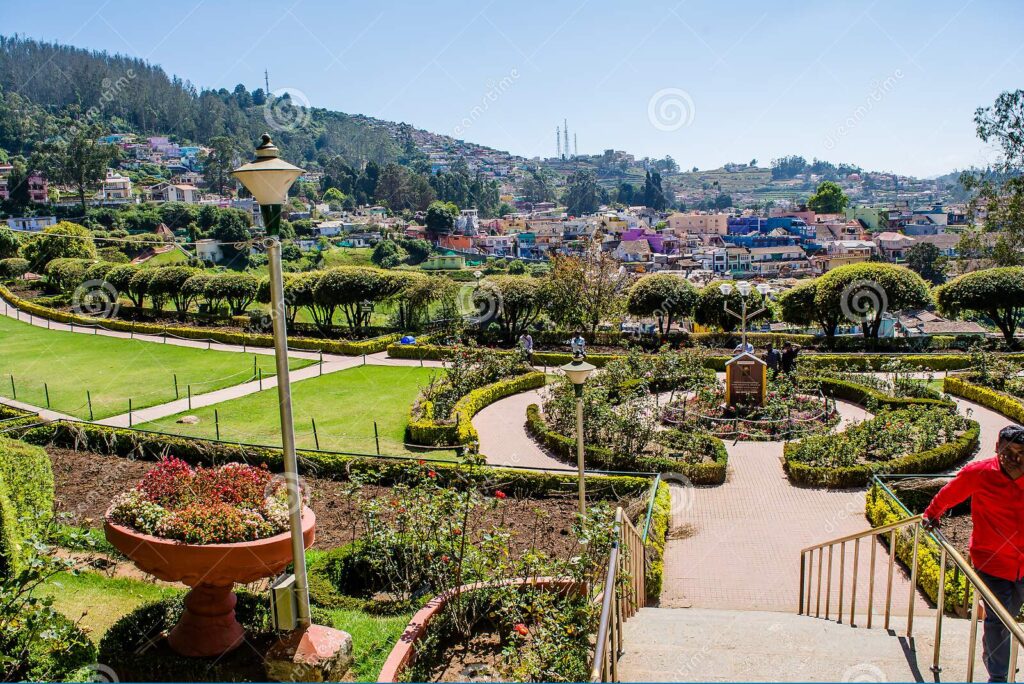 The Rose Garden is another prominent attraction in Ooty. This garden, which spans four hectares and is maintained by the Tamil Nadu government, has over 20,000 distinct types of roses. This garden is stunning, but it also has the distinction of being the World Federation of Rose Societies' South Asia Garden of Excellence Award winner. Roses are so lovely that they make an excellent picture subject and a wonderful backdrop.
The Tribal Research Center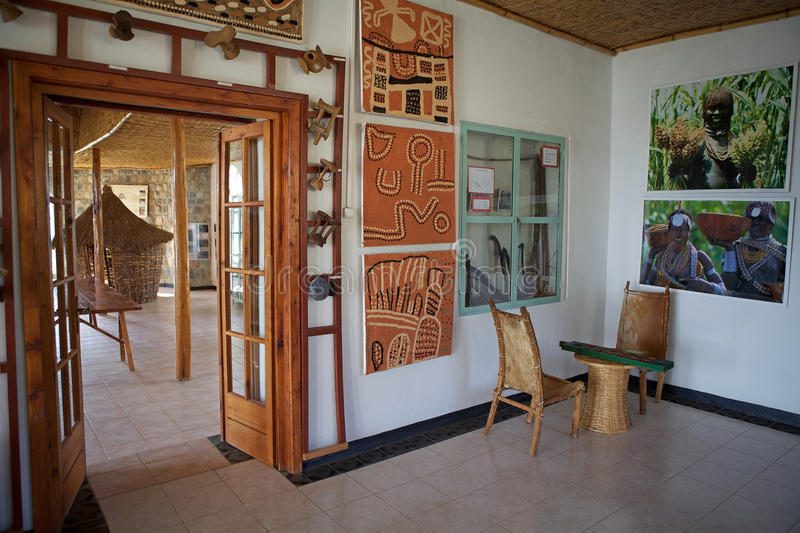 The Tribal Research Center is around 10 kilometres from Ooty, one of the most-visited places in Tamil Nadu. It provides travellers with an insight into the everyday life of indigenous people. Contains a well-stocked library and a research centre for investigating the lifestyles of South Indian tribal people. It is also a museum with intriguing items on exhibit. You may learn about how the residents live by visiting this location, which is easily accessible by car.
The Parsons Valley Reservoir
The Parson Valley Reservoir encompasses 200 acres and is located in Parson Valley, which is 2,196 meters above sea level. It is easily accessible since it is on the route connecting Ooty and Mysore. If you get permission from the Department of Forests, you may visit this hydroelectric reservoir. This body of water provides the majority of the drinking water in the Nilgiri District. To view the valley surrounding the lake is worth the journey.
The Ooty Stone House
The Stone House is said to be the earliest dwelling erected in Ooty. It was constructed in 1822 by John Sullivan. Locals used to refer to it as Kal Bungalow. It was built on land purchased from the Toda people. This is a must-see historical place in Ooty because of its appearance. Every year, many travellers visit this location solely to view this cabin. The land to build this Ooty Stone House is said to be acquired by the Toda people at just Rs.1 at that time. That is equivalent to Rs.550 at present times.
The Ooty Toda huts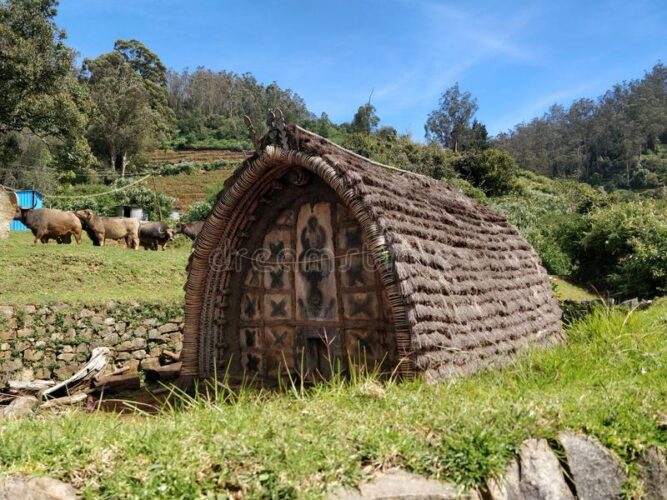 The Toda Huts are regarded as one of Ooty's most intriguing and unusual sights. The Toda was an aboriginal tribe that lived in this region. The town's name commemorates them. The structures have the appearance of half barrels. These shacks' doors are so short that you have to stoop down. However, once inside the hut, you may stand up. The Toda is a tiny, tight-knit community. Farming and herding provide the majority of their nourishment.
Ooty Wax world
Wax World is a must-see tourist attraction located barely two kilometres from Ooty's commercial District. There are some stunning sculptures of notable persons in Indian history here. Statues of prominent persons such as Mahatma Gandhi, Bal Gangadhar Tilak, Mother Teresa, Gopal Krishna Gokhale, and the late Dr A.P.J. Abdul Kalam may be seen at this museum. Ooty
Best time to visit Ooty
Summer in Ooty
Visitors who wish to escape the harsh summer heat can visit Ooty between March and June. You went to Ooty at an extraordinary moment. To view some sites, go to Ooty Lake, Avalanche Lake, and the Botanical Garden. The temperature here in the summer ranges between 20 and 25 degrees Celsius. You can see the stars on a clear night. Camping and stargazing are two of the most popular summer activities in Ooty.
Monsoon in Ooty
Ooty is at its most picturesque and wet during the monsoon season. This paradise receives its fair share of rain from July through September. The sky seems freshly painted after it has rained. Dodabetta, Glenmorgan, and Pykara Lake are excellent choices if you like being outdoors. Each of these lovely locations is ideal for unwinding and unwinding.
Winter in Ooty
Tourists will enjoy the most delightful Ooty weather from October to February. It will be pretty chilly throughout the day, making it ideal for sightseeing. On a sunny day with pleasant Ooty weather, you may ride the toy train or visit the Mudumalai Wildlife Sanctuary. The temperature may fall below 5 degrees Celsius when the sun goes down. Don't forget to pack some warm clothing if it becomes chilly. You and your children may go out to supper one night.
If you don't enjoy the cold, you shouldn't visit Ooty in the winter. If you're planning a vacation to the region and believe now is an excellent time to visit Ooty, you should reserve a stay at one of the numerous Ooty hotels. After a few days at the Club Mahindra resort in Ooty, you won't remember anything. It is 165 kilometres from Mysore and 95 kilometres from Coimbatore and contains five and a half acres of meadows. Cool down at the resort pool, or better yet, book a couple's massage at the spa. The resort's restaurant features international cuisine and native Tamil Nadu fare.
Resorts in Ooty are always ready to make your stay unforgettable, no matter when you decide on the ideal time to visit. In their reviews, former visitors and present members have nothing but positive things to say about the resort. You'll be able to make a better decision if you look at them. With our membership, you may take your family to Ooty or any of the other beautiful spots in India. Get it today before it's too late.
How to reach Ooty?
By Bus
Ooty is one of the most famous tourist destinations in South India. You may take a government or high-end bus to Ooty from Bangalore, Mysore, or Chennai. They run all night, and the trip is delightful. A government-run bus departs Calicut for Ooty every day between 5 and 7 pm. It takes just six hours to get there.
By Trains
The closest railway station to Ooty is at Mettupalyam, around 40 kilometres. Mettupalyam is accessible by rail from Chennai, Coimbatore, Mysore, and Bangalore. Some of the most well-known trains include the Ooty Udagamandalam Passenger train, the Mettupalyam Udagamandalam Passenger train, the Mangalore Mail train, and the Mangalore Express train. You may also ride the Nilgiri Mountain train, an ancient train that travels on an old rail route up the mountain.
By road or self-drive
The most thrilling aspect of travelling to Ooty is passing through the reserve forest zone and soaking in the breathtaking view. By automobile, there are two options for getting from Bangalore to Ooty. The first gives via Mysore and the second through Chamarajanagar. Now that you've arrived at Gundlupet, the border town, you can begin your journey on the forest road, which will take you past Mudumalai Wildlife Sanctuary and Bandipur National Park.
By Air
The nearest international airport is Coimbatore International Airport, roughly a 2.5-hour drive from Ooty. The Coimbatore Airport is easily accessible thanks to the efforts of airlines such as Air Arabia, Air India, Indigo, Jet Konnect, and Spice Jet. Delhi, Kozhikode, Mumbai, Ahmedabad, Bangalore, Chennai, and Hyderabad are the cities under question.
Ooty Resorts:
The Ooty resorts are a group of hotels in the Nilgiri Hills, popular tourist destinations. The views from the hills are spectacular, and they offer many opportunities for people to explore the region's natural beauty. Resorts in Ooty provides accommodation for all kinds of budget. Some of the Ooty resorts are listed at high prices due to the location and natural scenery they offer on their property. But it's worth paying once in your life for the blissful experience you get there, which you will understand once you spend a day at these Ooty Resorts.
Hotel lake views Ooty.
Located at West Lake Road, Ooty, Tamil Nadu 643004

Price per night ranges between 2500 to 4500
Sterling Ooty fern hill
Located at #73, Kundah House Road, Fern Hill, Ooty, Tamil Nadu 643004

Per night price ranges between 2800 to 6000
Sterling Ooty elk hill
Located at 25, Ramakrishna Mutt Road, R.K.Puram, Elk Hill, Ooty, Tamil Nadu 643001

Prices per night range between 5500 to 10000
Aventura Ooty
Located at 356/C, South Hobart Road, Bishop Down, Fernhill, Ooty, Tamil Nadu 643001

Per night prices range between 3000 to 5000
Glyngarth resort Ooty
Located at 356/C, South Hobart Road, Bishop Down, Fernhill, Ooty, Tamil Nadu 643001

Prices per night range between 2800 to 6000
Sterling Ooty elk hill
Located at 25, Ramakrishna Mutt Road, R.K.Puram, Elk Hill, Ooty, Tamil Nadu 643001
Prices per night range between 5500 to 10000
Aventura Ooty
Located at 356/C, South Hobart Road, Bishop Down, Fernhill, Ooty, Tamil Nadu 643001
Per night prices range between 3000 to 5000
Glyngarth resort Ooty
Located at 356/C, South Hobart Road, Bishop Down, Fernhill, Ooty, Tamil Nadu 643001
Prices per night range between 2800 to 6000
Ooty toy train: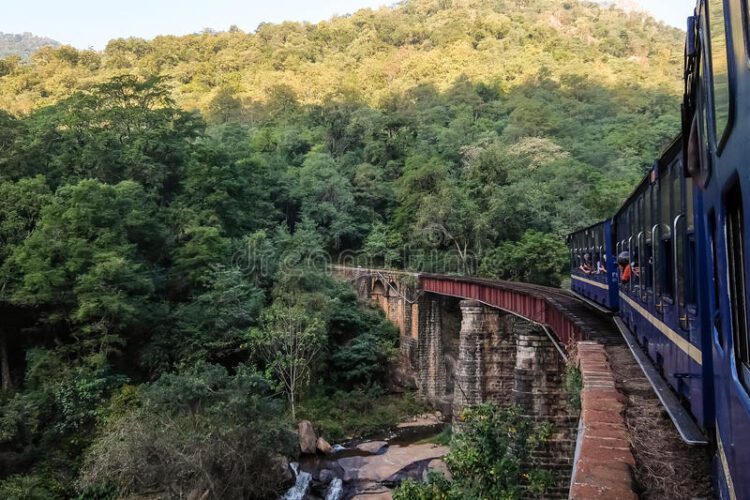 The Ooty Toy Train is a section of the Nilgiri Mountain Railway, one of the must-see places in Ooty. This vintage toy railway travels 46 kilometers over breathtaking scenery and the Nilgiri Mountains. And the complete journey time takes 4 to 4.5 hours. This train runs completely through the beautiful Nilgiri mountains on daily bases. If you are traveling between Mettupalayam to Ooty, the Ooty toy train is the best mode of transport you can choose, than any other transport options.
To try this train experience, you must book the tickets well before. At least 3-4 months before your journey date. The Ooty toy train experience is undoubtedly the world experience; everyone must try it once. Ooty toy train, or Nilgiri mountains train, is the only mountain range train in South India that runs on daily bases now.
Ooty Toy Train Booking:
Ticket prices for the Ooty toy train range between Rs. 15 to Rs.200. For the unreserved category, they charge Rs. 15. For the reserved second class, they charge Rs.30, and for the first-class category, it's Rs.200 per person. If you want to enjoy the scenery of the Nilgiri mountains and have some calm and blissful moments amid nature, you better book an Ooty toy train second-class ticket.
Ooty toy train booking can be made from the official railway website – https://www.irctc.co.in/ through digital mode. Or you can also book tickets from the ticket counter for the Ooty toy train. Presently the Ooty toy train timings are morning 7:10 am (from Mettupalayam) to afternoon noon (till Ooty). And it leaves at 2:00 pm from Ooty station and reaches Mettupalayam at 5:30 pm. In peak seasons, they increase the frequency of trains. Per person, only 4 tickets can be purchased due to the high demand for the Ooty toy train booking.
Bangalore to Ooty:
The distance between Bangalore to Ooty is around 260 Km. One can choose any mode of transport to reach Ooty from Bangalore. The nearest airport to Ooty is Coimbatore International Airport, about 85 km from Ooty. One can take local transportation or cabs from Coimbatore to Ooty. One more affordable and easy way to travel from Bangalore to Ooty is by bus. Many tour operators like SRS, VRL, and SAM travel run buses on daily bases from Bangalore to Ooty, both seater and sleeper coach. The journey time may range from 6 to 8 hours by bus and cab.
Mysore to Ooty:
Another famous tourist route many prefer taking is from Mysore to Ooty. If you have more leaves, plan for Mysore one day, and visit world-famous tourist attractions in Mysore like Mysore Palace and Zoo. Have some authentic Mysore Pack from Mysore, and spend an evening near Palace, watching the Sound and Light show of Mysore Palace. Next day you can travel from Mysore to Ooty, which covers a distance of 125 KM, a 4-5 hours journey. You can board a train, cab, or bus to reach Ooty from Mysore.