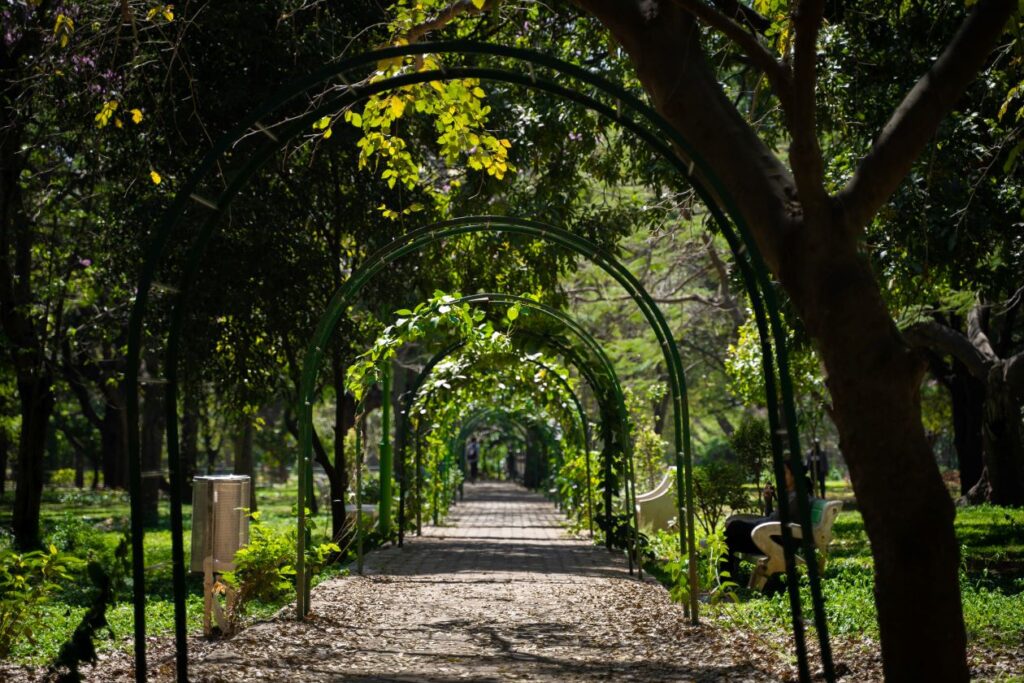 Cubbon Park bangalore – Hey there, folks! Today, I will take you on a journey to one of the most fantastic spots in Bangalore – Cubbon Park! Now, if you're tired of the city's hustle-bustle and need fresh air, this lush green oasis is just the place for you. Get ready to explore its history, how to get there, what's happening right now, what you can do, and why it's the perfect spot for a day of fun and relaxation.
A Glimpse into the Past: How Cubbon Park Came to Be
Let's start with some history, my friends. In the 19th century, a visionary named Sir Mark Cubbon made his mark on Bangalore. He was the Commissioner of Mysore, and under his guidance, Cubbon Park came to life in 1870. At first, it was named "Meade's Park" to honor Sir John Meade, the acting Commissioner of Mysore. But later, they thought it'd be cooler to name it after Sir Mark Cubbon, considering his remarkable impact on the city's growth and development.
Getting There: Easy Peasy Lemon Squeezy!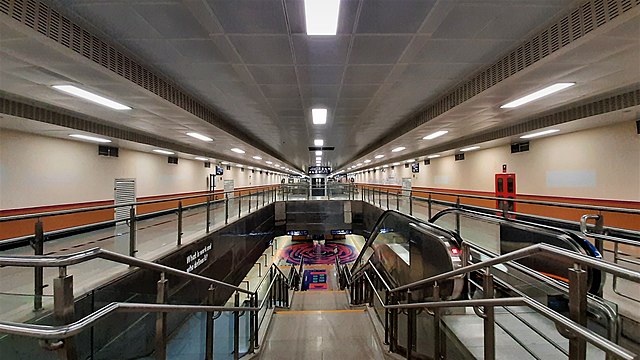 Getting to Cubbon Park is a piece of cake, my peeps. There are several ways to reach this green paradise, so you can choose what suits you best:
The Metro Way – Hop on the Bangalore Metro'll whisk you away to Cubbon Park. The "Cubbon Park Matro Station" on the Purple Line is your go-to stop. And from there, it's just a short walk to the park's entrance. Easy.
The Budget-Friendly Bus Ride – No worries if you're on a budget. Bangalore's got an extensive bus network that'll connect you to Cubbon Park from all over the city. Countless buses have stops near the park, making it convenient for adventurers.
Cruise in Your Car – If you prefer the freedom of a private vehicle, bring your car along. Plenty of parking space is available in Cubbon Park, so finding a spot will be fine.
What's Up with Cubbon Park Right Now?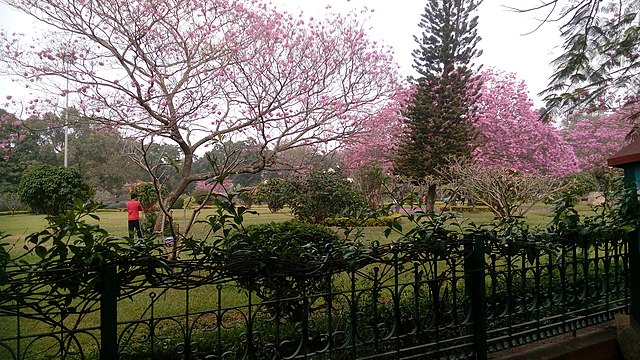 Let's talk about what you can expect at this vibrant urban oasis. Cubbon Park has blossomed into a wonderland of recreational activities over the years. With over 300 acres of greenery, you'll be lost in the beauty of diverse flora, including a wide array of trees, flowering plants, and shrubs. It's a haven for nature lovers, morning walkers, joggers, and families seeking a peaceful retreat.
A World of Fun Awaits You!
Now, let's get to the juicy stuff – what you can do in Cubbon Park! There's something for everyone, so no one gets bored:
Picnics and Chill
Grab your mats and pack a picnic basket because Cubbon Park's the perfect lawns and shaded areas for picnics. You'll feel like you're in a fairy tale, surrounded by nature's finest.
Kids' Playtime!
We are calling all parents! Your little bundles of joy will blast in Cubbon Park's well-maintained play areas. Swings, slides, and all sorts of fun stuff await them!
Get Active!
If you're a fitness freak (or even if you're not), Cubbon Park's got you covered. Jog, walk or stretch those muscles with yoga sessions in the fresh morning air. You'll feel refreshed and ready to take on the day!
Snap Away!
Photographers, listen up! Cubbon Park is a paradise for shutterbugs like you. Capture stunning shots of flora, fauna, and the park's gorgeous architecture. It's a click-worthy wonderland!
Dive into Art and Culture
Art lovers, this one's for you! Cubbon Park hosts cultural events, art exhibitions, and book fairs so that you can soak up the city's creative vibes.
Cubbon Park Bangalore Timings – Free Entry, Baby!
Here's the best part, my friends – Cubbon Park doesn't charge a dime for entry! It's open to everyone from 6 AM to 6 PM, so you've got plenty of time to enjoy its beauty and tranquility. It remains closed on Mondays and every second Tuesday.
A Circle of Historic Gems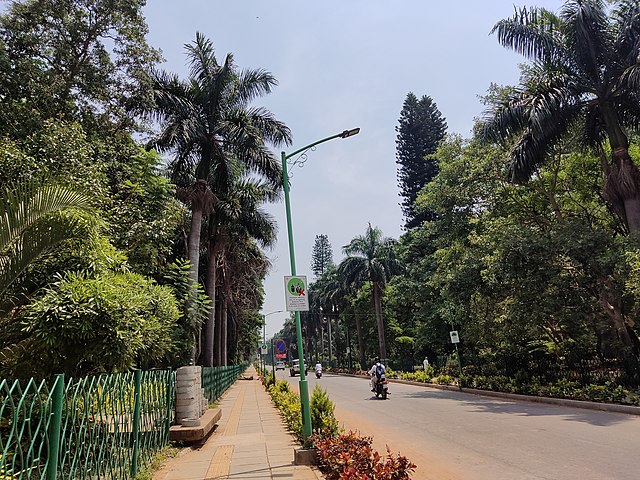 Cubbon Park is more than just surrounded by boring stuff. Nope! It's flanked by some iconic and historic buildings that'll leave you in awe:
Attara Kacheri
Right at the entrance, you'll spot the red-bricked Attara Kacheri. This beauty serves as the High Court of Karnataka, and its neoclassical style is a feast for the eyes.
Vidhana Soudha
Standing tall next to Cubbon Park is the majestic Vidhana Soudha, the seat of the Karnataka State Legislature. Trust me; its illuminated facade at night is pure magic.
Government Museum
Want a dose of history and artifacts? The Government Museum is within Cubbon Park, offering a treasure trove of ancient sculptures and traditional art.
A Day in Paradise
Picture this – a day at Cubbon Park, surrounded by greenery, laughter, and joy. Pack your snacks, bring your gang, and let the good times roll. Families can bond, fitness enthusiasts can get their workout on, and art lovers can soak in the culture. As the sun sets, the park transforms into a cultural wonderland, with music performances and events that'll leave you smiling from ear to ear.
In a Nutshell: Don't Miss This Green Gem!
So there you have it, folks! Cubbon Park is a testament to Bangalore's history and commitment to preserving green spaces amid urbanization. It's where the city meets Mother Nature, and the result is pure magic. If you find yourself in Bangalore, drop by Cubbon Park for a day of serenity, fun, and unforgettable experiences. Let the beauty of nature soothe your soul and make memories that'll last a lifetime!