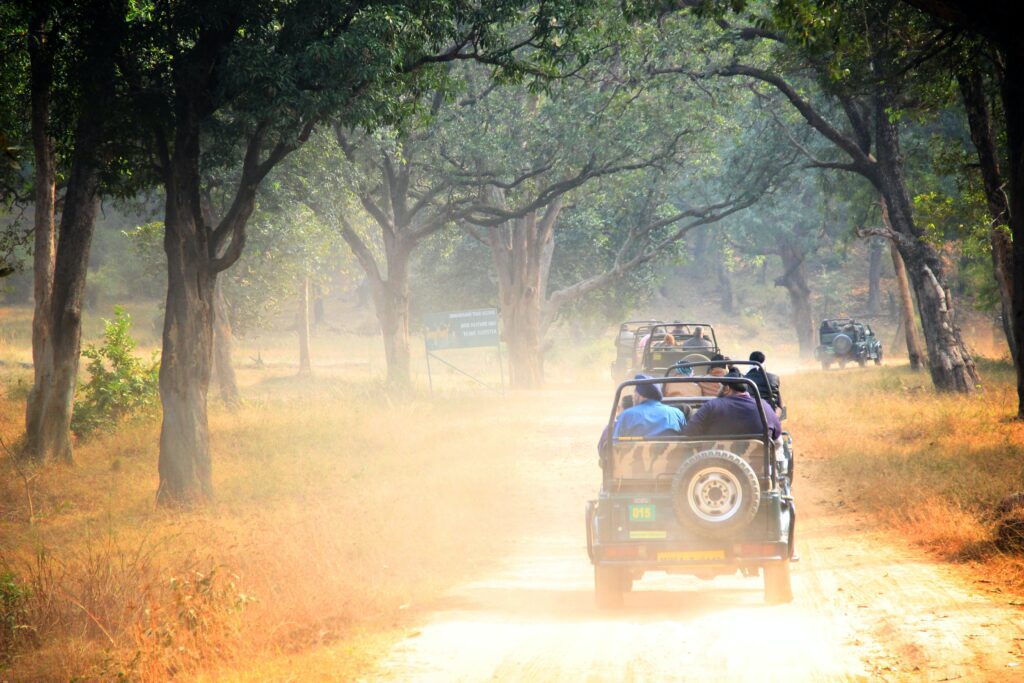 Places to Visit in Karnataka in October– As an avid traveler and nature enthusiast, Karnataka has always held a special place in my heart. This diverse and culturally rich state in southern India offers an array of experiences that continue to beckon me back. In this guide, I'll take you on a virtual journey through the top 10 places to visit in Karnataka in October 2023. From historic monuments to pristine natural landscapes, Karnataka has something for every traveler.
How Much You Know About The World Famous Mysore Golden Ambari
Best 10 Places To Visit In Karnataka In October
Hampi – The Land of Ruins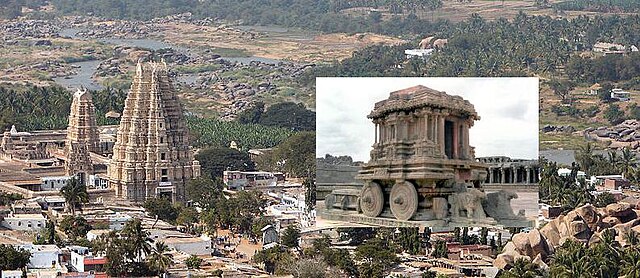 Hampi, a UNESCO World Heritage Site, is a treasure trove of ancient ruins and historical marvels. The majestic temples, intricate sculptures, and colossal boulders that dot the landscape create a surreal ambiance. As I explored the ruins of the Vijayanagara Empire, I couldn't help but marvel at the sheer grandeur of this place. The Virupaksha Temple, Hampi Bazaar, and the Vitthala Temple Complex are must-visit attractions that transport you back in time.
Coorg – The Scotland of India
Nestled in the Western Ghats, Coorg, also known as Kodagu, is a haven for nature lovers. October is the perfect time to visit as the monsoon retreats, leaving behind lush green landscapes and gushing waterfalls. During my visit, I immersed myself in the tranquil beauty of Abbey Falls and explored the aromatic coffee plantations. Coorg offers a range of activities, from trekking to wildlife safaris, ensuring an unforgettable experience.
Other Interesting Reads
10 Safest countries To Travel In 2023
Most Beautiful Cities In World To visit
Mysore – The City of Palaces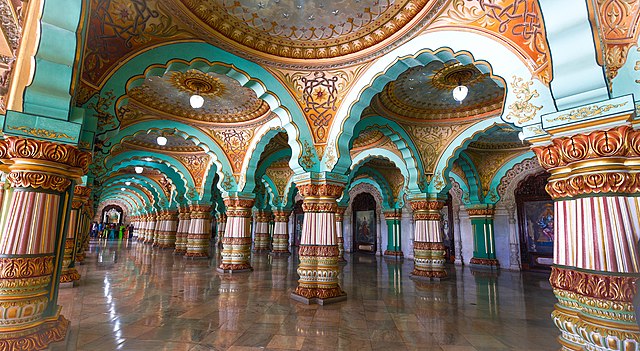 Mysore, steeped in history and culture, is renowned for its opulent palaces and vibrant festivals. The Mysore Palace, a masterpiece of Indo-Saracenic architecture, is a sight to behold, especially when illuminated during the Dasara festival. The Chamundi Hill, Brindavan Gardens, and St. Philomena's Church are other attractions that left me in awe of Mysore's grandeur.
Gokarna – A Tranquil Beach Retreat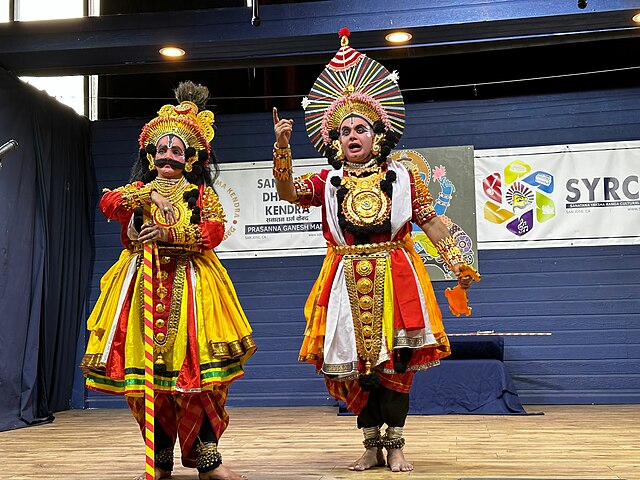 Gokarna, a coastal paradise, offers pristine beaches and a serene atmosphere. The laid-back vibe of this town instantly puts you at ease. The Om Beach, Kudle Beach, and Half Moon Beach are perfect for unwinding and enjoying water sports. A visit to the Mahabaleshwar Temple, nestled amidst the hills and overlooking the Arabian Sea, adds a touch of spirituality to your trip.
Bangalore – The Garden City
Bangalore, the bustling capital of Karnataka, is a vibrant metropolis with a blend of modernity and tradition. Cubbon Park, Lalbagh Botanical Garden, and Bannerghatta National Park offer refreshing green spaces in the heart of the city. Don't miss exploring the bustling markets like Chickpet and Commercial Street for shopping enthusiasts. Bangalore's diverse culinary scene is a treat for foodies, with a range of local and international cuisines to savor.
Badami – A Cave Temple Complex
Badami, a hidden gem in Karnataka, boasts a mesmerizing cave temple complex that dates back to the 6th century. The rock-cut cave temples with intricate sculptures are a testament to the Chalukya dynasty's architectural prowess. As I wandered through the caves, I was transported to a bygone era, admiring the artistic marvels that adorned the walls.
Hassan – Home to Marvelous Hoysala Temples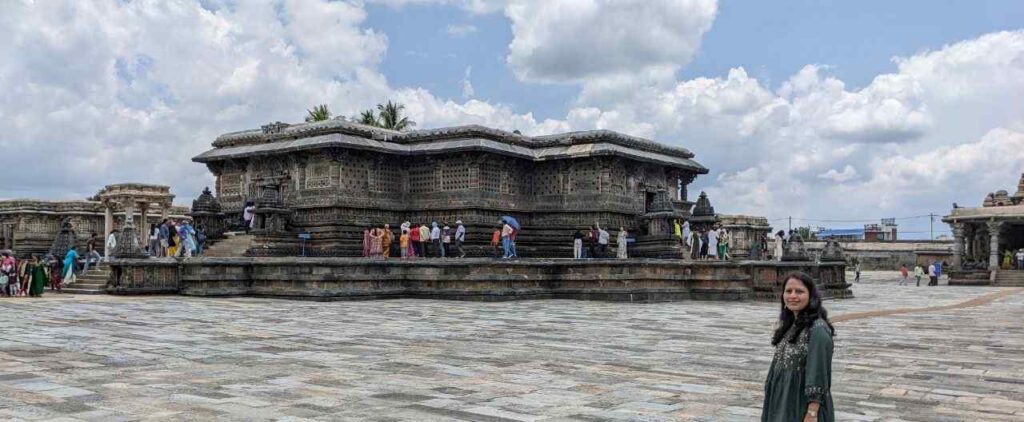 Hassan, a historical town, is famous for its stunning Hoysala temples. The intricately carved temples at Belur and Halebidu are architectural marvels that left me spellbound. The Chennakeshava Temple in Belur and the Hoysaleswara Temple in Halebidu are iconic landmarks that showcase the rich heritage of Karnataka.
Chikmagalur – Coffee Plantation Paradise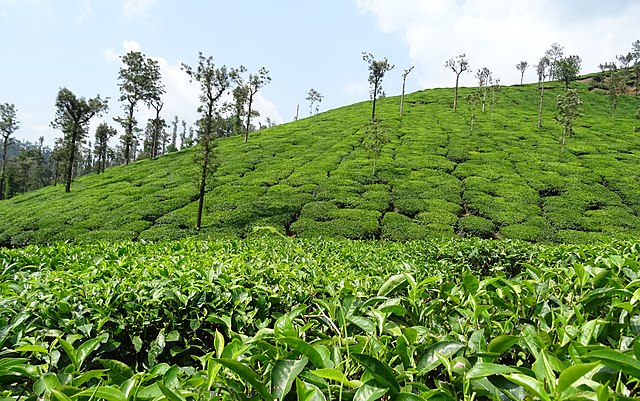 Chikmagalur, nestled in the Western Ghats, is a paradise for coffee lovers. The lush coffee plantations, misty hills, and serene lakes create an idyllic setting. While here, I embarked on a trek to Mullayanagiri, the highest peak in Karnataka, and enjoyed the panoramic views. Bhadra Wildlife Sanctuary is another gem in Chikmagalur, offering opportunities for wildlife enthusiasts.
Udupi – A Pilgrimage and Beach Destination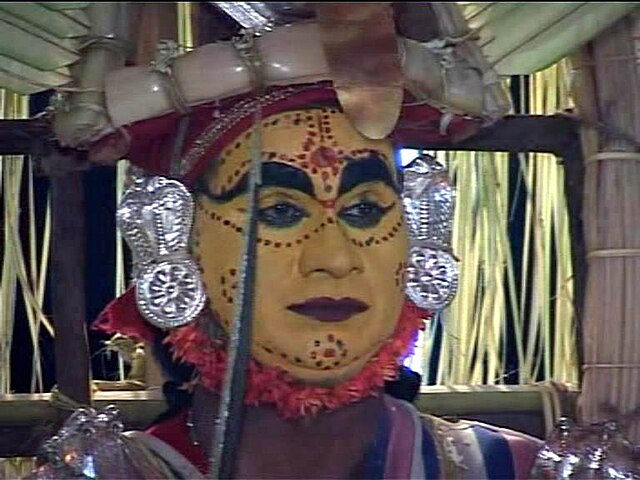 Udupi, located on the southwest coast of Karnataka, is renowned for its temples, pristine beaches, and delectable cuisine. The Sri Krishna Temple, with its unique worship rituals, is a major attraction. I also relished the mouthwatering Udupi cuisine, especially the authentic dosas and idlis. The beaches of Malpe and Kapu offer a tranquil escape.
Bandipur National Park – Wildlife Wonderland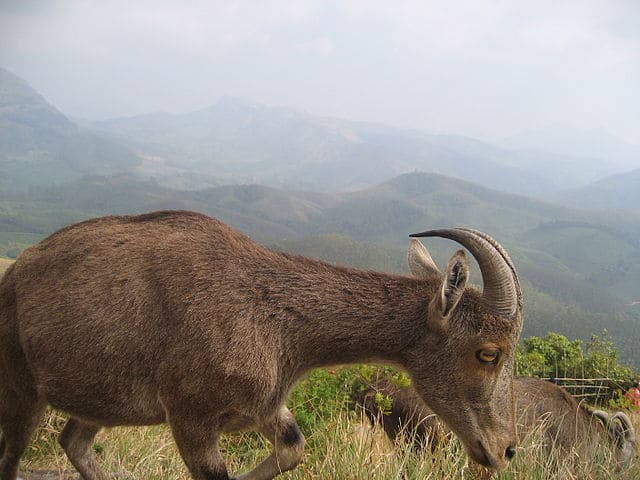 For wildlife enthusiasts, a visit to Bandipur National Park is a must. This protected reserve is home to a diverse range of flora and fauna, including tigers, elephants, and spotted deer. A jungle safari through the lush forests provides a chance to spot these magnificent creatures in their natural habitat. October offers favorable weather for wildlife sightings.
Check Out Our Updated List Of Top 10 Places To Visit In Munnar
Best Time to Visit Karnataka
October is an ideal time to explore Karnataka as the monsoon begins to recede, leaving behind lush landscapes and pleasant weather. The temperatures are moderate, making outdoor activities enjoyable. Whether you prefer cultural experiences, natural beauty, or wildlife adventures, Karnataka has something to offer in October.
How to Reach Karnataka
Karnataka is well-connected by air, road, and rail, making it easily accessible for travelers.
By Air: The state has several airports, including Kempegowda International Airport in Bangalore, Mangalore International Airport, and Hubli Airport, ensuring convenient air travel options.
Road: Karnataka has an extensive road network with well-maintained highways, making it accessible by bus or private vehicle from neighboring states.
Rail Route: The state is connected to major cities in India through an extensive railway network. Major railway stations include Bangalore, Mysore, and Mangalore.
Karnataka, with its diverse landscapes, rich history, and warm hospitality, offers a myriad of experiences for travelers. Whether you're seeking cultural immersion, natural beauty, or adventure, these top 10 places in Karnataka promise to make your trip unforgettable. So, pack your bags, embrace the allure of Karnataka, and embark on a journey that will leave you with cherished memories for a lifetime.