Regarding travelling, having the right backpack might be the difference between comfort and convenience. Finding a useful and stylish backpack is vital for female travellers. This article will look at the best travel backpacks for women, considering variables such as comfort, durability, storage capacity, and style.
Considerations When Purchasing a Travel Backpack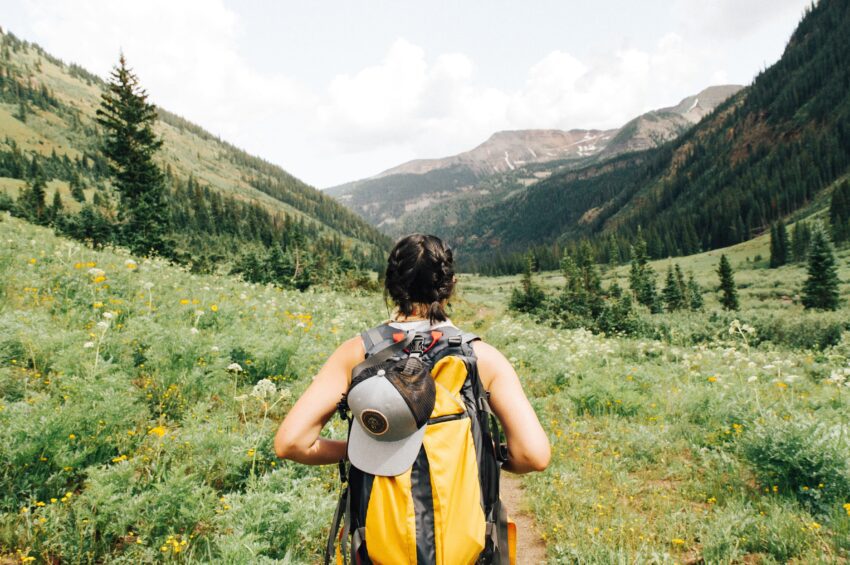 Before delving into the list of the best travel backpacks for women, it's critical to understand the crucial elements to consider when purchasing. These considerations will help you select a rucksack that meets your demands and tastes.
Size and Capacity
The size and capacity of the backpack are essential considerations in deciding the Best Travel Backpacks for Women. It should be large enough to store all trip necessities, such as clothing, toiletries, gadgets, and papers, while under airline carry-on limits. For better organization, look for backpacks with several sections and pockets.
Comfort & Fit
Comfort is essential when wearing a backpack for lengthy periods. Choose backpacks with cushioned shoulder straps and back panels that provide enough support. Adjustable straps and waist belts can assist in appropriately distributing weight, decreasing pressure on your shoulders and back.
Durability
Because travel backpacks are subjected to a lot of wear and tear, selecting a robust material, such as nylon or polyester, is important. Strong zippers and reinforced stitching are also essential for long-term use.
Security features
Safety should be a top consideration when travelling. To keep your valuables safe, look for backpacks with features like locking zippers or concealed compartments. For added security, anti-theft backpacks with slash-proof fabrics and RFID-blocking compartments are ideal alternatives.
Top best travel backpacks for women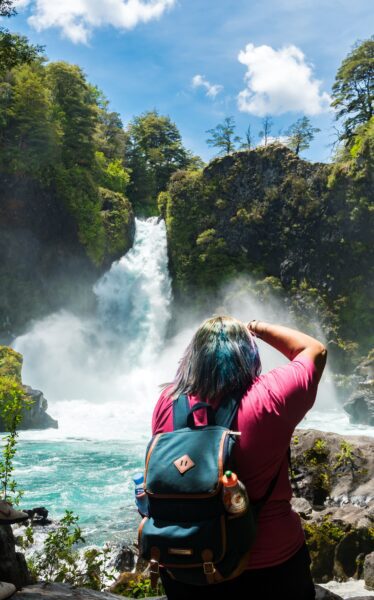 Osprey Fairview 40
Because of its great comfort and adaptability, the Osprey Fairview 40 is the best travel backpack for women. This women's backpack has adjustable shoulder straps and a cushioned hip belt for a customized fit. It has a 40-liter capacity, so it has plenty of room for your trip requirements. The Fairview 40 includes a laptop sleeve, various compartments, and a zip-off daypack for extra convenience.
Pros
Suspension system that is comfortable and adaptable, with a cushioned back panel and shoulder straps.
Women's design for improved fit and weight distribution
High-quality materials and a long-lasting design.
Cons
Women's design may not suit everyone's body type or preferences.
There is no rain cover supplied, and it must be purchased separately.
Personal colour preferences are limited.
Nomatic Travel Pack
The Nomatic Travel Pack is a sleek, next-best Travel Backpacks for Women, with beautiful rucksacks for female travelers. Its capacity is 20 to 30 litres, making it perfect for short journeys and longer expeditions. Innovative features of the backpack include a vacuum bag compression mechanism, a full-perimeter zipper for quick access, and a concealed RFID-safe compartment. The Nomatic Travel Pack has a shoe compartment and a retractable waist strap for extra convenience.
Pros
Strong construction and long-lasting materials.
Spaciousness
Cons
The simple style of the rucksack may appeal to some.
For lengthy journeys, the 30-liter capacity may need to be improved.
Some consumers complain that the zippers are initially stiff.
When empty, the rucksack may not stand erect.
Women's Patagonia Refugio Backpack
Patagonia's Women's Refugio Backpack blends utility, durability, and environmentally aware design. It has a size of 26 litres and has a padded laptop sleeve, a front organisation compartment, and elastic side pockets for water bottles. The rucksack comprises recycled polyester fabric, and a durable water-repellent (DWR) finish to survive diverse weather conditions.
Pros
It is lightweight and comfortable to wear.
A well-known brand committed to sustainability.
Cons
The capacity of the rucksack may need to be increased for longer travels.
The back panel and shoulder straps have less cushion than other backpacks.
The design may need some organizational features that other solutions have.
Some consumers believe the zippers on the bag are fewer.
ACT Lite 60+10 SL by Deuter
The Deuter ACT Lite 60+10 SL is a good choice for a long hiking journey. This rucksack is intended for ladies and has an adjustable capacity of 60 to 70 litres. It has a sleek form, cushioned hip fins, and an ergonomic Aircontact Lite back system for maximum comfort. It has a separate bottom compartment, pockets, and connection hooks for trekking poles or ice axes, making it the best travel backpack for women.
Pros
High-quality construction and long-lasting materials.
Long backpacking treks are ideal.
Cons
The greater capacity may be too large for certain users' tastes.
When completely loaded, the rucksack may feel weighty.
When compared to smaller-sized backpacks, the price point may be greater.
The design may not be as fashionable as other possibilities.
Patagonia Black Hole
The Patagonia Black Hole Duffel is a well-known travel bag built to last. It is made of weather-resistant "Black Hole" fabric and can tolerate harsh outdoor conditions. Its capacity ranges from 40 to 100 liters, making it suitable for various travel requirements. It also incorporates compression straps to reduce weight and a daisy chain for connecting extra gear. The Patagonia Black Hole Duffel is a trustworthy and helpful companion for explorers and travelers looking for a trustworthy and large backpack.
Pros
Durability: The Black Hole Duffel is made of durable materials to survive harsh outdoor conditions.
Organization: Multiple pockets and compartments, including zipped side pockets and mesh pockets, make it simple to keep your items organised.
Carrying options include cushioned shoulder straps and reinforced haul handles for easy transport.
Cons
Price: Patagonia's high-quality construction and brand repute come at a higher price point than some other duffel bags.
Lack of wheels: Because the Black Hole Duffel lacks built-in wheels, it may be challenging to maneuver through airports or metropolitan locations.
Bulkiness: The robust materials and strong design make the bag fairly hefty, especially when completely loaded.
Remember your demands and tastes when selecting the best travel backpacks for women on your favorite and adventurous trips. All the above backpacks are selective for all types of trips, whether a tracking trip or just a vacation. Making your trip comfortable and joyful.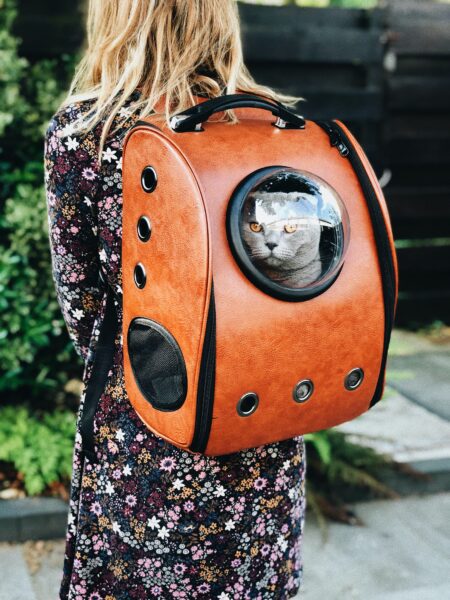 In conclusion, several key factors should be considered when choosing the best travel backpacks for women. Backpacks designed specifically for women often feature ergonomic designs, adjustable straps, and ample storage compartments tailored to their needs. Additionally, lightweight yet sturdy materials and water-resistant features ensure that these backpacks can withstand the rigors of travel.
By investing in a high-quality travel backpack designed with women in mind, travelers can confidently embark on their journeys, knowing they have a reliable and stylish companion to carry their essentials throughout their adventures.