Google Maps Location: Rail Museum Mysore
Agree on it or not, we still remember those childhood rail journeys with our family. Those window seats, busy passages with samosa/chai vendors, kids mimicking the Chai wala, and hourly snacks. Rail journeys are deeply connected to our lives, especially for the people of India. For many people in India, trains are essential to daily life. They serve as a means of transportation for work, school, and other activities.
Indian rail journey has enormously evolved. And it can be traced back to the mid-19th (1853) century when the first passenger rail service was introduced between Mumbai and Thane. In the early 20th century, Indian Railways introduced new technologies like electrification and diesel locomotives. The rail network expanded into remote and mountainous places during this time, connecting the previously isolated regions. And also facilitating the transport of goods and people.
Rail Museums In India:
To preserve and showcase the history, evolution and technology of Indian Railways, dedicated Rail Museums are in place in the country. They serve as a window into the past, allowing visitors to learn about the evolution of rail transport. And the impact that trains have had on our lives. Some rail museums in India include National Rail Museum, New Delhi, Howrah Rail Museum, Kolkata, Chennai Rail Museum, and Rail Transport Museum, Gwalior. One of the oldest Indian Rail Museums that adds to this list is Rail Museum, Mysore (Karnataka).
Rail Museum Mysore – Karnataka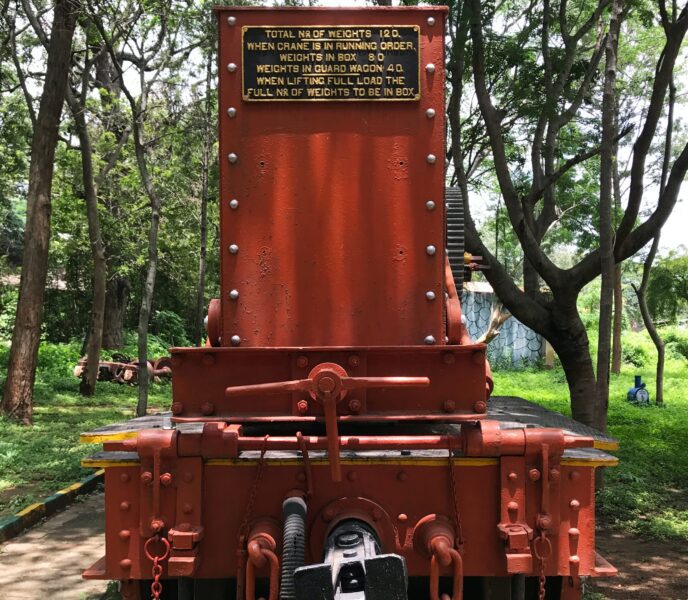 Established in 1979, it is one of the oldest railway museums in the country. And features a collection of vintage locomotives, railway equipment, photographs, and other artefacts. Visitors can see steam engines, carriages, and coaches from the colonial era and models of trains, signals, and other railway equipment.
The museum also has interactive exhibits that educate visitors about the history and technology of rail transport. The Rail Museum in Mysore is a must-visit for railway enthusiasts and anyone interested in learning about the history of Indian Railways.
The Rail Museum Mysore is more than just a collection of vintage locomotives and rail-related artefacts. It is a place that evokes emotions and memories. Taking visitors on a journey through time and space and reminding us of rail transport's rich heritage and cultural significance.
Walking through the museum, you are transported to a different era, surrounded by vintage locomotives' gleaming steel and brass. Each with its unique history and story. You can almost hear the steam engine's whistle as it prepares to depart and feel the excitement of a journey by rail.
The museum also showcases the impact trains have had on the world and their role in connecting people and places. Also, fostering economic development and growth and bringing communities together. Here, you can learn about the technological advancements that have made rail transport faster, safer, and more efficient. And marvel at the ingenuity and creativity of those who built and operated the railroads.
For those passionate about trains and rail transport, the Rail Museum in Mysore is a place of pilgrimage. Here one can connect with our history and heritage and experience the wonder and excitement of rail travel. It is where the past comes alive, and we can be inspired to dream about the future of rail transport.
Activities at the Rail Museum Mysore:
Exhibition Gallery: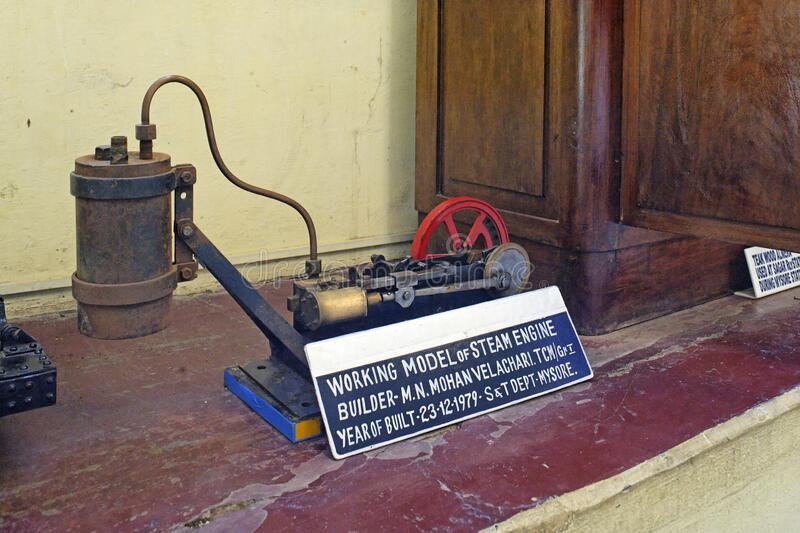 The museum has many interesting things that educate visitors about the history and technology of rail transport. It showcases a collection of vintage steam locomotives and a wide range of carriages and coaches, including first-class compartments, dining cars, and observation cars, that give a glimpse into the history of rail travel in India.
Visitors can also see the collection of photographs and artefacts, including uniform buttons, badges, and other memorabilia that tell the story of Indian Railways.
Miniature Train Rides
A popular attraction at the Rail Museum in Mysore is the Miniature train ride. It allows visitors to experience the excitement and thrill of rail travel on a smaller scale. The miniature train ride typically involves a ride on a replica of a vintage locomotive and carriage. Travels along a scenic track that winds through the museum grounds.
Gift Shop
Whether you're a train enthusiast or simply looking for a special souvenir from your visit to the museum. The gift shop at Rail Museum is the perfect place to find what you're looking for. Visitors choose from various items, including miniature replicas of vintage locomotives and carriages. And train-themed t-shirts, hats, and other rail-related merchandise to take home a piece of their visit.
Maharani's Saloon at Mysore Rail Museum
Maharani's Saloon, also known as Royal King's Rail in places in the Mysore Rail Museum. Built-in 1899, it has the finest and most luxurious amenities of that time. It was built for the royal family to provide royalty with the ultimate comfort and luxury during their railway travels. The Saloon has entire palace-like amenities – spacious bedrooms, a dining room, a kitchen, and a lounge. Including writing tables and even a calling bell. The carriage was also equipped with the latest technologies, such as electric lighting and hot water.
Today, Maharani's Saloon is considered a historical artefact. And a unique example of the luxurious railway travel that was once enjoyed by India's royalty. It is housed in the National Rail Museum and preserved for future generations to admire and learn from.
Mysore Rail Museum is well connected to the city and near the City railway station. Apart from the national holidays, it remains open every day from 9 AM to 6 PM.
To sumup, this national rail museum offers a unique and fascinating glimpse into the rich heritage of India's rail system. From its early days to the present. And a must-visit destination for anyone interested in the history of rail transportation in India.