Manali, the township enclosed by the Vyas river valley, lies in the pristine wonders of Himalayan beauty. I believe in following my heart to explore great things even when it's the most desirable destination in north India to hang out. One of the heavy tourist hubs of Himachal Pradesh, Kullu Manali is almost busy throughout the year, but the best time is winter, from November to February.
Most newly wedded couples consider Manali their top priority Honeymoon destination in India. Tourists actively come in winter to watch the eye-pleasing fluffy snow carpets, snowy sunrise, and snowfall worldwide. 12 hours away from Delhi by road, Manali is the closest point for trekkers to hike in winter, along with other adventurous sports like paragliding, skiing, and river rafting.
Travel Duration:  3-4 Days 
Must do things in Manali:

Vashishtha temple:
The 4000 years old and famous temple 30 mins distance from Manali in vashishtha village is known for its incredible sulfurous (hot water spring). It is believed that bathing in a hot spring cures many severe skin diseases and infections, and it is dedicated to rishi vashishtha.
Hadimba temple:
Hadimba temple is situated on the top northwest hill of Manali in the lap of deodar hungry forest and sanctuary and has lasted since the 16th century. People from distant places came here to take the blessings of MaaHadimbadevi, to whom the shrine is dedicated.
Buddist Monastery Manali: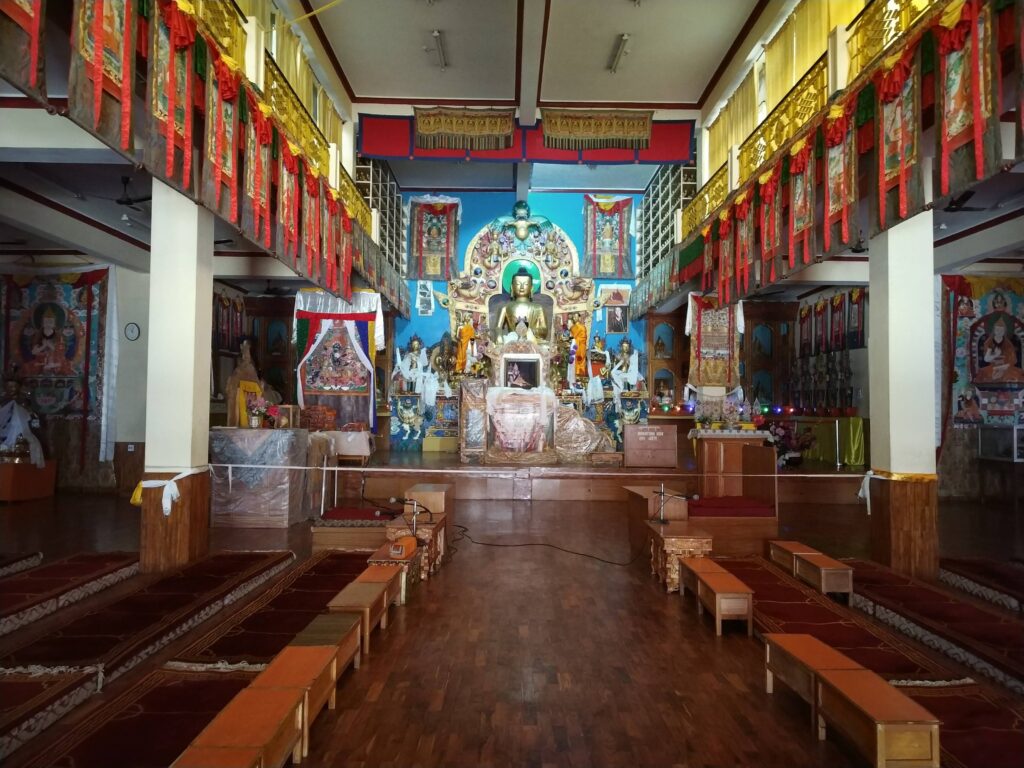 One of the well-known Buddhist monasteries in India, known as Himalayan Nyingmapa Gompa, which is situated in Manali. It is situated close to Kullu Manali's Mall Road. A sizable statue of Lord Buddha is housed in this temple.
Manu Temple:
The sage Manu, who wrote manusmriti, meditated here for years. It is situated at a 3 km distance from Manali Mall road. The temple is associated with many national parks with excellent and diverse wildlife, including the Peruvian jaguar, macaws, puma, Brazilian tapir, marsh deer, and a lot more.
Experience wildlife:
Great Himalayan National Par:
Near Manali, in Kullu(shamshir), the national park is the center of attraction for many global tourists in the western Himalayan range. It is a Habitat for over 350 flora and 800 fauna species, including mammals and birds.
Nearby Valley and passes:
Trekking and paragliding in summers in Chamba valley, Kalpa valley, Kangra valley, Kullu valley, lahul&spiti Valley, chandrakhanni, Rohtang pass, color pass, Konzum pass, Keylong, Chail, mandibaralacha pass, etc.
Other important destinations:
Gauri Shankar temple, Arjun gufa, nagger castle, manaligompa, jogni waterfalls, rahaga falls, Gulaba, lamadugh trek, Nehru Kund, bhirgu lake, Manali sanctuary, Nicholas Art gallery & museum
Manali Weather all over the year
The seasons in Manali are pleasant, but if you dress well, you can enjoy the chilling winters also.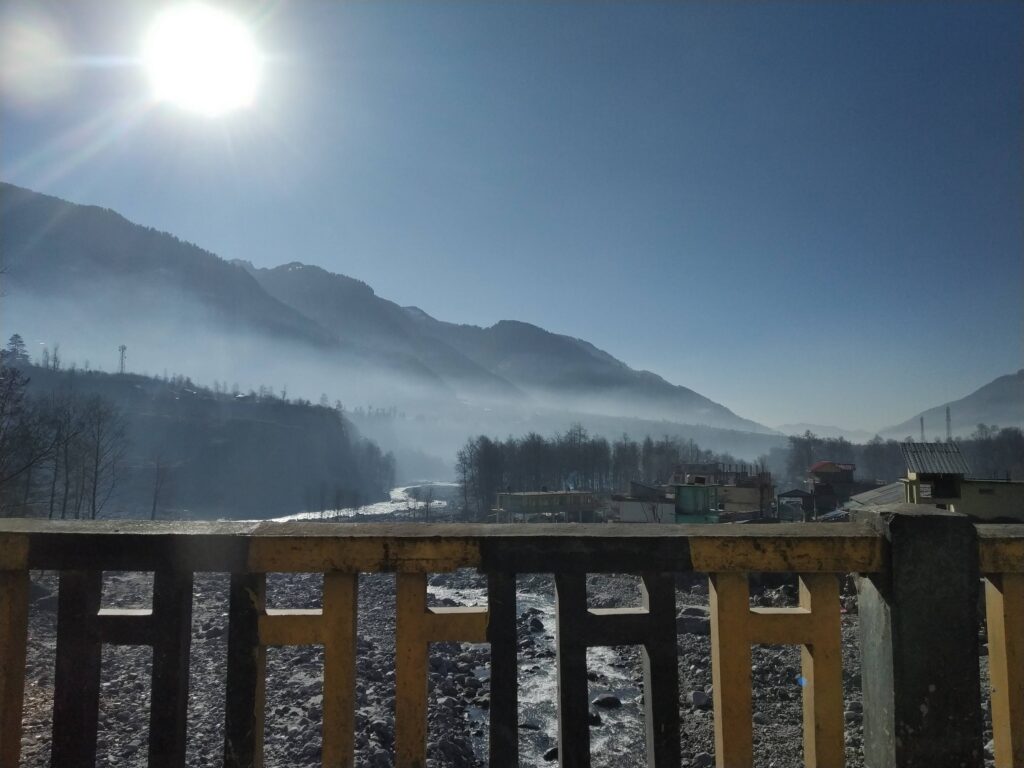 September to November:
This is when Manali is filled with autumn colors; Rohtang pass is open these days to watch snow-capped mountains and Lahaul valley. The winters are on their way, so the climate is hot for lovebirds. You can also enjoy the heritage mini toy trains from Kalka to Shimla that takes you through lush greeneries and tunnels in the mid of majestic Himalaya valleys.
December to February:
Peak winters are the best time to explore Manali and its nearby places by road. You will experience the most mesmerizing morning, alley of the snow-filled hill, and late evening with campfire and vines will take away your heart at that moment. Keep a check on windchill in winter to keep yourself safe and guided.
March to May:
The best time is to float over the hills through paragliding, putting yourself in the most dreadful experience of river rafting and other mountain sports of peak summers. Temperature 15-25 makes the most pleasant Manali weather to chill out in Manali's Solang and Kullu valleys. The spring sprouts colorful and creates beautiful landscapes to click pictures. Also, when the temperature rises in India, Manali is one of the best spots to plan a destination wedding in India in the smoothening climate of the northern Himalayas.
Summers are the best time to trek in Manali. Some of the points to trek are listed below: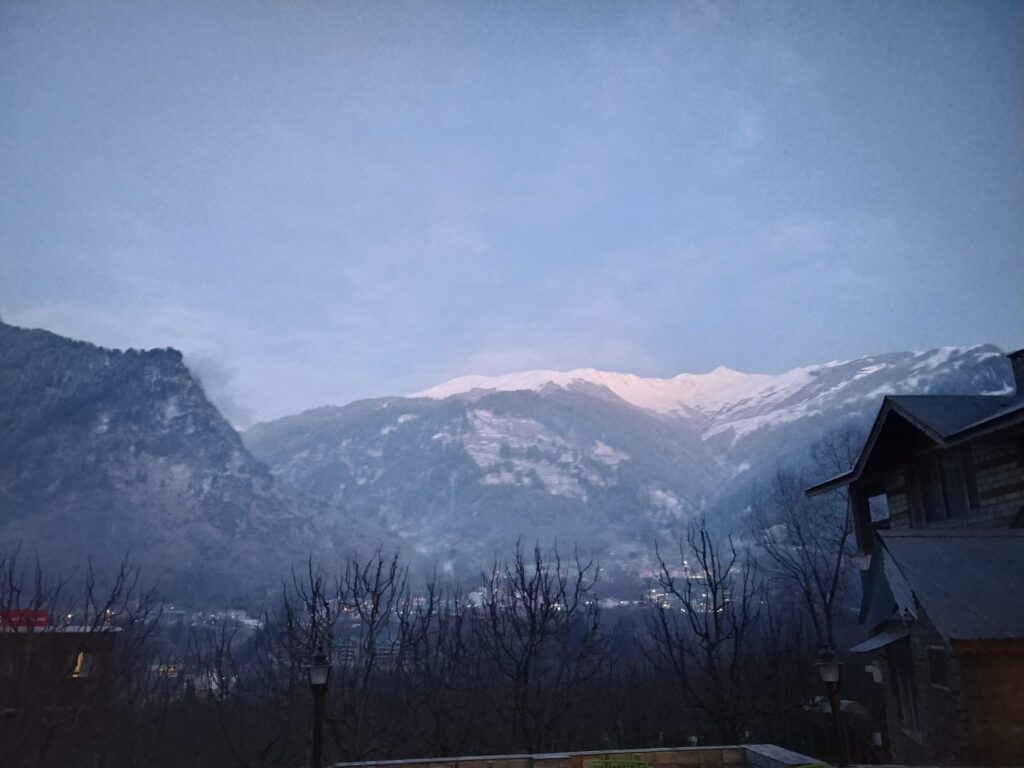 Hampta Pass trek
Vyas Kund trek
Bhirgu Lake trek
DeoTibba trek
Chandrakhani trek
Miyar valley trek
Sar pass and Rani sui lake trek
June to August:
Manali is open throughout the year, but some places are banned for heavy rains and unexpected land sliding. So it is good for locals to reach out there. The heavy rainfall and cloud bursts experienced during these days make it unsafe for people from distant places.
Direction to reach Manali & Delhi to Manali Distance:
Delhi to Manali distance is about 500 KM, which takes around 11 Hrs if you travel by bus or cab. Most of the tourists in India reach Delhi and board cabs or overnight buses from Delhi to Manali. The overnight journey from Delhi to Manali by bus may sound scary but thrilling. When you are near Manali, blissful morning scenes of the Himalayan mountains are worth watching.
The nearest airport to Manali is Bhuntar (Kullu), with limited flights. For tourists coming out of India, it is good to take a flight from Delhi to Chandigarh to reach Manali in one & half hours safely. You can catch a cab directly to Manali from Chandigarh at reasonable prices. At the same time, Kullu is only 50 km away from Manali.
Locale transport:  the best way is to hire a cab/taxi to surf in the lush beauty of Manali. Also, one can cover many places by walking through busy and colourful Manali streets.
Lodging Facilities/Accommodation:
Manali's lavish and other affordable hotels are especially aligned facing the valleys. They provide complimentary food, drink, bar, spa, libraries, internet, music, and other stuff per your booking plans. One can also stay back in private walk-in houses with families at reasonable rates.
Architectural information:
Nested in the laps of the deodar forest, Manali follows the Kath Kuni architecture. Thousand years old monasteries, monuments, crafted wooden temples, Pahari wall paintings, carpet sceneries, Basohli miniature paintings, and Kangra culture define the modern architecture of Himachal Pradesh.
Culture and Tradition:
Manali strongly influences Himachali culture and Pahari traditions; their iconic cap is the identity of pride of the people living there. Dhaam is the traditional food of Manali, full of nutrient platter.
Safety and precautions:
It's quite a safe place still; beware of bargaining, especially if you're striding alone.
Edible Provisions:
At reasonable prices, food is available on the roadside in hotels and multi-cuisine restaurants.
Common Languages:
Hindi and Pahari (regional) languages.
Coinage and Cash Cards:
You can use cash, ATM cards, and online payment mode anywhere in Manali.
Perks while traveling to Manali:
The local taxi service is available

Most coffee shops and bars are open 24X7."

Free Walking Tour
Travel Highlights:
The town's essence lies in the lush valleys, sightseeing spots, and the elegant beauty of mountains through 102 tunnels and many bridges that will leave you with its zeal to visit again. Its serene beauty satiates the inner recession and boosts the adrenalin to feel and enjoy the true beauty of life while balancing with the mystic people around you.
On a concluding note, Manali is an iconic and historic destination in India to travel all year alone or with families. It is one such destination that gives you many more adjoining experiences of mountains, rivers, lake, and valleys while experiencing sports that fills you with great energy that is long-lasting and never forgotten. Please read our article on India's top 15 hill stations, and explore something new today.